WordPress is a free, open-source content management system developed in PHP and MySQL. Its main features include a plugin-based architecture and a powerful template-based system for creating web pages. WordPress first gained prominence as a blogging platform, but over time it came to be used for running other kinds of websites as well, including forums, media galleries, and e-commerce storefronts. As of this moment, WordPress powers more than 60 million websites, which amounts to 32% of all websites.
One of the reasons why WordPress became so popular is that it enables website owners to install different themes. A theme can change the appearance and functionality of a WordPress website without needing to alter its code or content. If you are planning to run a website based on WordPress, you need to know how to choose a WordPress theme that is suitable for accomplishing your business-related goals. However, with thousands of options to choose from, the task might seem a little daunting.
In order to help you find a WordPress theme that will help you establish and maintain a strong online presence, we have created a list of considerations you ought to keep in mind while browsing theme repositories online.
Make a List of Desired Features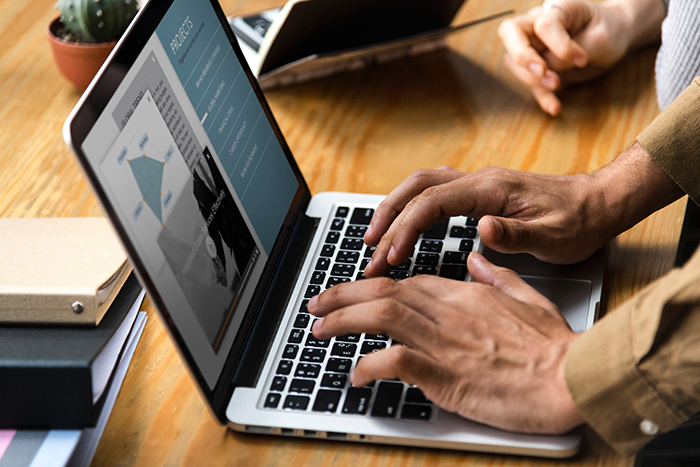 Before you embark on the journey to choose a WordPress theme, you should first settle on a list of features that you need it to contain. Most WordPress themes come pre-bundled with myriads of color options, layout variants, transition animations, plugins for gaming or streaming functionality, etc.  Your website might need some of those features to work properly, but in most situations, you need less than you think. Therefore, the theme you choose should only contain features that enable you to have the desired website functionality and appearance.
Think in terms of what you want to accomplish with your website. Consider the type of website you want to run. Is it going to host mostly text-based content, or will you include images and video as well? Will you try to increase traffic, raise brand awareness, improve conversion rates, or some combination of the three? Which features do you need to make this happen? Once you figure this out, you can use the feature filter option on the WordPress website to narrow down your choice.
Responsive Design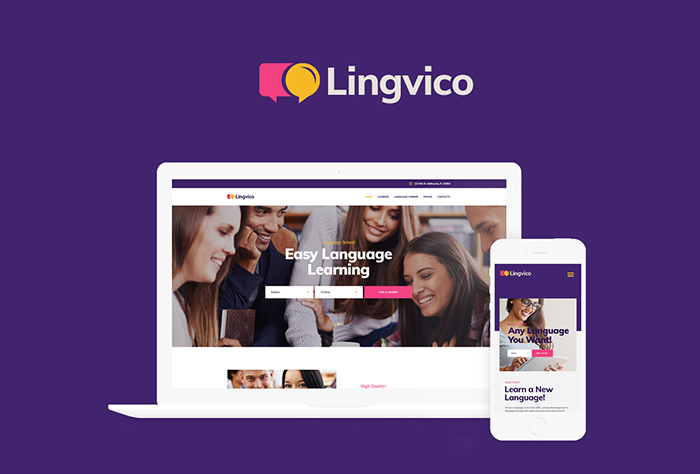 Responsive design refers to the practice of building websites that can automatically adjust their layout when being displayed on screens of varying size, for example on desktops and mobile devices. And since today, more than 50% of all web traffic is coming from handheld devices, picking a responsive WordPress theme is essential. Google has recently announced that mobile-friendly websites will rank higher on search engine results pages, further increasing the importance of responsive design. In other words, regardless of the kind of topics your website will cover, and the demographics it is aimed at, it needs to be responsive and mobile-ready.
Fortunately, most WordPress themes on the market today are responsive by default, especially the premium ones. Nevertheless, you should always make sure that this is the case for each theme you check out, as there are still designers selling fixed width layouts which don't conform to the principles of responsive design. The easiest way to determine if a theme is responsive is by resizing the view area of your browser, for example by opening the developer console. As you start to adjust the size of the viewport, you should notice whether the layout will start adapting. More thorough testing can be achieved by using tools such as Google's Mobile-Friendly Test page.
Fast Loading Speed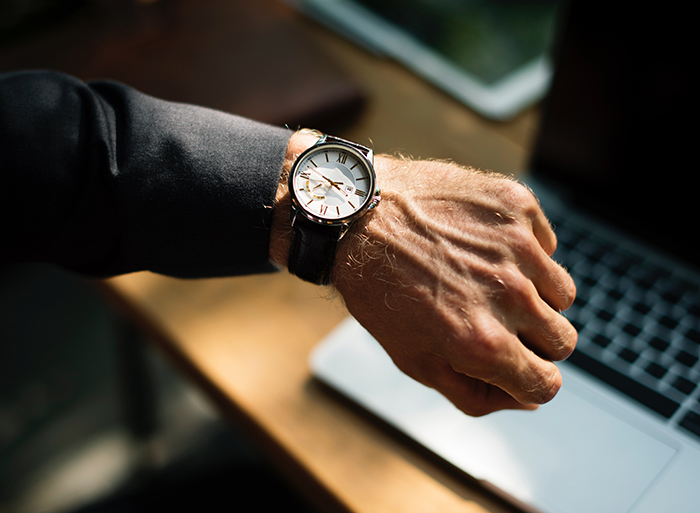 In addition to being responsive, your WordPress website should also be quick to load. Speed is an important ranking factor for search engines such as Google, and it is also a key element of good UX design. Poorly-optimized WordPress themes can slow down your site load speed to a crawl, so you should be careful while choosing. Your website should load under four seconds for pages populated with images and other media, but ideally, you should be going after the three seconds threshold of the best results. Be sure to test all pages on your website, if there is a lot of variety in terms of content you publish. Your homepage might take only a second to load, but a content-heavy article can take ages.
SEO Friendliness
Your WordPress theme can have a significant impact on your website's overall SEO friendliness. While a theme might look good on the surface, the underlying code can generate all sorts of problems for SEO. This can affect the performance of your website on search engines, and the worst part is that you'll have no idea it's happening unless you look under the hood. A lot of themes market themselves as being SEO-friendly, but you shouldn't take these claims at face value. To check how a theme is impacting your SEO, you can use a tool such as the W3C Markup Validation service, which will notify you about common and not-so-common problems with your website's structure. If testing your website for SEO is beyond your capabilities, you can reach out to website development firms that specialize in SEO auditing.
Essential WordPress Plugins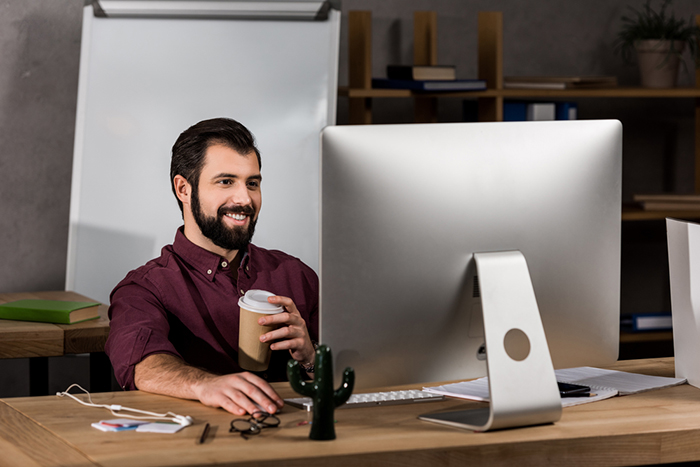 When it comes to plugins, the niche of your website usually determines what plugins you should have. However, there are some plugins that every WordPress site needs. These are usually related to security, speed, SEO etc. You can find plenty of handy plugins in WordPress framework which save you time and lots of work on your part. In addition, there are multiple plugins for the same feature – and you'll have to choose the best one to suit your needs. You can choose from both free and premium plugins for WordPress. However, most plugins are developed as freemiums. That's a free plugin with an upgrading option to the premium version for advanced features. We're going to name just a few essential plugins here. One of them is Yoast SEO. Its main focus is creating the technically SEO friendly content which is useful to the users as well. VaultPress is a security-oriented plugin which creates real-time automated backups for your website. WP-Optimize cleans up the WordPress database and keeps it optimized for the best performance. Akismet checks the comments and filters out the spam comments. Social Icons provides a simple way to display popular social icons on your website.
Free Vs Premium WordPress Themes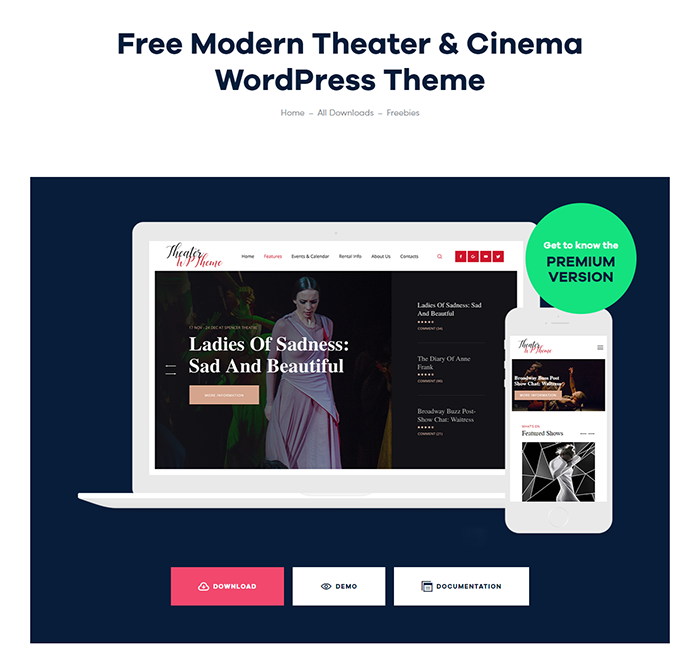 An important thing to consider with regards to WordPress themes is whether you should go for one of the many available free options, or purchase a premium one. Both choices have their advantages and disadvantages.
In general, free themes usually have a simple design, which can work for your website if publishing content is your main goal. They usually don't come with many customization options either, so you are stuck with the baseline design. Free themes rarely come with developer support, so you pretty much on your own if something stops working. They don't get many updates either, which can break compatibility.
Premium themes, on the other hand, have a wide variety of designs, from simple and minimalist to outlandish and avant-garde, and everything in between. They also come with customization features, so you can further tweak their appearance if you want. Premium themes usually offer some kind of support from the developers, whether through documentation, or more direct communication channels. They are frequently updated, which ensures they remain compatible with the latest version of WordPress.
If you don't have an inclination to customize your website much, and you simply want to publish some content once in a while, you won't be losing out on much by picking a free theme. On the other hand, if you are building a website for commercial purposes, it is almost always worthwhile to purchase a premium theme.
Where To Acquire WordPress Themes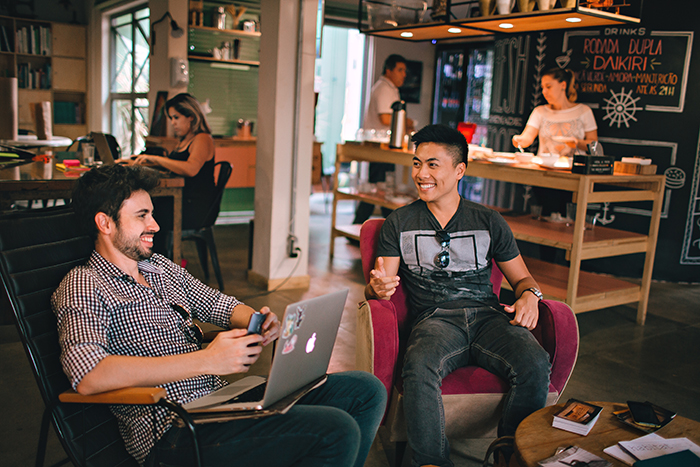 You can acquire WordPress themes from a variety of sources. 
The first place you should check out is the official WordPress theme directory. It is a great source for free themes, and you get some measure of guarantee that they will work, as the only ones that make it to the directory are those that pass review process by the WordPress team.
Furthermore, you can find quality premium themes at Themerex. There are lots of great WordPress themes available for all industries. Whether you want to have a personal blog or an e-commerce website Themerex got you covered.
Also, you have theme marketplaces such as ThemeForest. Here, the selection is much wider, and you can find an appropriate theme for practically every kind of website. ThemeForest is not as strict when it comes to vetting themes, but if you pick a theme that is popular and is updated recently, it's usually a safe bet.
Finally, themes can also be acquired from independent sources, such as freelance designers, or small business. The best way to determine whether such an option is reputable is to browse the website of the creator and ask around online.
Theme Recommendations
Here is a selection of themes that stood out to us for one reason or another. They exemplify the principles we have tried to outline in the rest of this article. Try them out for yourself, and let us know how they worked out for your website.
Meet Aldo — Black & White Minimalist Gutenberg WordPress Theme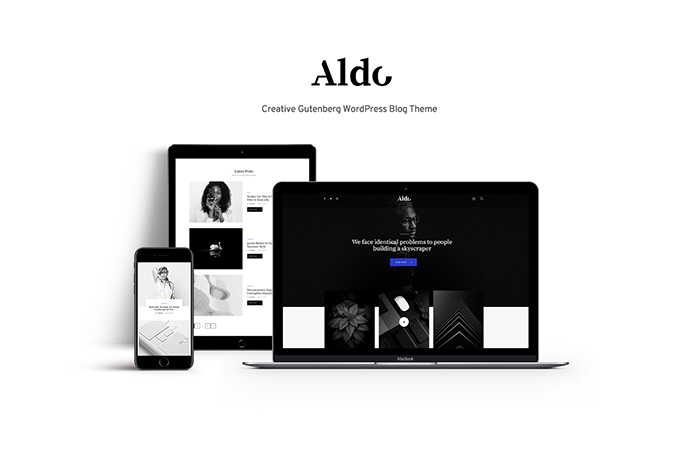 Aldo is a clean WordPress theme aimed primarily at blogs. It was created through the Gutenberg page builder. It is ideal for running niche blogs, giveaways sites, personal portfolios, how-to blogs, and other kinds of websites. It supports all of Gutenberg's blocks, enhanced styles, and shortcodes.
Meals & Wheels – Street Food Festival & Fast Food Delivery WordPress Theme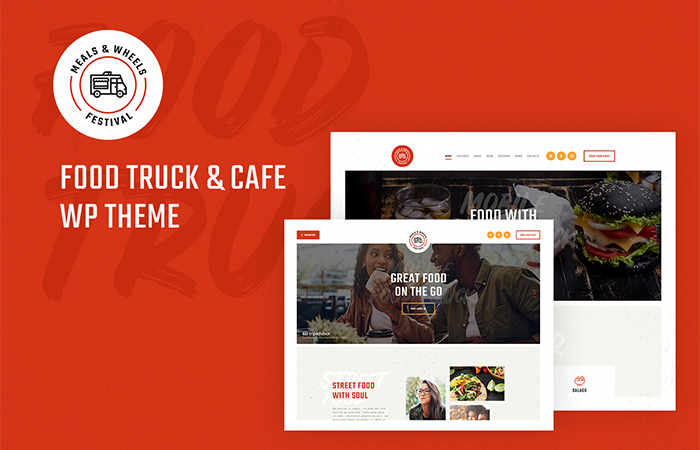 Meals & Wheels is a modern WordPress theme for street food vendors. It was designed for running food delivery and food catering websites. It comes with features for online food ordering, 3 premade layouts, advanced restaurant menu management, and is fully compatible with WooCommerce.
Avventure – Personal Travel & Lifestyle Blog WordPress Theme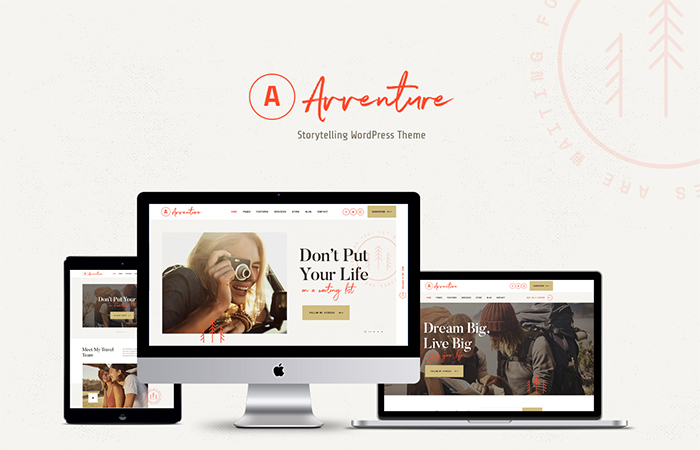 Avventure is a stylish WordPress Theme geared towards travel websites. If you are a content writer or a blogger, Avventure will make your travel stories, photos, and videos pop out. Features include the Elementor plugin, WooCommerce integration, page elements for running donations, and an events calendar.
Artrium – Creative Agency & Web Studio WordPress Theme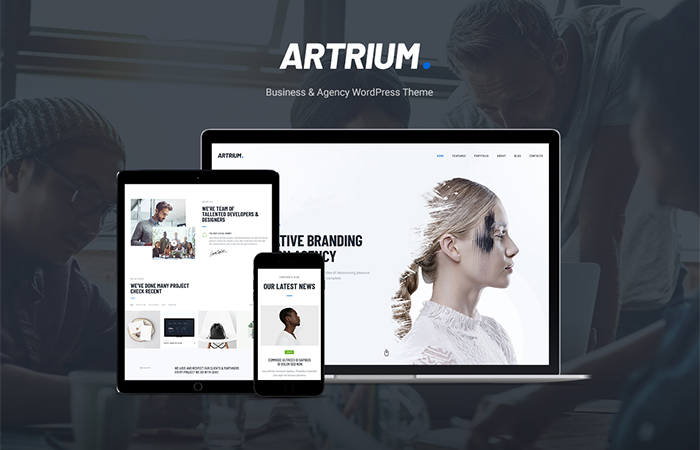 Artrium is a responsive, easy-to-use WordPress theme best suited for websites dealing with graphic design, and other creative endeavors. Artrium was created with the Elementor plugin, allowing you to transform the appearance of your websites in minutes. The theme was optimized to work with ThemeREX add-ons and other kinds of plugins.