Today we'd like to present to you Lingvico, a language school and training courses WordPress theme that provides you with a great foundation for a training courses website. Lingvico is closely integrated with LearnPress, a popular LMS WordPress plugin for creating an online courses website.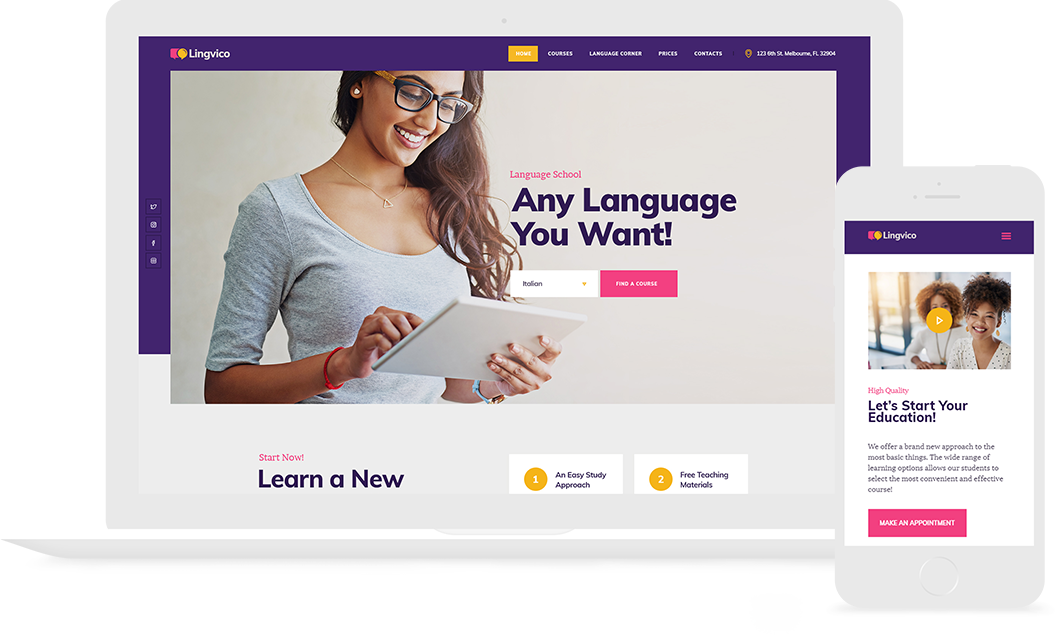 The theme helps you present information about your company and online courses in a beautiful and easy-to-read format. You can list all of your courses, sort them by categories, display course curriculum, and even sell them online.
Moreover, Lingvico features integration with the Elementor page builder, which has grown recently into a go-to solution for the majority of WordPress websites. Elementor makes it easy to edit your content in a visual preview format and see all changes in real time.
Lingvico is especially smooth when it comes to fast installation and theme setup. We've integrated a unique demo content installer, which lets you either import all content in a single click or choose components you want to import. Thus, you can import theme options or a specific page from our demo installation. Lingvico includes many more amazing features, let's cover some of them below in this article.
Online Courses Functionality Powered by LearnPress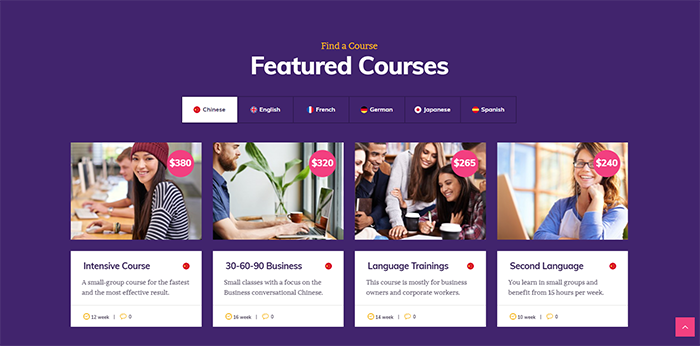 Featuring courses online is a great way to inform your visitors about the course curriculum and give an overview of what a course entails. Lingvico provides you with flexible tools for displaying courses and even sell them online.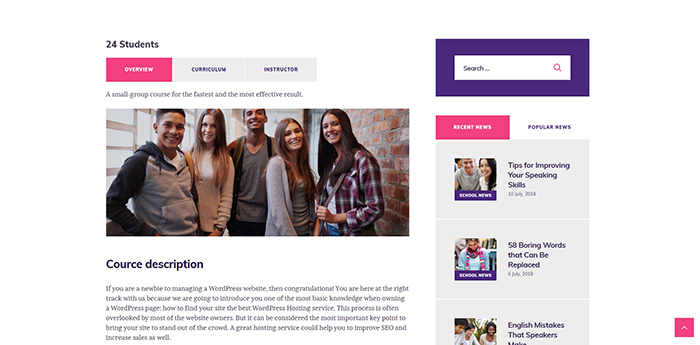 Fully integrated with the LearnPress plugin, the theme lets you display a detailed overview of each training program. You can also upload the program curriculum online, display information about the course instructor, and more.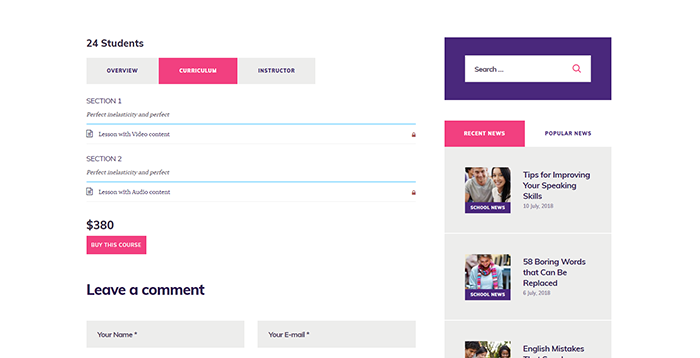 In addition to that, you can restrict certain parts of the curriculum and make them available only for registered users. Lingvico gives you tools to showcase courses on any part of your website using a shortcode. You can also use filters to sort items based on different criteria, such as difficulty level or course type.
Elementor Page Builder — Enhanced Collection of Elements!
When it comes to theme customization, a page builder plays an important role. Although there are many page builders for WordPress, there is one that stays on the top and provides you with flexible settings and a user-friendly interface. Elementor page builder is a great choice both for beginners and pro users.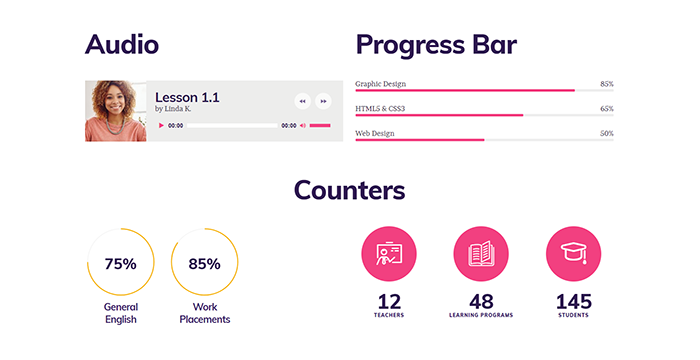 It caters to a large audience including designers, developers, and casual users. Developers find it easy to integrate new features, while designers are thrilled to customize elements without touching a single line of code. When it comes to users, they can finally grasp the intricacies of page building in WordPress without being frustrated and lost in the process. That's why we've integrated Elementor with Lingvico and made it available for all our users.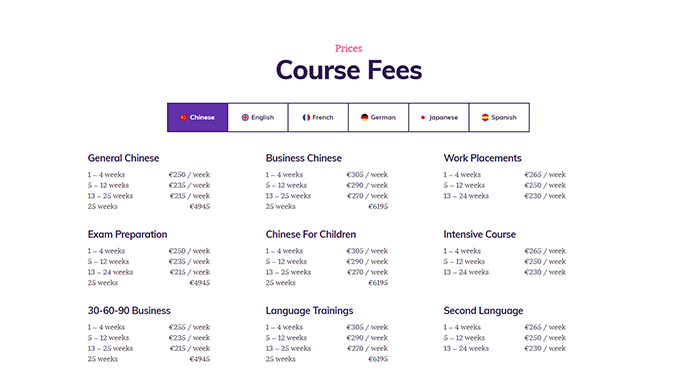 In fact, we've gone far past what an ordinary integration might involve. Lingvico brings new features and possibilities to Elementor, which enhances the builder even more. This includes a large collection of elements (it's almost three times larger than the default one!) and an essential addon that helps you create and customize header and footer areas.
Header & Footer Builder


The ability to create and customize headers and footers is essential for any WordPress theme. Not only these areas might contain important information for users, they also serve as a key component in optimizing your website for SEO.
Lingvico enables you to create an unlimited number of header and footer layouts and assign them to certain parts of your site, or individual pages. The theme also ships with a pre-built number of layouts, which serve well as foundation blocks for your further customization.
Online Appointment Booking System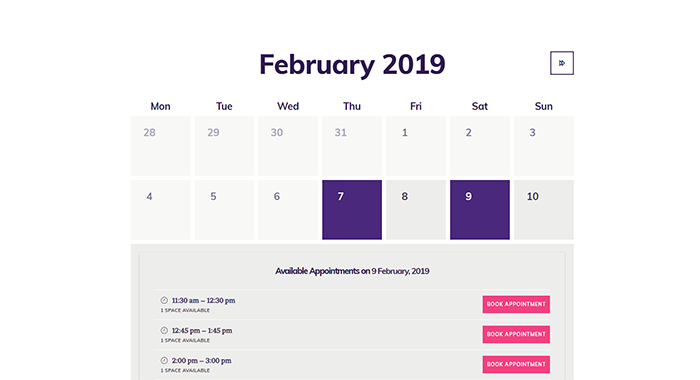 Being able to book appointments online is useful for a variety of reasons. Your visitors can always see the free slots on your schedule and plan their visits in advance. Also, they can book slots on your website at any time, 24/7, even while you're sleeping! This way, the chance of losing a potential client decreases considerably. In Lingvico, we use the booking system provided by the Booked plugin, which comes with the theme for free (you save $49).
Slider Revolution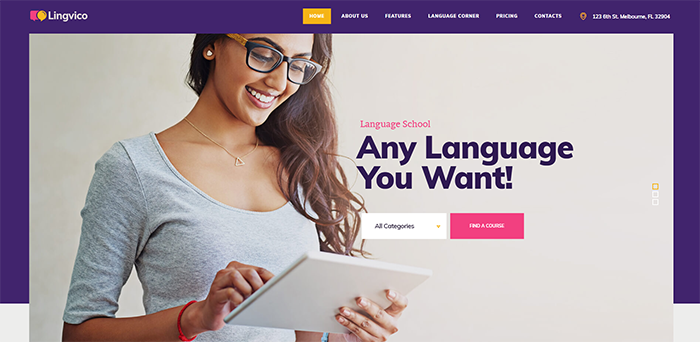 Display your content beautifully using the Slider Revolution plugin. This bundled tool lets you do magic to your website by animating text, shapes, and other types of elements to create captivating visual effects. Slider Revolution is also great for impressive hero sections and slides that need to get your message across in a simple but impactful way.
Beautiful Blog Layouts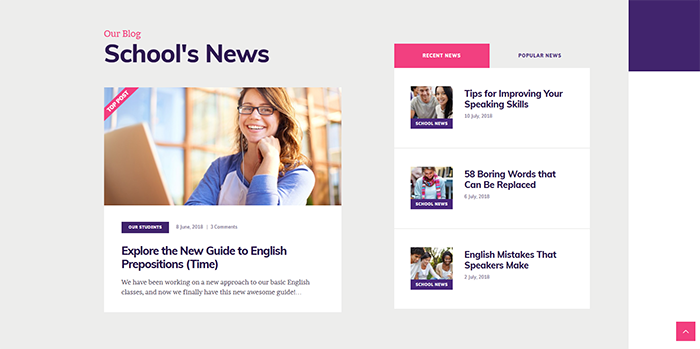 Blogging is important for any website that wants to rank high on search engine results, especially if it's a language courses website. We've added several beautiful blog layouts that present your content in an engaging and easy-to-read format. You can additionally customize your blog page by choosing blog style, pagination, the position of the sidebar, number of post columns, and more.
Conclusion
Lingvico is a modern, clean, and lively language school and training courses WordPress theme for listing and selling courses online. Powered by LearnPress, the theme includes a flexible toolset for presenting your courses in a most useful format. You can display course details, such as curriculum, instructor, etc., and even sell courses online.
The theme is easy to customize to your preference thanks to a large number of theme options and settings. You also get full integration with Elementor, Header & Footer Builder, Slider Revolution, Essential Grid, WP GDPR Compliance, and many other useful tools. Get Lingvico and build an awesome online courses website today!