SEO, or search engine optimization, is a critical component of online marketing. With more and more commerce shifting to digital spaces, SEO simply cannot be ignored if a business wants to succeed in our modern economy. Many companies will hire an SEO marketing firm to enhance their online presence or have a dedicated SEO employee on staff, or use offshore SEO outsourcing service to help their website climb the search engine ladder. The skills and practices of SEO go hand in hand with digital marketing strategies. But why, exactly, is SEO so important for businesses and online marketing?
It's inevitable that the ways we conduct business always change. Successful businesses adapt to shifting markets and new environments, and in today's world, that new environment is found online.
From 2014 to 2019, e-commerce sales grew by 277 percent globally and this increase shows no sign of slowing down. In 2018, Amazon alone accounted for five percent of total retail sales in the United States and almost half of the e-commerce market. With huge inventories, cheap shipping, and easy returns, customers have fewer reasons to go to a mall or even leave their homes to find what they need.
But the size and scope of this digital environment is a double-edged sword. While the web offers an endless amount of options for consumers, it can be challenging for your business to stand out. To succeed in the online marketplace, your business has to be visible. This can be achieved through SEO. Here, we take a look at SEO, understanding first what it is, and then discuss why SEO is essential for the success of businesses in the online marketplace.
SEO is not just one thing, but rather, a set of rules and practices to maximize your website's search ranking. To reach customers, your site's search ranking is everything because the majority of web traffic lands on the first page of Google and other search engines, like Yahoo or Bing. Most online searches start and end on this first page of results.
Search Engine Optimization works on improving the ranking of a website on search engines like Google. The higher the ranking, the more likely people are to find the site. There are two main types of SEO: on-page SEO and off-page SEO. On-page SEO includes optimizing the content and design of your website to make it more user-friendly and relevant to search engines.
Off-page SEO includes link building, which is the process of getting links from other websites to point to your site. The more high-quality links you have pointing to your site, the higher your site will rank. Google puts a lot of emphasis on link quality, so link building services that focus on getting links from high-quality SaaS websites can be especially effective.
By improving the quality of your website, you can improve your ranking on search engines and get more traffic to your site.
While there are many strategies for improving a site's search engine ranking, the most effective one is to consistently develop high-quality content. Quality, of course, is subjective in nature, but Google does have a few rules to follow. While their specific algorithm is always changing, Google generally looks for content that is comprehensive (1,000 words or more), so those short blurbs might not cut it. Additionally, well-organized content ranks well, so use headers with keywords and numbers and lists to improve the readability of your content.
Why SEO is Important for All Businesses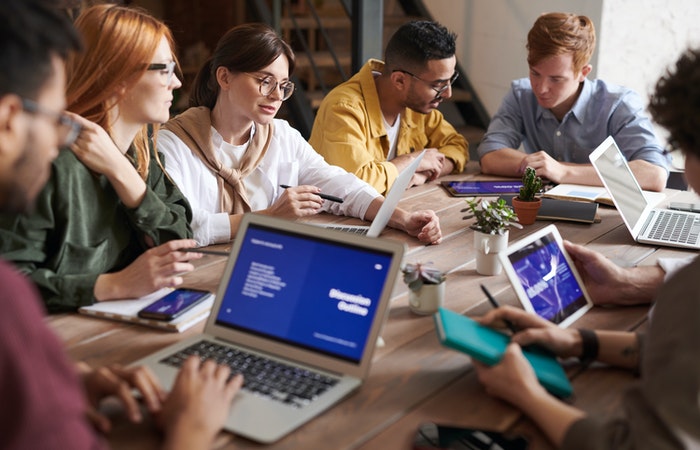 There are two ways that users find your website—organic or paid search. The main difference between these two methods is that you pay for one while the other, as the name suggests, is a result of the user finding you naturally through a search engine. While Pay Per Click (PPC) can be effective in providing immediate results, organic search results are, overall, more beneficial because they point to long-term success
 In the digital world, there's no better real estate than the first page of Google. Reports show that over 70 percent of search traffic clicks through on the first page of Google. That's a big share of the market. Even if your website and business are top-notch, being buried on the second, or even third, page of Google and other search engines can keep you hidden from countless potential customers.
 Brand Recognition and Trust
 The most successful companies are those with loyal customers. People want to buy brands they know and trust because that allows them to know what to expect. Why are Apple customers so passionate about their devices? It all comes down to the brand. SEO can improve your brand recognition and trust by increasing your web presence and visibility. Digital customers trust Google, and through a high search ranking, this trust can be passed on to your brand.
 In our modern economy, websites are the new storefronts. With this in mind, could you imagine customers walking into a brick and mortar store with broken windows, disorganized inventory, and no place to park? This is what a poor website looks like to consumers today. SEO can help your website rank better by improving the quality of your site, including content, images, videos, and links. Google wants to rank high-quality sites and takes a poor user experience into account.
 Cost-effective Marketing
 Traditional marketing campaigns are expensive and often slow-moving. It's also difficult to segment and specialize your marketing through print or television advertising. SEO is often more cost-effective for businesses because you can handpick your strategy. Some SEO firms focus on keywords and link building, while others also write and develop content or even specialize in web design and maintenance. With SEO, you can receive just what your website needs to improve.          
 An old adage in SEO is that search engine optimization, as a marketing strategy, is a marathon—not a sprint. PPC can be effective for immediate success, but SEO is the way to go if you want sustainable, long-term growth.
If you're looking for success in the online marketplace, let SEO guide the way. SEO is a set of practices designed to increase your search engine ranking, making your website more visible, and increasing organic traffic. Additionally, SEO looks to improve your site overall by optimizing images and videos, ranking for appropriate keywords, making sure that links work, and ensuring you have the highest quality content possible.
 A team of SEO experts can help grow your online presence and optimize your content; however, many of the best SEO practices can be performed by almost anyone with some web knowledge and skills. In addition to increased visibility and a better overall website, SEO can link you to more potential customers, which is why you got into business in the first place, right?