Best Marketing Degrees and Career Opportunities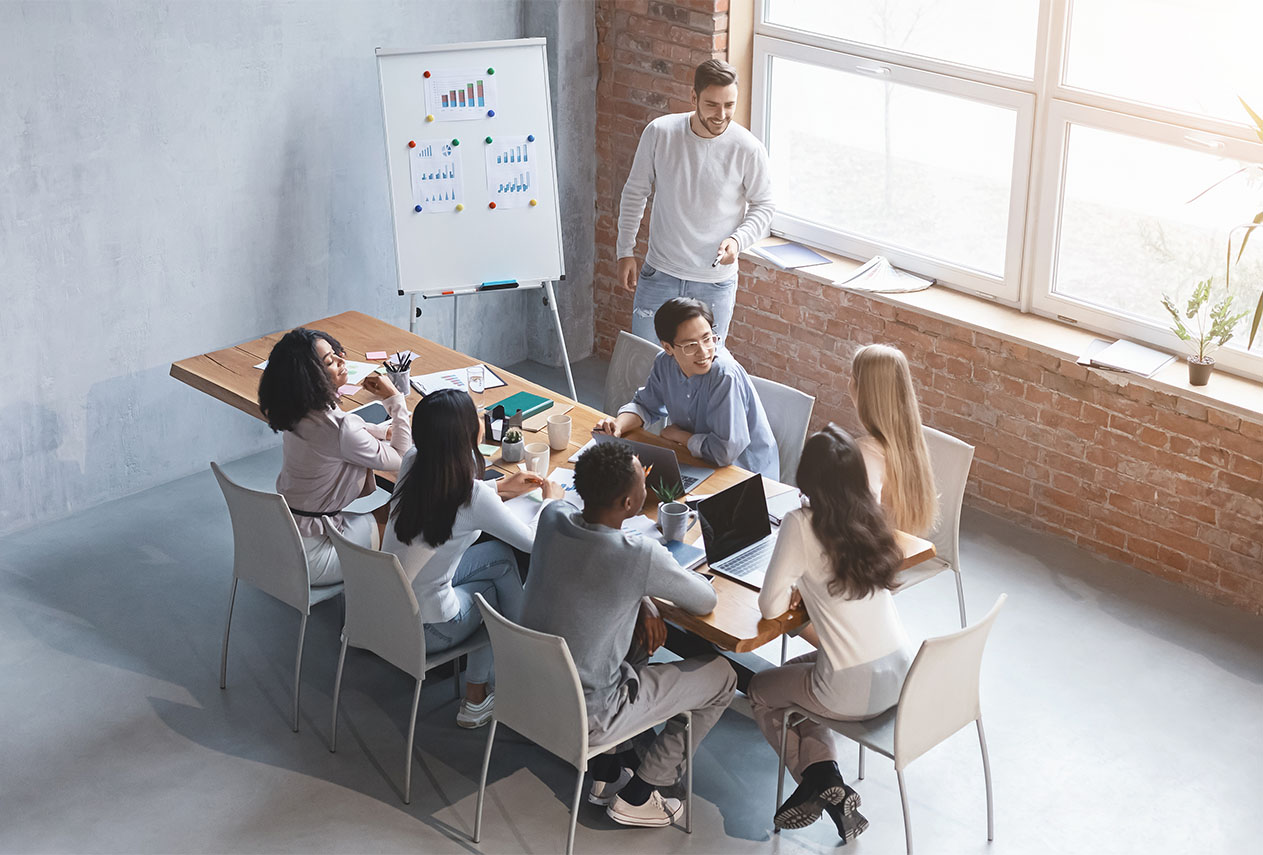 Many companies have a marketing unit that's responsible for moving products from concept to customer. The process involves the use of highly engaging techniques to ensure existing customers continue purchasing goods from your firm while encouraging first-time buyers to shop from your store. 
These techniques and selling strategies are crafted by an expert in marketing who analyzes the market and comes up with the best policies that will ensure the goods reach the consumers with ease. So, as a marketing student, you need an exceptional foundation in advertisement-related courses, and here are some of the topics that you will frequently come across:
Publicity strategies 

Product development, pricing, and placement 

Target market selection 

Market research and analysis.
After attaining expertise training in marketing, you will have multiple earning opportunities, thanks to the high diversity of the marketing sector. Additionally, with an associate, bachelor's, or graduate degree, you are assured of getting employment in many marketing firms. 
Steps for Those Seeking Marketing Degrees and Jobs
Marketers must have a strong foundation of knowledge, meaning that they need to work hard from high school. That said, here are the expectations for those learning or dreaming of working in the marketing sector. 
Complete High School Studies
To be a marketer, you need to have at least a bachelor's or graduate degree. It means that irrespective of the degree you get, the initial step includes having a high school diploma. 
Unfortunately, as you undertake your diploma studies, you will not specialize in any subject, but excelling in mathematics and English can be an added advantage. Additionally, possessing exceptional communication skills is vital here.
Acquire a Bachelor's Degree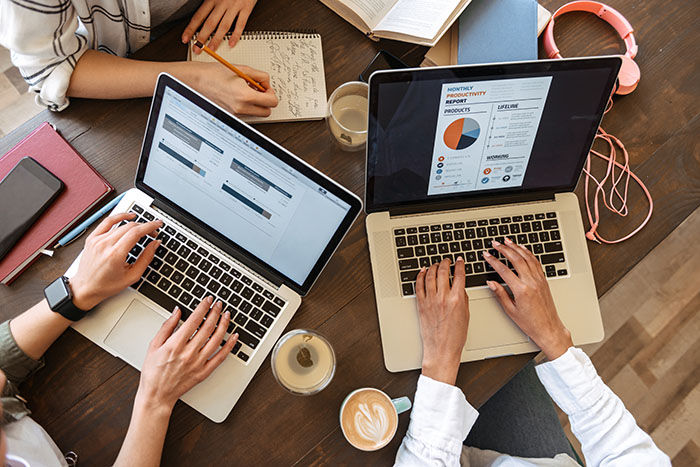 For most marketing careers, employees are required to have a minimum of a bachelor's degree. The degree will take you about 4 years to complete, and fortunately, the program is among the most common courses taught in colleges and universities.
You need to put your marketing knowledge into life-like use, and internships offer this opportunity to perfections. Additionally, during an internship, you interact and make valuable connections with future employers, which can play a vital role during your future job searching process. 
Your first job will always offer more working experience than most internships. Some of the common tasks during your introduction to the working world include those of marketing analysts, associates, specialists, and assistants. With the jobs, your task will be analyzing market data and administrative responsibilities, as you gain the essential working experience.
Career goals and objectives are the main reasons behind many peoples' dreams of pursuing graduate degrees. It is particularly essential for anyone aiming top management and leadership positions in companies. 
One common degree here is MBA, although there are other specific degrees, including digital marketing. Unfortunately, the course is slightly hard for those with other responsibilities, but with professional Cheap Essay Writing services, the program shouldn't pose any problems. Finally, for researchers and marketing professors, a Ph.D. is always a vital recommendation.
Career Opportunities in Marketing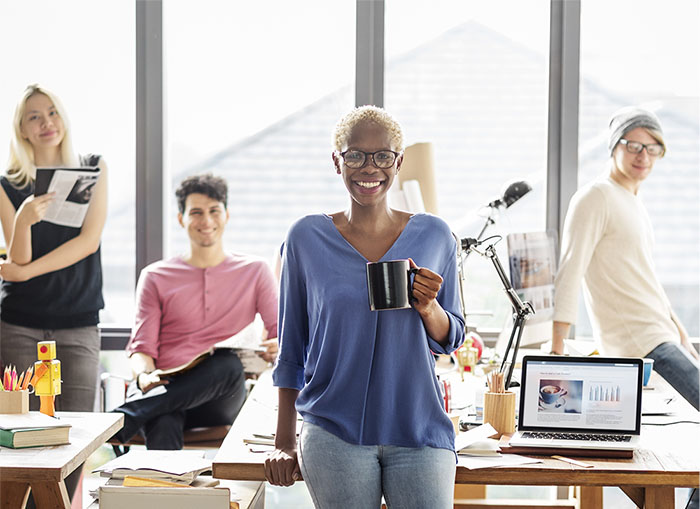 In terms of stability, marketing careers remain unchanged even in cases of economic fluctuations. It is because businesses continue to look for better ways of engaging consumers and ensuring the goods reach buyers with ease. 
Additionally, with the production of new products every day, fresh promotion strategies are needed, and so are solutions to complex problems. Finally, with the recent tech advancements, new devices are coming up, and experts need to be conversant with their operation. That said, here are the top 5 careers that you can join with a marketing education. 
The sector takes care of the communication between consumers, media, and the public. Many firms have an operational public relations department that works as the company's spokesperson and ensures the firm maintains a positive image in the public's eyes. Finally, to become a public relations manager, you must have an advertising or marketing degree.
The main task here is collecting and analyzing target market data, buyers' behavior, as well as producing a sales forecast. In the process, the expert can be directly or indirectly involved in the analyses, and he or she can play a vital role in explaining the trends or marketing data to other departments. Finally, to excel here, you need a bachelor's degree focusing on marketing, advertising, or an MBA. 
Here, you need to possess great communication and planning skills. That said, as an advertising manager, your task will be talking with clients, making advertising plans, and coming up with advertising budgets. Additionally, you will be required to go to shows and trade fairs and meet with clients to discuss contracts. 
The main task here is ensuring a given product or brand retains its integrity or reputation. Additionally, the jobs involve coming up with strategies that work best to strengthen a specific brand. 
To achieve this, brand managers must use the data collected by market research analysts and analyze the info to guide the research team. Finally, brand managers are also helpful when it comes to developing a visualization for a brand or suggesting first-hand concepts for an ad campaign.
Digital Marketing Manager
It is a highly growing field that's fueled by recent technological advancements. Here, many firms are doing their best to perform online advertising and take part in electronic sales. As a digital marketing professional, you will be required to have skills and knowledge in fields such as:
SEO

PPC advertising  

Content supervision 

Website design 
Finally, it is a management position in marketing departments, and it requires chief market officers to possess at least an MBA. The main task here is coordination all marketing and advertising operations, an undertaking that requires executives here to possess great leadership skills and abilities. 
Conclusively, careers in marketing education are lucrative and well-paying, especially for those meeting the minimum requirement of a bachelor's degree in the related courses. Additionally, it is a highly diverse field, meaning that getting an opportunity here is slightly easier than with most courses.
For the Updates
Exploring ideas at the intersection of design, code, and technology. Subscribe to our newsletter and always be aware of all the latest updates.