Top 10 File Management Plugins for WordPress To Use In 2020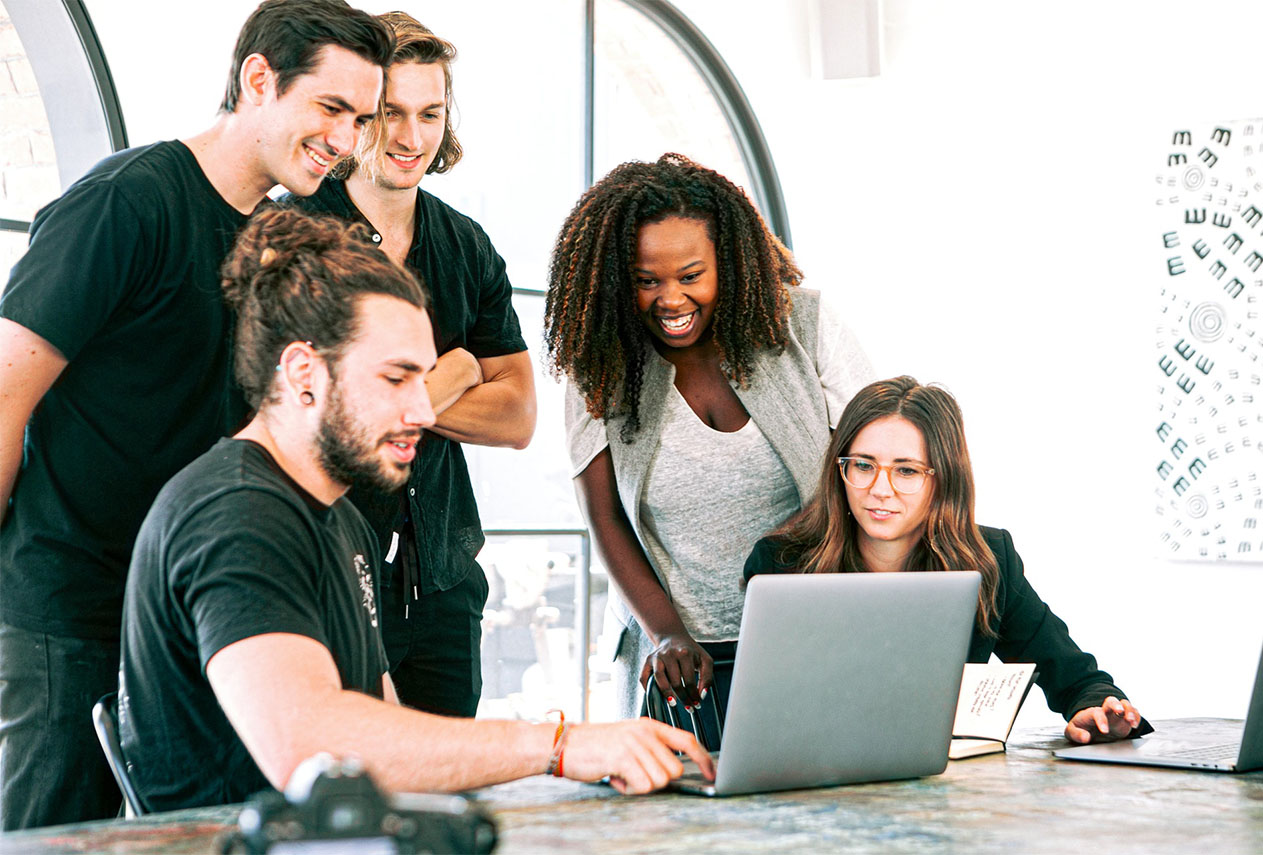 The most trending WordPress themes incorporate an adequate use of images and other multimedia such as video and sometimes even audio. Media files help occupy white space where there isn't any text to help beautify that particular web page. There are some websites that rely heavily on these media files and some have different large galleries with images and videos. 
In those cases, the media files automatically get stored in the relevant library on WordPress where you can access them whenever you would like to. Although that is very useful, it can be very disorganized in a short space of time, to avoid that you can use file management plugins. 
Here are the top 10 file management plugins for WordPress to use in 2020: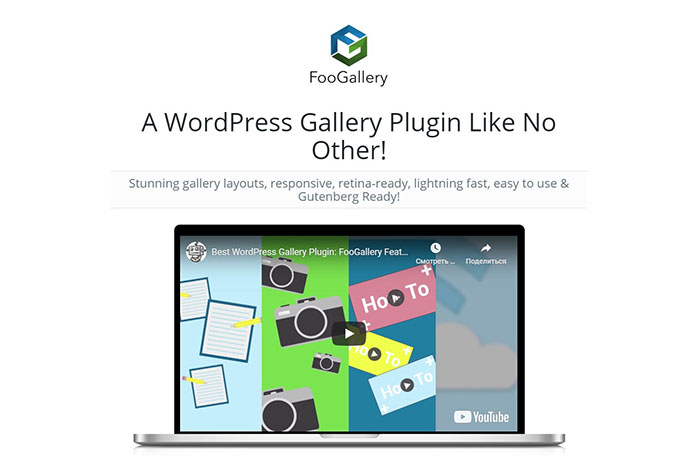 FooGallery will help you keep the back-end of the WordPress site you are managing organized and easy to navigate but also the front-end. The tool will help you create user-friendly WordPress website galleries that are very appealing to those visiting the site. It is a free plugin that offers comprehensive services that will cater to all image organization issues you may be having.
FooGallery is also compatible with retina screens, mobile devices, and almost all web browsers. It has features like drag and drop functionalities to organize and reorder the albums you have created. 
It is one of the most efficient ways to organize images on the back-end and also create attractive galleries effortlessly and seamlessly that will be visible to visitors. 
FileBird – WordPress Media Library Folders


FileBird is a great WordPress plugin that has a user-friendly interface that enabled you to arrange and sort the media files you have uploaded. In that way, you can easily manage thousands of images without any complications and primarily because of its design. It has been designed to have an interface similar to the one you are used when sorting folders on your computer. 
Matt Renard, an ace WordPress developer, specializes in working with academic assignment help websites and is currently working with PapersOwl. He says, ''the amount of content uploaded on sites that work around essay writers is huge''. There are assignment papers, thesis, dissertations, visual content and much more.'' He adds, ''Installing the plugin can help you organize the files you have into different folders or categories. It uses a drag and drop functionality, making life easier for its users and you can also rename the name of the file on it.''
You can opt for the free or the Pro version of FileBird. The free version has a limited number of folders you can open, which isn't the case with the pro but both have an unlimited cap of files.


WP media manager is very easy to use media management system that is a plugin for WordPress sites. It is very simple and caters both to the front and back end of a WordPress website. Beginners can familiarize themselves easily with the interface of this plugin and allows you to manage thousands of media files and folders. 
The drag and drop feature used by this plugin makes it very easy to organize and order the folders. For slideshows, it has an extension that can help you decrease or increase the slideshow speed as well as its animation. It isn't available free but the price will eliminate all your media file organization problems.
File Manager WordPress Plugin


File Manager WordPress Plugin is a comprehensive tool that can be used by those managing websites using this platform. It has a wide array of features, including arranging files and documents of many different file types. That can be done by creating folders and subfolders to store the files in them accordingly. 
It helps for easier future reference whenever a file is needed for use in a webpage or blog post. Another great feature of this plugin is that you can configure file extensions that aren't recognized by WordPress on default. Also, you can use custom icon image links and download link labels.
WordPress Advanced File Manager


WordPress Advanced File Manager is one of those simple plugins that even the non-technically inclined can master. Most of the impossibilities of the task of managing different files in one WordPress site are made possible through this plugin. It also uses different icons for each file type, which can help you easily sort the images you are going to use. 
You can also preview the image before using it to ensure that it is perfectly edited for the web page you are going to use it on. It has a built-in editor and you can view the files either by icons or on a list view. The pricing of WordPress Advanced File Manager is not that steep because it is just under $20 but the value it brings far outweighs the price tag.
WordPress Real Media Library


Real Media Library is a WordPress plugin that saves the time of its users because it organizes a multitude of media content. To build the folders and rearrange them, you can use their drag and drop functionalities. 
James Garner, another developer working with paper writing services that provide assignment writing help to students, is currently working with Assignment help UK keeps experimenting with different options to make the user's experience smooth. Due to the requirement of his job, he has tested various themes and plugins and this is the one that he vouches for,
''Other features are the ability to rename the files and conveniently reordering the folders. The media is cataloged in a very appealing manner that will make it easier for you to work around and quickly find what you are looking for. You can also upload pictures directly to a certain folder, which also saves the time you would use when moving the media to where it's supposed to be'', says James.


Media Library Assistant is a unique WordPress plugin that uses various shortcodes to organize and display the images you are going to use on the site. It has various other useful functionalities like the quick edit feature that can help you do the editing, removal or addition of taxonomies in bulk. 
It has an advanced gallery shortcode that allows you to include the images as well as other media files in the posts you make. In the media library search feature, you can use the ALT text, slug or image captions to find the image or file you are looking for. 
In essence, these sections can act as search filters to quickly find the media file you are looking for. It also can make your image gallery more appealing by adding a slideshow effect and create thumbnails as well as other effects on it.


Folders is a WordPress plugin developed by Premio that organizes the admin dashboard you use. It functions very easily and it is user-friendly but yet very effective. The functionalities it includes are creating folders and subfolders that will host different types of content that include images, videos, audio, and even text. 
What makes Folders simple and user-friendly is that it has drag and drop functionalities which help you create the perfect environment to work on. 
It is very remarkable that this plugin also includes a folder for text, which can be pretty useful if there is a piece of content you repeatedly use. The entire experience offered by Folders is uncomplicated, convenient, practical and very effective in time savings and having. 


Media Library Organizer is a very efficient free WordPress plugin that empowers you to create a system that you will continually use. The system will primarily be related to the media files you upload to the WordPress site you are running. 
It will categorize everything stored under the media library and organize it according to your preferences. Furthermore, Media Library Organizer makes media files uploaded to each WordPress site more easily accessible. 
It is simple to use this plugin and even beginners can master it pretty quickly, which is even evident in the installation process. Installing Media Library Organizer is very simple and beginners can do it on their own without any problems. The plugin supports different types of media files, including videos, images, audio, and others.
Organize Media Library by Folders


Organize Media Library by Folders are also a free WordPress plugin that helps you create different folders required to store the content you use. The plugin is an extension to the WordPress dashboard and allows you to keep all the files you use in a very organized manner. 
One great feature about Organize Media Library is that it can create maps for the media you use so you can know exactly where to find it. 
If you're managing a busy WordPress blog that requires you to use media multiple times, this plugin can help you save time and keep it all under control. That will lead to more effective business practices and enhanced productivity because you will more time to focus on other important tasks.
WordPress file management plugins are very useful to save the time of creating and organizing media folders. You can easily access images, audio, and video media files when you know where to find them easily. 
By categorizing the media files, it will be much simpler to go to a particular category and use the file you need when writing content related to it. That is in contrast with rummaging through one folder that has thousands of pictures. Download a plugin that you will use on your WordPress site to save time and increase productivity.
For the Updates
Exploring ideas at the intersection of design, code, and technology. Subscribe to our newsletter and always be aware of all the latest updates.