When you like a certain product or services, it is sometimes hard to keep it to yourself. You find yourself with the urge of telling others about it, get them to purchase it, so they can enjoy its awesomeness as you do. Now, imagine a situation where you would enjoy a commission as a result of introducing friends to the product or service. An affiliate marketing program helps you earn a commission whenever a buyer you referred purchases the specific product or service from the company.
So What Exactly Is Affiliate Marketing?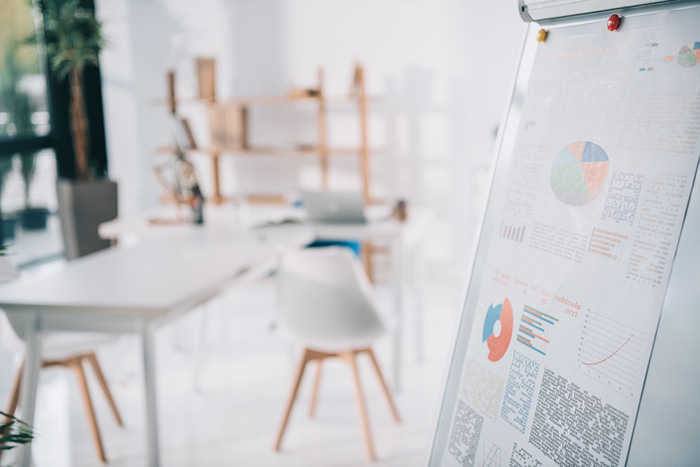 Affiliate marketing is a process through which a company gives other sites access to certain marketing collaterals and tools to sell the products from their websites on behalf of the company. An affiliate can, therefore, is a website that sells a commodity on behalf of a merchant. The affiliate receives commission usually 5-10% on each customer lead.
Many times, you find that people join affiliate programs without an actual understanding of what they are getting into. And worst of it, they have the belief or attitude that it's a simple task that anyone can be successful. The truth, however, is that affiliate marketing is something that almost everyone can do but requires strategy and plan to be successful. To help your company become successful, I have outlined several do's and don'ts for merchants who are interested in the Forex affiliate marketing program.
Do's

Following are the various things that a Forex business should do to see success in their sales.
Join a Forex Affiliate Marketing Network
Joining a Forex affiliate network helps connect you with specific services on revenue share, CPC, CPA or any other business models. These affiliates also perform other key tasks for you including taking care of tax forms and giving you top affiliates. They charge you a set-up fee and then take a certain percentage of the commission given to the affiliates (usually 20-30%)
Attend Several Forex Affiliate Conferences
Attending Forex affiliate summits is usually a great idea. This is because it gives you the chance to meet top affiliates and merchants which increases your networking abilities. Most of these conferences discuss the essential working schemes that help attract new traders using the help of Forex Affiliate Programs.
Be Calm and Patient
Sales don't just increase overnight. It could take months to develop a reliable sales lead through your affiliates, so be patient with them. The merchant should, however, expect his/her affiliate program to generate about 5-10% of the overall sales in most niches. If you work with forex affiliate programs the percentage can be higher.
Reward your Affiliates on a Tiered Commission Structure Basis
This involves coming up with a commission structure that awards your affiliates depending on their performance in generating leads.
Work Closely with your Affiliate Managers to Oversee Success in your Business
Work closely with your managers to ensure that they dedicate at serving your business and foreseeing its success. Dedicated Forex affiliate marketing manager ensures that the business performs better by encouraging their affiliates to generate more leads to your business.
Don'ts

Don't Assume that Big Forex Affiliate Networks are Good
Such Forex affiliate networks and programs as the HotForex, EasyMarkets, and Plus500 are some of the top forex trading networks. The fact that they are big affiliate networks doesn't mean that they create many leads. It is, therefore, essential to look for networks that create more leads even if they are less popular.
Avoid Spammy Affiliates
If you want to maintain a steady flow of sales from affiliates' leads, avoid using affiliates that post spam content. Nowadays, people tend to dislike pages that contain irrelevant content. Using an affiliate that posts much irrelevant information in their websites won't increase your sales.
Be Deceived by Coupon Sites
With the advancement in technology, it is evident that there is uncontrollable fraud in Forex affiliate programs. The number of credible sites that creates new buyers for a business is less compared to the fraudsters whose aim is to steal from you. Some make use of their natural search engines to attract your already committed customers.
Don't Make Silly Mistakes
Before launching a Forex affiliate program, it is important that consult with a Forex trading experienced person. This will help you to avoid simple mistakes hence increasing your sales.
Don't Put Much Focus on Affiliates' Quantity
Do not be deceived by the number of Affiliates that join your program. This is because most of them are just time wasters who will never lead any buyer to you. It is, therefore, important to focus on the few productive affiliates that send leads to your products.
Reading and applying the above tips will help your business increase its sales. However, becoming a successful merchant requires more work from your end.