The internet has provided all the necessary instruments for businesses to grow exponentially and at a much higher pace than ever before. Furthermore, the price for the services these marketing tools have to offer is insignificant, which only confirms the fact that if you have a business idea you want to make happen — the time is now.
There are now close to 30 million businesses in the US alone, a number that substantiates the fact that the competition is fierce and that marketing tools are no longer a commodity but a chance to stay ahead of the pack. Having a strong marketing plan along with the right combination of tools are an essential prerequisite to a successful business.
Types of Marketing And their Tools
First off, there's no one tool that will tackle all the marketing issues that your company might be facing. This is why you'll need to identify the essential channel for development and source the best tools to get the job done. In this article, we're going to be touching on the following subsections of marketing.
Search engine optimization

Email marketing

Social media tracking

Writing tools
This is not by any means exhaustive, but it will provide you with some insight on the best tools in these highly competitive marketing channels.
Search Engine Optimization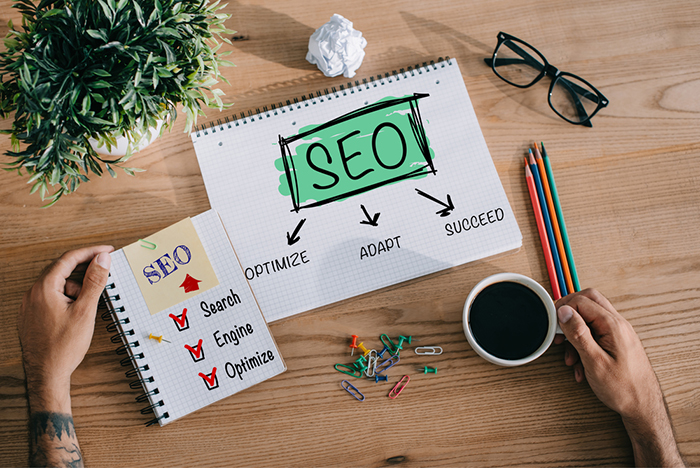 Everyone is talking about it, and it's becoming increasingly relevant for all businesses since the vast majority of businesses today have a website. Naturally, all of them want their websites to rank high in search results for relevant keywords on Google, Bing, and other major search engines.
There is a large variety of tools that will let you improve your site's technical specs along with your content, in order to come up in user's queries more often. Although this isn't a direct form of marketing, since it doesn't primarily target humans, but rather search engine algorithms, this type of optimization is absolutely imperative to an aspiring business.
Google PageSpeed Insights

Social Champ is one of the most rooted social media scheduling tools that offer various features to outshine your social media presence. It integrates major social media platforms allowing the user to perform managerial operations effortlessly. This social media management dashboard integrates an efficient all-in-one content calendar, a social inbox to manage audience interaction, and critical analytics monitoring with suggestions for improvement. Moreover, the Auto RSS and Bulk upload features keep you in the news constantly. 
Social Champ offers a free plan as well as 3 paid plans starting from $29 per month. 
Google PageSpeed Insights

This is a free tool built by Google, which is designed to guide site owners through the process of making their websites load faster (an essential signal in search engine optimization). There is now an impressive body of research that stresses the detrimental effect a slow-loading webpage can have on your business.
Moz

This is probably one of the most valuable SEO tools you'll come across. Moz provides you with a host of insightful metrics about your website and its growth dynamic, along with information on your competitors' websites, which can give you a lot of inspiration for your own strategy. Moz comes in a variety of packages that vary from $99 to $999, depending on the size of your business.
Email Marketing

The marketing circles around the world often refer to email as a dead medium, but numbers don't lie. Email remains arguably the leading marketing channel when it comes to a return on investment. According to the research that the Data and Marketing Association has put forward, there is a 122% return on email marketing investments which surpasses social media and paid search fourfold.
MailChimp

An amazing platform in many respects. First off, their site has an impressive design and user experience, which can also be translated onto your email campaigns via their message templates and campaign builder. They have a very flexible pricing system, and MailChimp is free up to a certain number of emails per month. So in case, you have less than 2000 leads, and you plan on sending less 12000 emails per month — the service is "forever free," which is incidentally the free plan's name. Otherwise, the plans are very adequately priced.
Litmus

This is among the more expensive options on the market, but Litmus offers a large variety of tools, which will take your email marketing campaigns to perfection. The service provides lots of insight into a host of crucial metrics, which provides you with an impressive advantage over your competitors.
Social Media Tracking

Facebook now has over two billion registered profiles, a quarter of the world's population, which is within your reach as an advertiser. However, websites like Facebook and Twitter provide us with lots of information on trends, public image, and the customers' opinions about your products. There is now a large variety of tools that let you track certain keywords across all social media platforms so that you're always aware of what people say about your services and products.
Sotrender

Sotrender supports managing social media accounts through in-depth analytics and quick, yet extensive reporting. You can add yours, or your competitors' profiles to the app, to thoroughly analyze their performance on Facebook or Instagram. What is more, Sotrender enables you to monitor social media results on any Twitter and YouTube profile, too. On top of that, Sotrender Ads helps you to track all the KPIs that matter for your Facebook & Instagram presence and lets you compare your ad expenses with competitors.
Rebrandly

Use this link management tool to brand, track, and share short URLs using a custom domain name. Rebrandly provides in-depth click analytics so you know exactly which links that are performing and driving traffic to your site. You will also learn about who's clicking on your links, such as what country the clicks are coming from, the most popular times and days and much more.
Hootsuite

This is among the more prominent monitoring tools that let you monitor a host of elements on social media platforms. However, its functionality extends beyond simply tracking specific signals in social media platforms like Google+, Facebook, Twitter, and so forth, but it also lets you build your own social media timetable, according to which posts will be published your accounts and profiles across websites.
Keyhole

This is among the most popular tracking services for Twitter and Instagram, which provides you with reports on keywords, hashtags, URLs, and usernames. It has a comfortable and intuitive interface, which is easy to use. Its pricing starts at $89/month.
Writing Tools

Content remains king on the Internet, and things aren't going to change anytime soon. To grow an audience that will then convert to customers, it takes dedication, research, and good material. There is a broad spectrum of benefits that good content will bring to your marketing strategy.
"First off, as we mentioned previously, it's essential for search engine optimization. Secondly, a blog section that provides its audience with valuable insights on an industry or niche helps build trust and attract a bigger following, which is absolutely essential for increasing your market share." — says the CEO at PickWriters.
Grammarly

The company has developed an amazing AI-based product, which is designed to improve your text in many ways — grammar, semantics, syntax, style, and many other factors. All you have to do is paste your text and Grammarly will immediately analyze it and prepare a set of suggestions for your text. The product can be used for free; however, there is also a Premium service with extended functionality.
BuzzSumo

This is an excellent tool if you're looking to define your content strategy. Your content doesn't only have to be valuable and helpful, it must also be relevant. By using BuzzSumo, you'll be able to gather valuable insight into what is trending in particular countries, niches, and domains. The most affordable BuzzSumo package clocks in at $79 per month.
Conclusion
To run a successful business means to adapt to the ever-changing technological landscape permanently. Today, while market research tools are increasingly accessible and impressively affordable, it would be a great mistake not to use them for your company's growth.