Businesses that are not exploiting the benefits of data analytics tools are surely falling behind in this highly-competitive digital landscape. As data analytics tools are capable of capturing in products which would be automatically gleaning and analyzing data, and delivering important predictions and information, businesses could enhance prediction accuracy and polish the models. Let us explore some of the top database analytics tools for your business to attain success and forge ahead of the competition.
Objectives of Performing Database Analysis
Database analytics is important for better performance. Thanks to data analytics, you would be able to obtain commercially relevant and actionable information for boosting growth and overall performance. Today the market is flooded with a host of exceptional analytical tools that are open source and free so that you could easily use it for developing skills and enhancing your business performance.
The increasing importance and demand for database analytics have created numerous avenues across the world. It is an overwhelming task to shortlist the best data analytics tools because the open source data analytics tools seem to be more popular, performance-oriented, and user-friendly as compared to the paid version. You would come across several of these open source tools that would not be requiring any or too much coding but would be delivering better results as compared to the paid versions such as Python or Tableau Public for data visualization, R-Programming for data mining. You could get in touch with reputed database management services such as RemoteDBA.com for perfect solutions.
Here are some of the best data analytics tools based on their performance, popularity, and learning.
Tableau Public

Tableau is a simple and intuitive tool that offers fascinating insights via data visualization. Tableau's million row limit that is convenient and easy to use seems better as compared to other well-known players in the market. Tableau Public is a very popular free tool for data visualization.
It supports data stores ranging from Excel sheets and small web databases to full-fledged data warehouses and is effortlessly able to generate dashboards, charts, graphs and various visualizations that can be updated in real-time. These could be shared with the client or through social networking sites. It allows accessibility for downloading the file in various formats.  It has the capability of analyzing and visualizing data much better as compared to other available data visualization software.
With the visuals of Tableau, you would be effectively investigating a hypothesis, exploring the data and even cross-checking your insights. With Tableau Public, you could be publishing interactive data visualizations for free on the web. You do not require any programming skills for using this data analytics tool. The visualizations could seamlessly be embedded into web pages and blogs. They could also, be shared via social media platforms and emails. One major drawback of Tableau Public is that all data is meant for the public so there is no question of privacy or restricted access.
SAS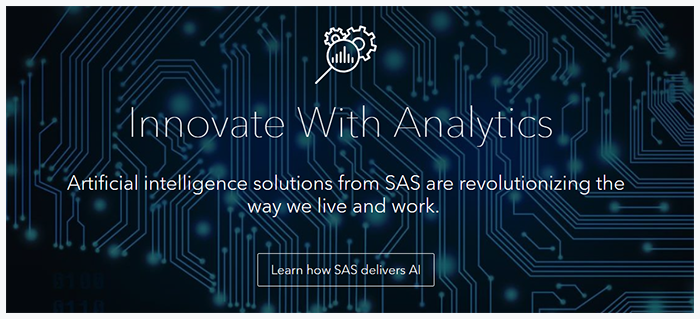 SAS is supposed to be an effective Business Intelligence tool which is known for facilitating data analysis, data mining, reporting, and predictive modeling through interactive dashboards and robust visualization. Statistical analysis System or SAS introduced this effective data analytics and business intelligence solution for corporate houses for exploring their gigantic datasets in an attractive format. We know that SAS analytics is supposed to be an effective data analytics tool which is increasingly utilized in Machine Learning, Data Science, and even in Business Intelligence applications. SAS is used not only for monitoring the crucial BI metrics; it is also, useful in generating robust analytics and wide-ranging reports for making well-informed decisions.
In 2011 SAS introduced a wide range of products that are used widely to profile customers and potential customers or prospects. SAS modules for social media, web, and marketing analytics are used for predicting consumer behavior, managing, and optimizing communications. SAS helps in generating compelling charts, visuals, and reports from the data analyzed for understanding complex data easily, identifying unprecedented or ground-breaking patterns, exploring new avenues, and trend analysis. SAS is known for creating easy and insightful analytics.
Python

Python has been gaining popularity as a data analysis tool for quite a few years now. A number of data-oriented libraries are now in stable builds, meaning Stata and R users too will be able to leverage the sheer power, flexibility, and ease of use that Python provides, while not having to compromise on functionality that their legacy tools provide.
Python is known to be an effective object-oriented scripting language that is really easy to write, read, and maintain. It is an open source and free data analytics tool that was developed sometime during the 1980s by Guido van Rossum. Python is known to support structured, as well as, functional programming methods.
Python could be learned quite easily and is very much like PHP, Ruby, and the JavaScript. Python offers excellent machine learning libraries namely Theano, Scikitlearn, Keras, and Tensorflow. Another distinguishing feature of Python seems to be its ability to be assembled perfectly on any platform such as JSON, MongoDB database, or SQL server.
R Programming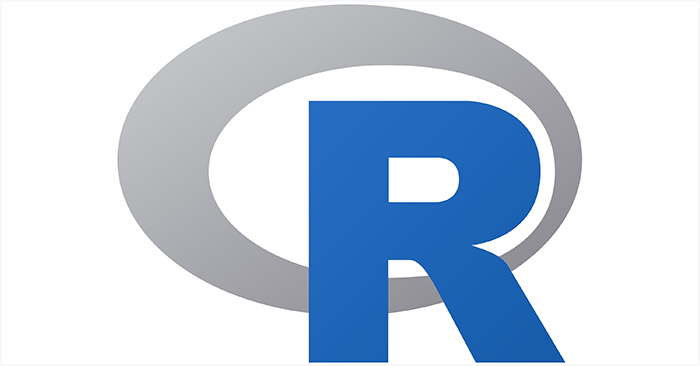 R Programming is supposed to be a premier analytics tool existing in the industry today and it is used widely for data modeling and statistics. It is capable of easily manipulating your data and presenting it in diverse ways. It is often considered better than SAS in terms of performance, the capacity of data, and even outcome. R Programming could be functional on a broad spectrum of platforms including MacOS, UNIX, and Windows. It boasts 11,556 packages and you are allowed to browse all those packages by categories. It is known to provide effective tools for automatically installing all packages according to the unique needs of the user concerned.
Excel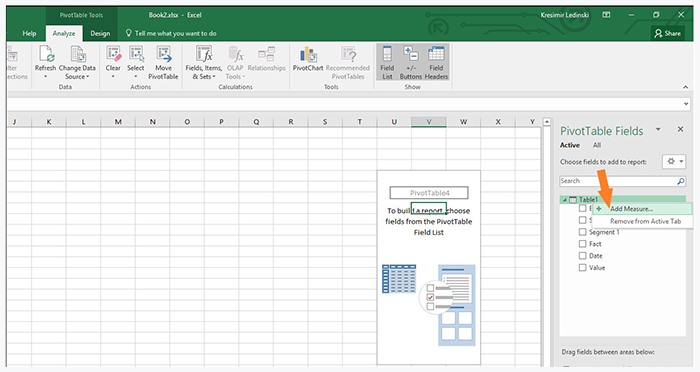 Excel is a popular, basic, and widely utilized data analytics tool that is critical to all industries. You could be a specialist in Tableau or an expert in SAS or R Programming; you would still be requiring Excel. It becomes necessary when analytics are necessary for your client's internal data. Excel provides the effective advance business analytics feature that would be assisting you in modeling capabilities that have prebuilt features such as automatic relationship detection, time grouping, and creating DAX measures.
Wolfram Alpha


Wolfram Alpha is regarded as one of the best data analytics tools and is actually an effective computational knowledge engine introduced by Stephen Wolfram. Thanks to Wolfram Alpha, you could be getting answers to all factual questions simply by computing the answer accurately from curated data that has been externally sourced rather than offering a list of web pages or documents. Wolfram Alpha provides business users with detailed answers to their technical searches and it further proves its competence in solving calculus problems. It provides business users with critical information, graphs, and charts and assists effectively in generating commodity information, topic overviews, and top-level pricing history.
Conclusion
Database analysis is an integral organizational function that is much more than just presenting figures and numbers to the management. Data analysis involves an in-depth approach to analyzing, recording, and dissecting corporate data and then coming up with findings in a simple and palatable format. As the workplace is increasingly becoming fast-paced and tech-driven, businesses must rely on effective data analytics tools to stay ahead of the competition.