Customer retention is often a big challenge to eCommerce business owners. Even when you've tried every conventional strategy to keep people coming back for more, sometimes it seems that you can't get enough of them to stick around.
Nevertheless, you can greatly improve customer retention by using data analytics to assess what can and should be improved, and retain customers by gaining a better grasp of their likes and dislikes. 
While any new customer is welcome, incentivizing previous customers to become frequent fliers allows you to both save money and maintain brand loyalty. Data-driven insights can help identify the reasons why consumers aren't returning and address any recurrent problems before they arise again. 
Below are some of the most prominent ways to use data to improve customer retention.
Do Proper Customer Segmentation
You can use data analytics to categorize individual buyers into distinct groups, i.e. segments, to determine how they typically interact with your brand and/or offer. Through this, eCommerce businesses can examine each subgroup and draw informed conclusions about their customer journeys, needs, and interests.
Start by segmenting customers according to their demographics, purchasing behaviors, search histories, and average purchase values. This kind of customer intelligence can help you understand which visitors generate the most income for your online store. 
Understanding the differences between customers can actually make or break your retention efforts, as the majority of customers will not respond well to generic messaging. Segmentation allows you to develop highly targeted communications that provide relevant offers for different kinds of people.
Another practical application of segmentation is tracking sales data for special or seasonal offers and promotions. Data can help you determine whether your coupon codes are redeemed more frequently in the morning, afternoon, or immediately following a targeted sales communication. 
The more you understand what your audience reacts to most effectively, the more you can concentrate on repeating successful techniques—and dropping unsuccessful ones.
Improve Your Website's UX and UI
The way your online store is set up relies heavily on its UX (user experience) and UI (user interface) settings. These settings together entail a set of activities and design preferences that ensure your customers have a smooth and error-free website experience.
Slow loading times, broken pages or links, and coding mistakes can easily turn away your store's visitors, as they lead to a poor customer experience with high bounce rates and short session lengths. As a result, search engines like Google will also penalize your online store with a bad ranking in search results.
Knowing where and how your store needs to be tweaked to provide the best possible online experience is key to retaining more customers. Data analytics can help you discover any bumps in the road that your visitors run into during their buying journey.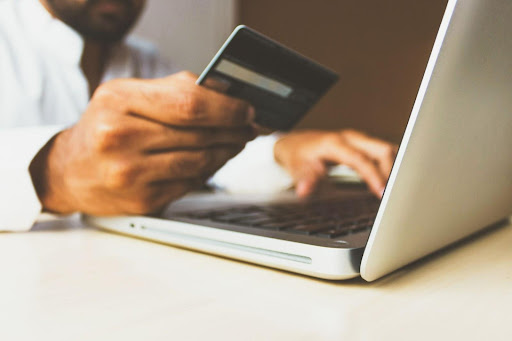 Another great method to include in your customer retention strategy is to use data analytics to identify your most loyal customers, and then find ways to reward them for their continued loyalty. 
You can understand who your frequently returning customers are based on their purchases, how (and how often) they interact with your content, and where they are in your sales funnel.
In fact, instead of a one-off reward, you can initiate a loyalty program that features different kinds of perks for frequent fliers due to their consistent support of your brand and products. A well-developed loyalty or rewards program will keep your most devoted followers coming back again and again, and potentially turn some of them into brand ambassadors.
Make Relevant Recommendations
Personalization is one of the greatest ways to retain customers, no matter your niche or type of business. Personalization involves making concerted efforts to get to know your customers better, including their interests and concerns, and tailoring your offer and messaging accordingly.
Personalization also entails displaying some personality and interacting with your customers on a friendlier level. Using data to determine their interests and then building on them shows them you listen to them and pay attention to what they want. 
As for concerns, e.g. if you run a business based on dropshipping, your customers may not be sure what that might mean for them and the quality of your work. To address this, you can include a 'what is dropshipping' section on your website or in emails to help them learn about your operations and why your brand can be trusted with their business.
Remember: personalizing your approach is all about making individual customers feel unique and heard. To promote customer retention, leverage personalized interactions, and links. Data analytics can help you find out more about each specific customer group to make that process much easier.
Follow Up With Inactive Customers

We've mentioned previously that you can utilize data about your customers to make more personalized and targeted recommendations. However, you can also use this information to identify, reach out to, and reactivate inactive customers.
Once identified, you can use insights about them to design targeted marketing efforts and reach out with a personalization strategy in mind.
Often, the most straightforward way to make use of inactive customer data is to send an email to people that fall under that category to bring them back into the loop on your current offer. To take it a step further, you can give them a discount code to incentivize their return and show them you care about their repeat business.
The greatest approach to retaining customers in the long term is to treat your relationship with them as more than simply transactional. Leveraging data to become more personal with them and stand out from your competition is a fantastic way of doing that. Ultimately, showing customers that you can provide them with what they want and keeping your promise should be the bottom line of any customer retention strategy.