WordPress is to a content writer what salt is to any food, indispensable! The market is growing like forest fire today, spreading into areas one couldn't expect a decade ago. The number of resources that are available today, both online and offline is huge and their expertise, commendable. There has been a lot of discussion and blogs about WordPress lately. This most certainly makes you and me believe in its power. However, for someone who has been writing for a long time now, WordPress is a comparatively new concept. It came in with the sudden digital surge and stayed. It started as a blogging website but over the time evolved into much more. Once you've decided to use this platform for blogging and installed WordPress already, you might wonder what comes next and what to do after installing WordPress.
As a writer or a content creator, we focus on writing and publishing it on a platform that allows it to be seen by the right crowd. You want to have a business website now that allows you to have a wider and global audience. A lot of people have been talking about how great WordPress is. The right kind of WordPress content and the best practices can help you grow faster than ever.
Here Are 13 Obvious Things to Do After Installing WordPress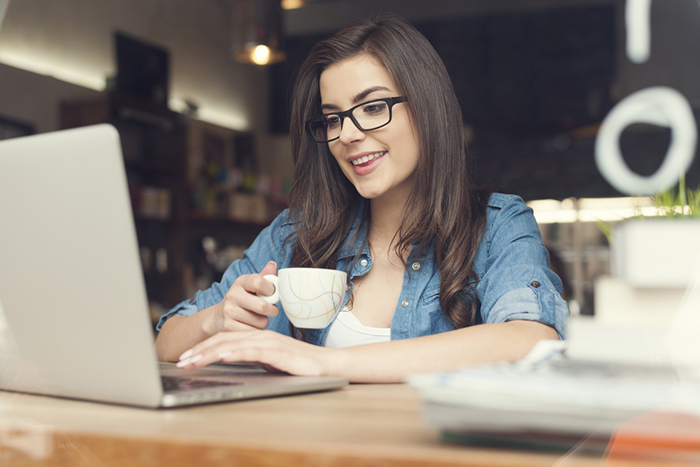 Ensure You Have a Contact Form
Every website needs a contact form that allows a reader to contact the website owner. WordPress doesn't provide a default contact form but WordPress Forms does. This will enable your reader to just fill in the form and quickly get in touch with you.
Edit Your Site Title, Tagline and Time Zone
It's wise to change the default site title and tagline, as per your specific requirements. You should definitely change your time zone to avoid confusion with your editors and readers. You can just go to the General page in settings and make the changes.
Set up WordPress Permalinks 
WordPress has a default permalink, which certainly looks ideal as a short link. However, it is not very friendly for search engines as it doesn't have any keywords you want to rank for. This is why you should go to the settings, permalink, select a post name and then save it. This is when your URLs are visible of search engines and make your keywords more prominent. This will gradually get you more traffic and traction on your blog posts.

Fix up Your WordPress SEO
Search Engine Optimization cannot be prioritized enough. This is what you can play around with to rank higher on search engines. There is a lot more that can be done to optimize it with WordPress SEO. You can install plugins that take care of the settings that matter in the market.
Put Google Analytics into Play
The world is run on data today, that means a lot of facts and numbers. You need to understand your readers better to be able to cater to them better. Google analytics gives you intel's that help you make smarter decisions to attract your readers. Everything from, where your reader is coming from to how long he spends on your page, is important to be noted.
Ensure You Have Installed Caching
It's a fast world and your readers are extremely busy individuals. When your page doesn't load fast, the reader moves on to the next best website. Generally, when the traffic is high on a website, the page's loading speed goes down. Caching helps by serving cached copies of your post instead of loading it each time. There are plugins that make caching a smaller concern for users by improving their page speed.

Make Sure You Have the Right Backups
You have put a lot of hard work into your blogs, with the research and writing efforts that went into it. Data loss is a real problem and back up is the only solution in case of an accident. Some hosting companies provide backups which can't be completely trusted. However, there are newer updates and plugins in the market that provide backup and restore WordPress from backup.
Check if Your Website Is Prone to Spamming
Spam comments can be a real threat to your website as they contain links to websites you don't appreciate. They are known to spread malware and can gradually hamper your rankings severely. WordPress allows you to moderate the comments that appear on your post. It gives you the chance to go through the comments before they appear and moderate them accordingly. Here are plugins available to do the same for you.
Set up Your Comments to Allow Readers to Communicate
Comments encourage your reads to communicate with you. It could be in terms of criticism, appreciation or a doubt. All forms of interactions show that your post is doing its job of igniting your readers.  All you have to do is go to settings and the discussions to make the changes. You can choose to enable comments and notifications etc.

Get Rid of All Your Default Content
All posts are supposed to be put under a category. WordPress uses the uncategorized category as its default category. This makes all your posts without categories go into the Uncategorized category. This is why it's important you create a new category which can be used as your default category instead.
Upload a Gravatar
It becomes extremely important for readers and editors to know the real person behind a blog draft. Gravatar is a platform that allows you to use the same picture across multiple platforms. All you have to do is use the same email address as the WordPress email address and login in into gravatar. Now you can use this profile picture across multiple websites.
Always Complete Your User Profile after Installing WordPress
Your profile tells a lot about you to your readers. This is why it's important to include a short bio about self and also provide your website link. WordPress makes use of your username along with your blogs and the comments you make. This makes it important for you to have a relatable name in the first place.


Set Up a Theme for Your WordPress Website
After installing WordPress you will definitely want to give it a unique look. No worries as WordPress offers a vast range of premium WordPress themes for its users to select from. Each of these themes comes with its own sets of features and customizations. However, there are certain settings that remain the same/ common in every theme. You can choose a specific theme depending on your preferences, like that of where you want your navigation menu etc.
The market requirements and the reader needs keep changing every so often. As a writer or content creator, all we can do is, keep the learning process continuous.