Looking for ways to convert WPBakery to Elementor page builder on your site/pages? Do you want to do it easily and safely for your content, design & SEO? In this article we will write about 2 most commonly used ways to migrate your site from WPBakery (also known as Visual Composer) to Elementor.
Why'd one convert WPBakery site to Elementor?
First of all, let's highlight the main reasons why one would want to switch a WPBakery based site to Elementor.
1. Price. Even a free version of Elementor has plenty of useful features and functionality, while WPBakery is a premium plugin. Moreover, WPBakery has 250+ paid addons that add even more costs to your site development.
2. User Experience. Elementor made a significant step towards improving user experience. They've created a visual editor that shows users the changes immediately.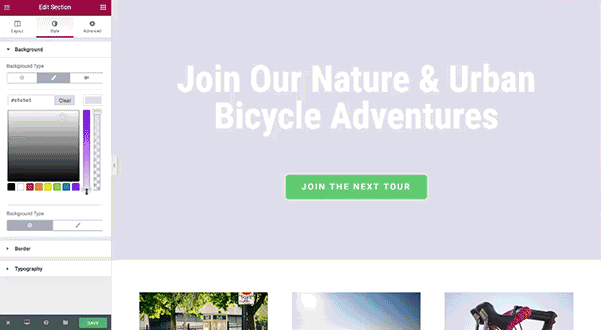 Also, they've added Undo / Redo functionality which is totally absent in premium WPBakery. If you ever created any site, you probably know how it is important nowadays.
3. Customization depth. We have been creating WordPress Themes for 7+ years now. When we switched from Visual Composer to Free Elementor we didn't find any problems in building any layouts. Vise versa, the new tool box completely untied the hands of our designers and developers.

4. Developer friendly. Not only can the developers easier transform PSD designs to WordPress Themes, but they also can create their own shortcodes, blocks and sections and save them as templates for future usage.
Steps to Migrate WPBakery site to Elementor
Ok, let's consider the situation when you have a WordPress site built on the WPBakery (or Visual Composer) based theme. You have some pages and posts with this builder. Now you want to migrate WPBakery to Elementor.
Please note! There are no 1-click solutions or apps that can help you switch easily without manual actions.
1) Download & Install Elementor from the official WordPress site. As of March 2020 the site will not crush if you have both plugins activated.
2) Create a test page with Elementor and add several standard shortcodes on the page. Make sure the theme you are using doesn't conflict with Elementor and its elements. If you notice any issues, fix your theme js/css.
3) Disable WPBakery and use ShortCode cleaner to sweep out the shortcodes created by this builder.
4) User Elementor's editor to rebuild the Header & Footer of your site.
5) Rebuild your pages with Elementor.
6) Re-save your posts with Elementor.
7) Go through your site and make the final touch ups.
Order a Custom WPBakery Theme conversion to Elementor
As it was mentioned before there is no easy way to convert your WPBakery or Visual Composer site to Elementor. They use different tag classes, attributes and styling. Therefore, what works for VC will not work for Elementor and vice versa. Hence, you need to take the above mentioned steps to get the job done.In case you want to outsource the migration, consider the service of ThemeREX Studio called Convert WPBakery website to Elementor.

This service includes:
1. Adding compatibility with Elementor to your WordPress Theme.
2. Creating your site header and footer in Elementor.
3. Rebuilding all pages and posts of your theme in Elementor.
Currently they offer 2 options: 
– you can convert an entire WordPress Theme from ThemeREX Portfolio. The current price is $699. You can find this service here.
– choose only those pages you want to keep. In this case you can request your custom quote here.
Also, in cases when you already have your site and want to move it to another Theme (for example Elementor Based Theme) you can order an outstanding service: Move website to a new Theme.