WooCommerce vs Shopify: Which eCommerce Platform to Choose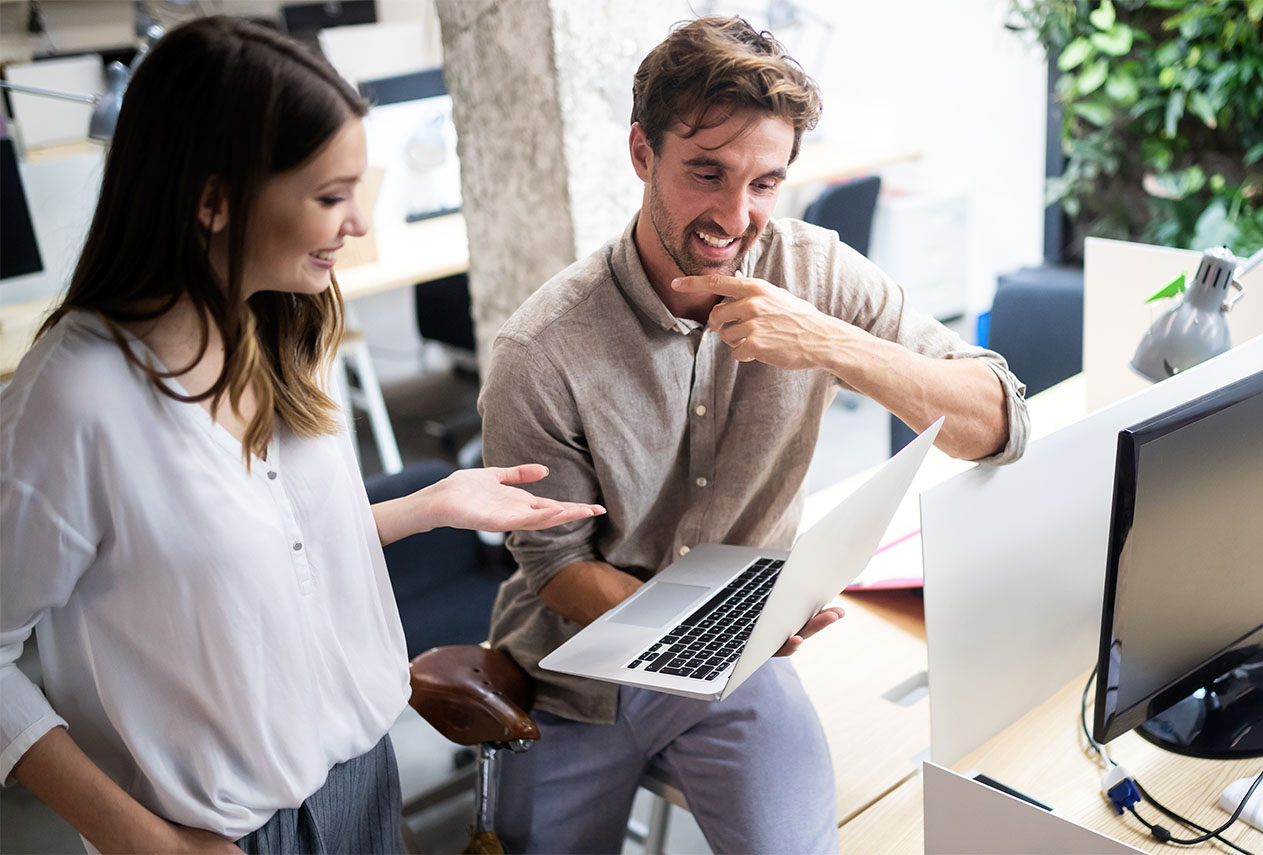 Online shopping is a continually growing trend and it's one of the most popular online activities worldwide. Many businesses have switched from traditional business models and jumped into the world of online sales.
If you've decided to move your business from brick-and-mortar to eCommerce and build our own online shop, you might have wondered how to get started. Luckily there are plenty of eCommerce platforms out there to choose from.
WooCommerce and Shopify are two of the most popular eCommerce solutions. Both platforms have their strengths and weaknesses.
In a nutshell, Shopify is easier to use. You can build your online shop quickly, but the platform is less flexible and less customizable.
WooCommerce offers countless possibilities but has a learning curve or requires hiring a WordPress agency to build your online shop.
When you choose your eCommerce platform, you need to consider your business's needs and resources so you can make the right decision.
In this article, we aim to shed light on both the platform's features and help you make the right decision for your online shop.
WooCommerce: What Do You Need to Know?
When talking about WooCommerce we need to mention that it is the go-to WordPress plugin for online trading. WordPress is an open-source platform and the most popular CMS. As such, it provides countless business possibilities. With WordPress, you can build any kind of website, including a solid online shop. 
WooCommerce is not an eCommerce platform but a WordPress plugin you can install on your WordPress website. This means you need to run your website on WordPress if you want to build your online shop with WooCommerce. 
When installing the plugin, it adds features that are necessary to run your online store including shopping cart, product pages, inventory management and more. 
WordPress with WooCommerce is an excellent solution for building massive online shops because you can customize your shop according to your needs: 
You can create your theme or choose from hundreds of WordPress themes. 

You can customize by adding WordPress plugins. There are plugins especially built for WooCommerce. 

Add custom code 
Shopify: What Do You Need to Know?
If you are launching your new online shop or you need a turnkey solution, Shopify might be a perfect fit. One of Shopify's strengths is that it is intuitive and user-friendly, making it easier to get up your online shop quickly. You don't need coding skills nor do you have to hire a professional. 
Shopify is not an open-source platform like WooCommerce, but it offers a variety of features that caters to a range of needs. It allows business owners to sell all sorts of products, including physical items and services.

The cool thing is that if you have a brick-and-mortar shop, you can integrate it into your Shopify store because they have Point-Of-Sale devices. 
In terms of design and themes, you can choose among various options in their Shopify Theme Store. For further customization, you can try out different apps from their Shopify app store.
How to Launch Your Online Shop With WooCommerce?
Setting up WooCommerce is not exactly a piece of cake but is not as difficult as it seems. You need to follow a few steps: 
Buy a hosting service 

Installing WordPress

Installing and configuring WooCommerce plugin

Choosing a WooCommerce theme

Setting details, such as payment options, tax calculations, etc. 
Keep in mind that once you set up everything, you will be able to build a powerful WooCommerce shop and start selling your products or services. 
How to Launch Your Online Shop With Shopify?
Unlike WooCommerce where you deal with purchasing hosting, installations and previous WordPress experience, with Shopify all you need to do is: 
Create an account in the Shopify platform. 

Select and purchase a domain, or if you have an existing domain name, you can sync it. 
For WooCommerce, you need to set up all the payment getaways and details. Shopify has its own payment gateway, which means you can start selling your products or services directly without any additional implementation required. 
How Much Does WooCommerce Cost?
It isn't easy to declare how you are going to pay for an online shop on WooCommerce because it depends on the size of the online shop you want to build. 
If you need to hire a developer or agency to help you with the project, consider it for your budget. However, there are a few costs we can outline here: 
Hosting 

Your domain 

Payment gateway

Premium theme (not required, you can go with the free themes on

WordPress repository

. 

The same applies to the plugins. You can install the ones from

WordPress.org

or pay for premium. 
In addition to the hosting expenses, if your website is on WordPress, you have that expense too. 
Keep in mind WordPress themes and plugins are a one-time payment while many Shopify apps require a monthly subscription.  Here is a short guide for you on how to migrate from Shopify to WooCommerce.
How Much Does Shopify Cost?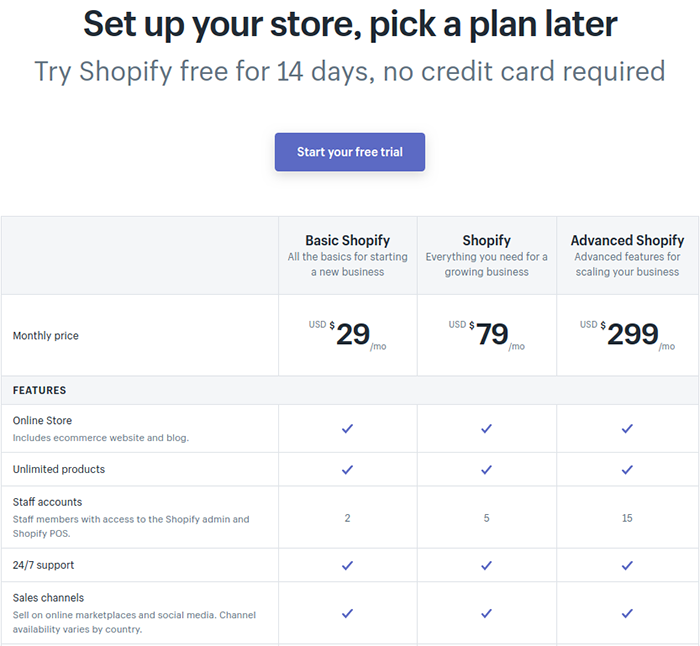 With Shopify, there are different plans available on their website where you can choose between the listed features: 
Basic Shopify for starting a new business costs $29 per month

Shopify for a growing company is $79 per month

Advanced Shopify for scaling your business requires $299 per month

Apps – many of them require monthly subscription although there are free options 
For WooCommerce we talked about hosting. With Shopify, needn't deal with it, because you register on their platform and receive the services according to the plan you've chosen. When you purchase a Shopify plan, the hosting is included. 
What Payment Methods You Can Use With WooCommerce?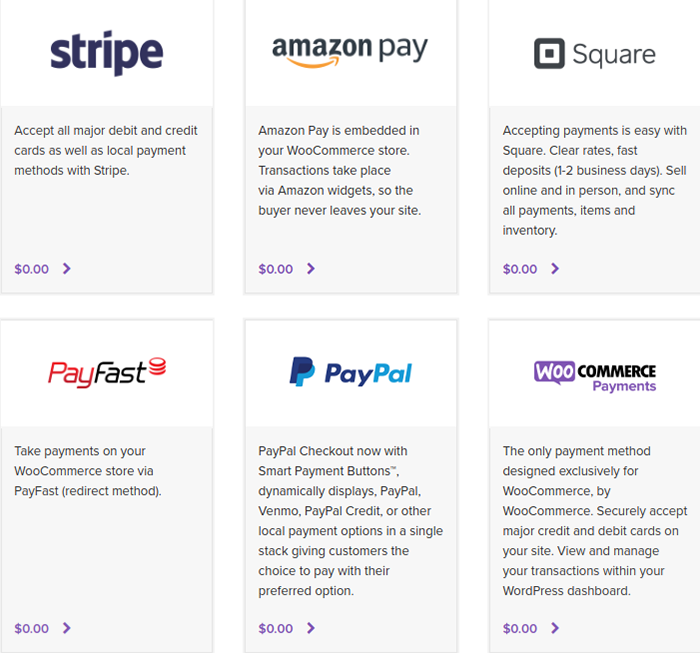 What is an online shop without a proper payment gateway? Providing different payment options for your customers is essential. 
With WooCommerce you have a wide range of possibilities for your payment gateway – you can choose from more than 100 options. 
WooCommerce supports the most popular payment gateways options: 
Stripe 

PayPal 

Amazon Pay 

Square 

Payfast 

WooCommerce payments designed by WooCommerce. 
What Payment Methods You Can Use With Shopify?
We've discussed earlier in this article, Shopify has its own payment gateway, which doesn't require any additional configuration from your side. 
However, if you want to use another payment gateway, Shopify supports also: 
Is WooCommerce Good for SEO?
Search engine optimization is crucial for your online shop if you want to rank first in search engine results. 
WordPress is one of the best CMS and it's pretty good for your search engine optimization. SEO Consultant Liam Ridings says that If you want to run a blog with your online shop, you are in the right place, as WordPress is one of the best blogging platforms around.
It requires efforts from your site to create content with specific keywords and make your website competitive in search results. 
How will WordPress help your WooCommerce shop with SEO? 
It allows you to create attractive website's permalinks.

You can easily manage the metadata.

It's easy to optimize your images. 

It loads fast 

You can optimize for mobile.

You can add an SEO plugin.
You shouldn't have problems with the metadata when using Shopify. You need to add detailed product descriptions and optimize your home page copy with relevant keywords. 
You should be okay with Shopify as the platform has a reputation for clean code and natural linking structures, which are important for your rankings. 
Shopify optimizes their platform for speed, so you can be sure your website will load fast. 
In terms of SEO there is only one downside of Shopify. If you want to run a blog, you need to host it on a third-party platform like WordPress, for instance.
Can You Build a Multilingual Shop With WooCommerce?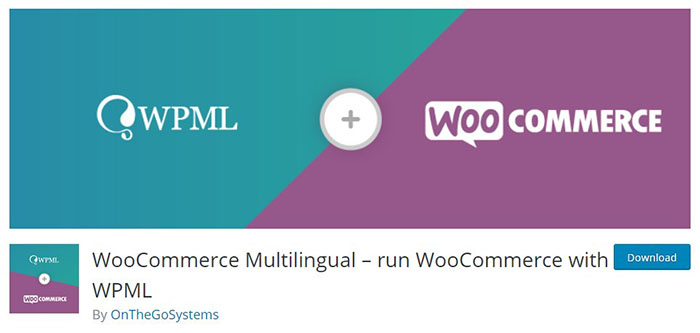 Thanks to the WPML plugin, you can build a multilingual online shop. With the plugin, you will be able to translate all your products, their description and any additional information. 
The plugin has various features some of them are: 
Keeping the same language through the checkout process

Sends emails to the clients in their language 

Enable running your store with multiple currencies
Can You Build a Multilingual Shop With Shopify?
Similar to the WordPress WPML plugin, Shopify offers its alternative app called Langify. The app provides multiple languages and currency options for your store and the checkout page. 
 What else does the app offer: 
Automatic language detection

Customizable language switcher

Support for all kind of languages
Does WooCommerce Offer Support?
WooCommerce doesn't have any official customer support, as Shopify does. However, this doesn't mean there is no support at all and no solutions to your problems. Since WooCommerce is a WordPress plugin, you are backed by the active WordPress community. 
Since WooCommerce is open-source, you can receive the developers' support in case you run into any issues. 
There are also plenty of forums where you can ask questions and have access to tutorials or step-by-step guides. 
Does Shopify Offer Support?
We can say Shopify aims to be an all-in-one solution. Therefore the platform has a customer service team dedicated to handling the requests via phone, email or chat. 
Shopify contains different solutions with the most common problems.  
To help you grow eCommerce sales with any of the two platforms, let's wrap up by listing the main advantages of both platforms. 
WooCommerce: 
More freedom in terms of customization 

Huge repository of WordPress plugins and themes 

You can build a powerful online shop 

A self-hosted solution which means you decide where to store your data

You have the control of your data so that you can dig in your database

Amazing WordPress community
Shopify: 
You can build an eCommerce store without any coding or installation 

It's user-friendly and straightforward; you can launch your shop right away

You don't need to hire a developer

Shopify community of users 

Customer support 24/7 

You don't need to think about hosting or installations 
When deciding which one to choose, just think of your business needs. The answer will guide you towards the right solution. 
For the Updates
Exploring ideas at the intersection of design, code, and technology. Subscribe to our newsletter and always be aware of all the latest updates.