Why Secure Information Exchange is Important for Government Agencies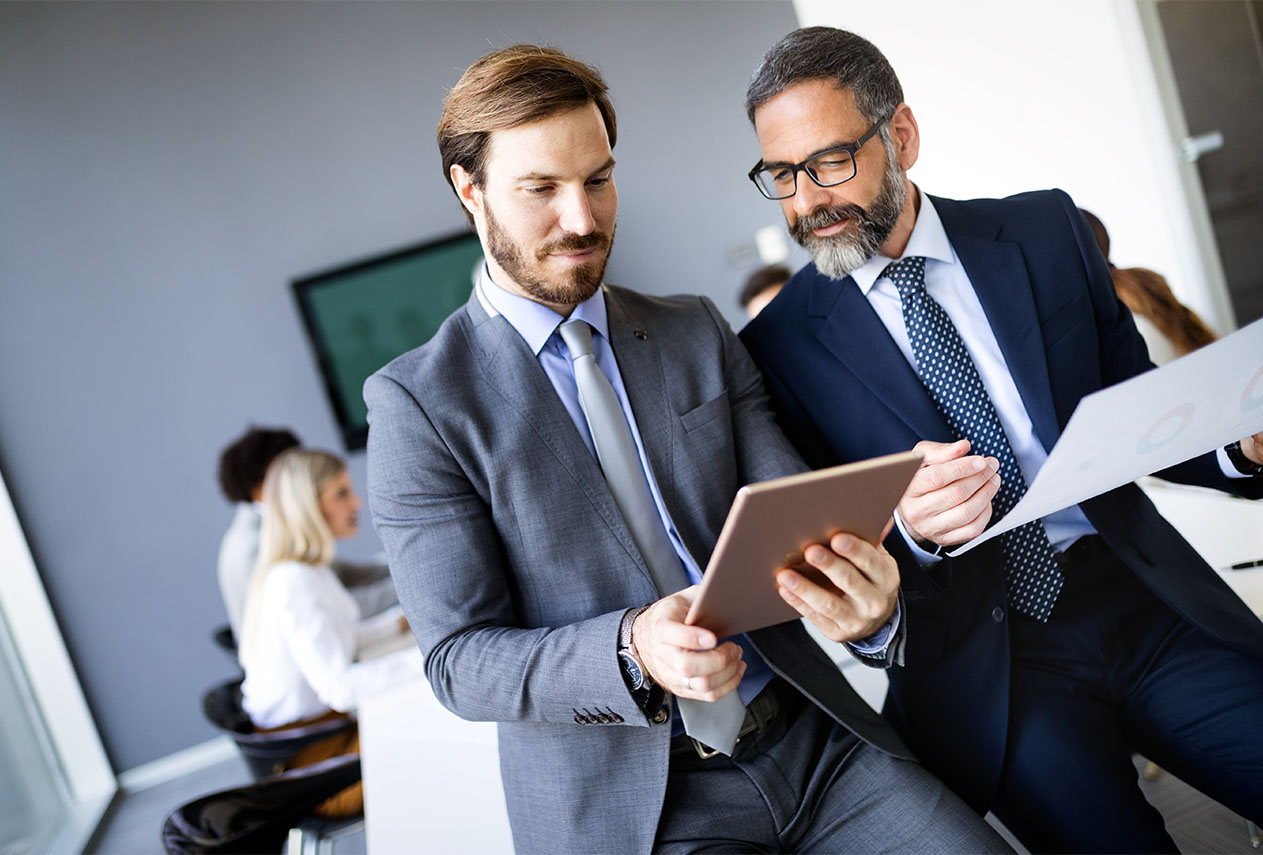 Did you know all the government apps and websites are audited by cyber experts  from time to time?
Security firewalls, regular audits, cyber security mock drills, and crisis management plan – the government agencies and cyber experts do it all. And yet one government website is hacked every single day. Needless to say why these news make headlines:
If hackers can breach government apps or websites, think of what they can do to a public messaging app. Public messaging platforms like Whatsapp, Facebook, Telegram though secure to some extent, don't take all the measures a security-conscious organisation needs.
For secure information exchange, government agencies require a more robust, encrypted, and compliant chat solution that has all the standard security firewalls. 
In this blog post, we'll dive deep on why government agencies need a secure chat app for information exchange.
Why Government Agencies Need a Secure Chat App for Information Sharing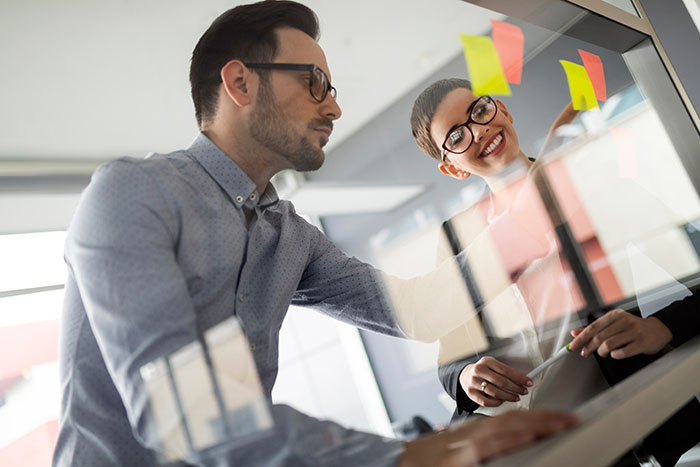 As the saying goes, the best offense is a good defense. This holds especially true for the online communications, where threat to security breaches are always on-point. 
Given how intruders and attackers have advanced in their hacking skills, security-minded organisations like government agencies must always prioritize security over anything else. Such organisations are a great risk of data theft since the sensitive messages can be used against the company, the ministry, and in the worst case scenario, the whole country. 
The simplest answer to 'Why Government Agencies Need a Secure Chat app for Information Sharing' would be safety and compliance. Since government agencies are privy to mission critical workloads and sensitive data, they are always a prime target of hackers. Thus they need to protect the critical information shared in their department. 
But that's not all. There's a secure, encrypted chat app that has many potential benefits that makes them more compliant and secure than public messaging apps. So let's take a look at why government agencies need a secure chat app for Information Sharing:
To interact on an encrypted server 
When messages are encrypted, no one can intercept or monitor the conversations. Hence, the sender and the receiver get all the privacy they need. Thus, the encrypted chat apps protect sensitive information from the prying eyes of anyone who's trying to monitor a user's activities
To ensure secure file sharing 
Compliance-minded government teams need a secure platform for sharing private files so the data remains encrypted both at rest and when in transit. That means team members and officials can share important, sensitive information, without the risk of data theft, regulatory noncompliance, or security breaches. 
To Keep Communication Complaint 
While it's easy for government employees to use public messaging apps for work, it comes with a high risk. Use of such apps is violation of public records and federal rules and could lead to lawsuits against the department. Using a secure chat app, allows the department to stay compliant to public-data safety regulations. 
To Monitor Unauthorised behavior 
A secure chat app with supervision feature allows the admins to monitor conversation and keep an eye on any kind of unauthorised behavior. The continuous security monitoring of team members, employees, or any external vendor for malicious or unauthorized behavior helps the admin take action within time, and hence avoid any potential loss.
To restrict individual access
A secure chat app with admin control features enables the admins to restrict individual access. This means the admin gets to decide features, contacts, and actions that can be accessed or taken by individual members. Limited access to contacts and sensitive data, restricted calls, time and location, and similar controls allows the agency to protect data even from internal team members. 
Hence, to be prepared against cybercrimes, government agencies must only rely on secure office chat apps. Internal messaging apps or office chat apps that provide fully encrypted chat (both in transit and at rest encryption), eliminate the threat of messages falling into the wrong hands or data being intercepted in transit. Government agencies need a secure chat platform.
Communicate Securely with Troop Messenger
Troop Messenger is the workplace chat app that helps security-conscious, regulatated,  organizations meet their compliance needs. It is so secure that influential military teams and government agencies are using it as a safeguard to national security.
As a secure internal messaging app, Troop Messenger has established identity as one of the most flexible office chat capabilities across all OS and devices. With this chat app, government organisations and agencies get to increase their efficiency, agility, and security – by working under an extremely secure environment and offering the following benefits from security point of view:
What makes Troop Messenger a perfect app for secure chat is the users are the boss of their data. They choose where to keep what. In other words, customers decide if they want to opt for cloud delivery or self-host on your own server. 
Teams on Troop can keep all chat history and communication records at their own account without any eavesdropping. They have the right to access any data at any point of time because it's located in their own server.
With Troop Messenger, you get the benefit of interacting with your team members in a highly-secure environment. Since the app can be "air-gapped" in a client's private network, there's an additional level of firewall to enhance security standards. 
End-to-End Chat encryption of chats
Checking another box for best security standards, Troop Messenger also has the features to encrypt your chats end-to-end. The E2E encryption allows only chat participants to decrypt and read message content. Moreover, chat data is encrypted both in transit and at rest. 
Additional Levels of security
With Troop Messenger, you get an additional level of security to further strengthen your privacy and sensitive data access. The app offers three-level enterprise grade security with features such as finger-print, passcode, and user credentials.
Want to have a private chat with one of your team members, without worrying about data getting stored on the server or information trespass? Take a look at Troop Messenger's Burnout feature – where you get to chat with your preferred contact, in a confidential chat window, that expires after a stipulated time (set by you). The best part? Your chat will never be stored on any server. 
Troop Messenger for Government Collaboration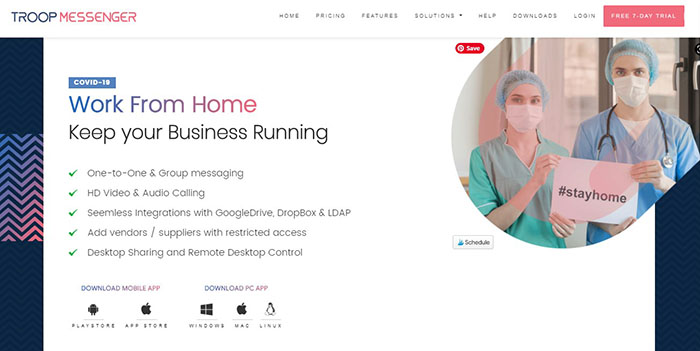 Apart from the security benefits, Troop Messenger offers state-of-the art communication features that are pivotal to successful collaboration, productivity, and more. Take a look how Troop Messenger improves a government agencies collaboration:
Inter-departmental communication
At its best, Troop Messenger offers state-of-the art communication across all departments. Through unlimited groups (for each department), teams can collaborate and communicate in an E2E encrypted work-space. For better efficiency and transparency, team members can connect with officials and department head at every level 
Collaborate via Video Conferences, Live Chats, Calls
At Troop Messenger, you also come across Chat APIs that can be integrated by government agencies or teams to chat with people of their province. Live Chats, Video Conferencing, remote desktop screen sharing, audio messages, and calling – teams can communicate through either of these channels to share concerns and feedback.
Attuned for all emergencies
Team members on Troop also have the option to react, respond, and take action promptly in case of a sudden outbreaks. On TM , they can do this by creating a shared workspace and exchanging ideas and information to understand the priorities that need to be attended first. 
International Collaboration 
TM has no geographical limitations. Communicate and collaborate with counterparts across governments for real-time decision making and governance.
Security is pivotal for any government agency. Considering the quantity of sensitive data that is exchanged between such teams, a secure platform for information sharing is essential. 
Gone are the days when government enterprises relied on basic emailing or texting. These old-age solutions are not apt in terms of both security and productivity. 
The organisations today require a more robust approach to security firewalls during information sharing and file exchange. In addition to security concerns, a secure chat app is also essential for ensuring best data sharing practices between entities within an organisation.
Confidentiality is one of the most important factors for effective governance and secure information exchange across the teams. Troop Messenger comprehends governments' necessity for secure chat apps where seamless sharing of official matters can be done by the policy makers and implementing authorities.
For the Updates
Exploring ideas at the intersection of design, code, and technology. Subscribe to our newsletter and always be aware of all the latest updates.