The mobiles or the smartphones have arrived in a big way. In fact, mobile devices are now changing the way business works. Millions of users are using these devices and as a result, many companies are trying to develop mobile apps based on their specific businesses. So, there is a tremendous growth and scope in mobile app development.
The days of visiting the website for daily activities are over. With the help of apps, we can simply do all these activities by downloading these apps on mobile devices.
The mobile apps took over in almost every category such as gaming, entertainment, fashion, news, social networking, etc. Most of the population spend their time on mobile devices. This means, with a good mobile app, you can reach the wider audience and generate more leads for your business. Here are top reasons why mobile apps are important for your business.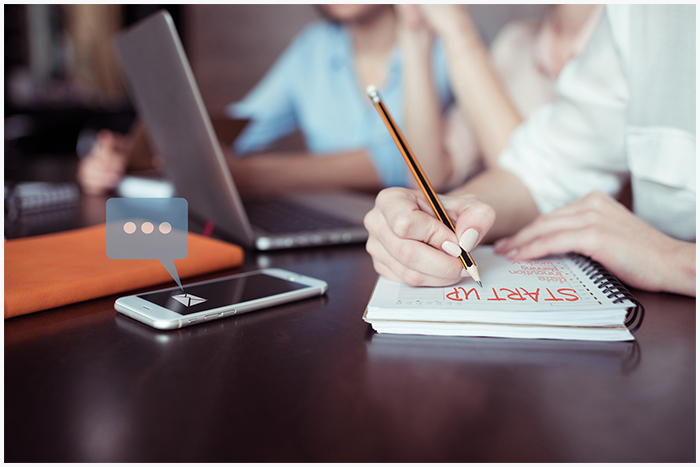 Direct marketing channel
When an app is launched, it can serve many functions. Apps can provide customers with information, news, messengers, search features, booking features, prices, etc. The most important benefits of having a mobile app are that you can provide all the necessary information to your customers. For example, you can send news about special promotions and sales instantly with the help of an app. Whenever you need, you can use push notifications for directly reminding customers about your brand or services. Do your research on your target audience, chose the right platform, and you will be able to take your marketing to the next level of success.
Increase accessibility & visibility
Apps play a significant role in your business expansion by increasing customer's reachability to your business. It offers greater exposure on different mobile devices at a given time. As a business owner, you can send various discount/offer push notifications to your user anytime. Sending a notification will encourage a customer to visit your particular app, look for available deals and results in a purchase. Customers do not prefer the companies that are slow to adopt the digital way of shopping. They always give priority to the apps that can be easily accessed on the Google play stores. The brands who do not get a mobile app created for themselves face difficulty in the race of the marketing.

Build a stronger brand image
One of the most crucial things that the mobile app offers is awareness and communication with your brand. Without a mobile app or other technical capabilities, you might appear outdated in terms of the latest trends and technologies. And, this can impact your performance and the future aspects of your brand. Your app should be beautiful and well-designed. Find a way to get your customers involved in your app regularly. The more easily you can interact with your target audience, the sooner they will be likely to buy your product. Sharing option is available with mobile apps these days where users can share communication with their friends. Mobile apps bring your brand name to new heights of success.
Build customer loyalty
Another reason why it is beneficial to invest in the mobile app is customer loyalty. This can be achieved by constantly reminding your clients about your existence and about the kind of services and product you sell. The mobile apps are more likely to build a base of loyal customers as compared to a company that depends solely on advertising. This is why, most of the advertising formats start to annoy users and customers, therefore they are less effective to build customer loyalty. Mobile apps are the form of advertising that engages customers until they are used to such engagement. Do research and rethink your marketing and ad strategy. A mobile app makes a trustful and sincere loyalty to your business and your clients.

Better customer experience
An app is created in such a way that users can easily operate desired functions without any complexity. Stunning and fully functional apps will guide you where exactly to go and what to do and provide much more personalized experience. The best user experience includes more positive reviews, more brand loyalists, increase followers on social media and most importantly repeat customers. If we will compare with a website, apps are easy to navigate and simplify.
Increase your website traffic
For example, Google Play and Apple App Store receive millions of hits every day. The properly optimized app can attract more downloads and get highly-targeted traffic to your website.  
There is an art to app store optimization. Choose and place the right keywords at the right frequency is the key to get more visibility and potential exposure for your business. So, apps help boost your website traffic by reaching a wide audience.   
Boost Profits
Customer satisfaction is directly equal to sales. Increase in customer satisfaction will increase your profits. Globally, mobile app revenue is increasing year by year. This leads to increased revenue due to the huge amount of purchasing power or by utilizing advertisements within your app. More and more consumers are looking to purchasing products through an app. Ultimately, mobile apps can generate huge revenues & profits to for your business.

Conclusion
The above-mentioned reasons that explain why mobile apps are important for businesses expansion. You only need to take the most prominent aspects into consideration. A mobile app will also help you in securing a strong brand presence in any business industry. That is why more and more entrepreneurs and digital marketers are developing their own mobile apps.