This guide will show you how to display blog posts using ThemeREX Blogger shortcode anywhere on your website. ThemeREX Blogger is a custom shortcode available in the themes built with ThemeREX Framework. 
It's a great tool to display blog posts as it offers lots of options. The shortcode can pull data from regular blog posts, as well as custom post types and pages. You can also narrow down the selection by specifying a post category, tag, or post ID. Depending on the theme, one can choose the desired layout among the available styles. 
In order to find an ID of a specific post or page, open it up in the admin panel, and in the URL address locate the part where it says "post=xx". The "xx" would be the number of your post. Please check this screenshot: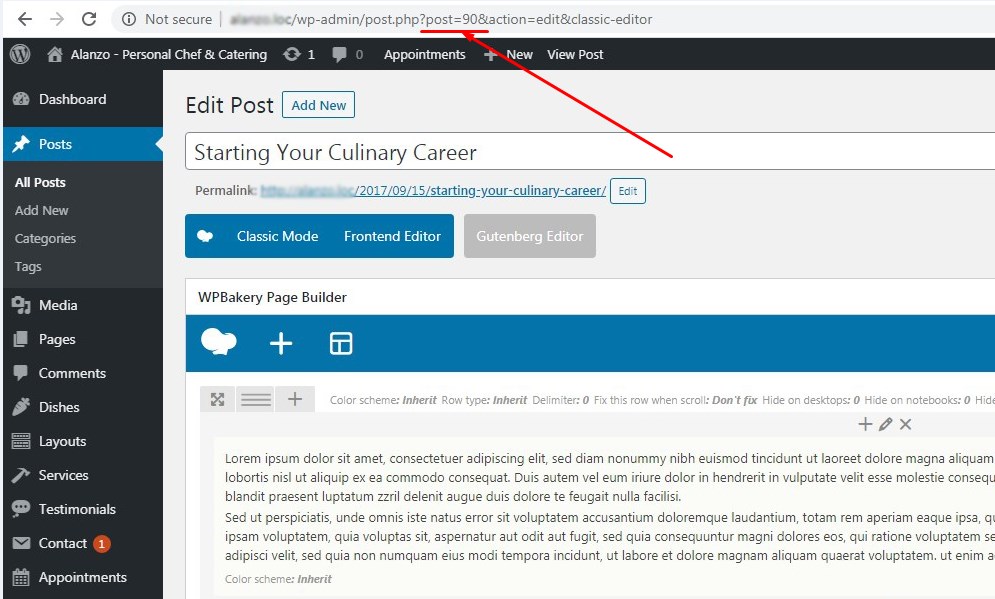 E.g., on the image above, the post ID is 90.
How to add Blogger shortcode
Blogger shortcode is available under the ThemeREX tab, when adding a new WPBakery page builder element.

For the themes built with Elementor editor, Blogger shortcode can be found under ThemeREX addons Elements tab: 

You may also check this video tutorial for detailed instructions on how to use Blogger shortcode.