The Top 3 eCommerce Sites of 2020 and What You Can Learn from Them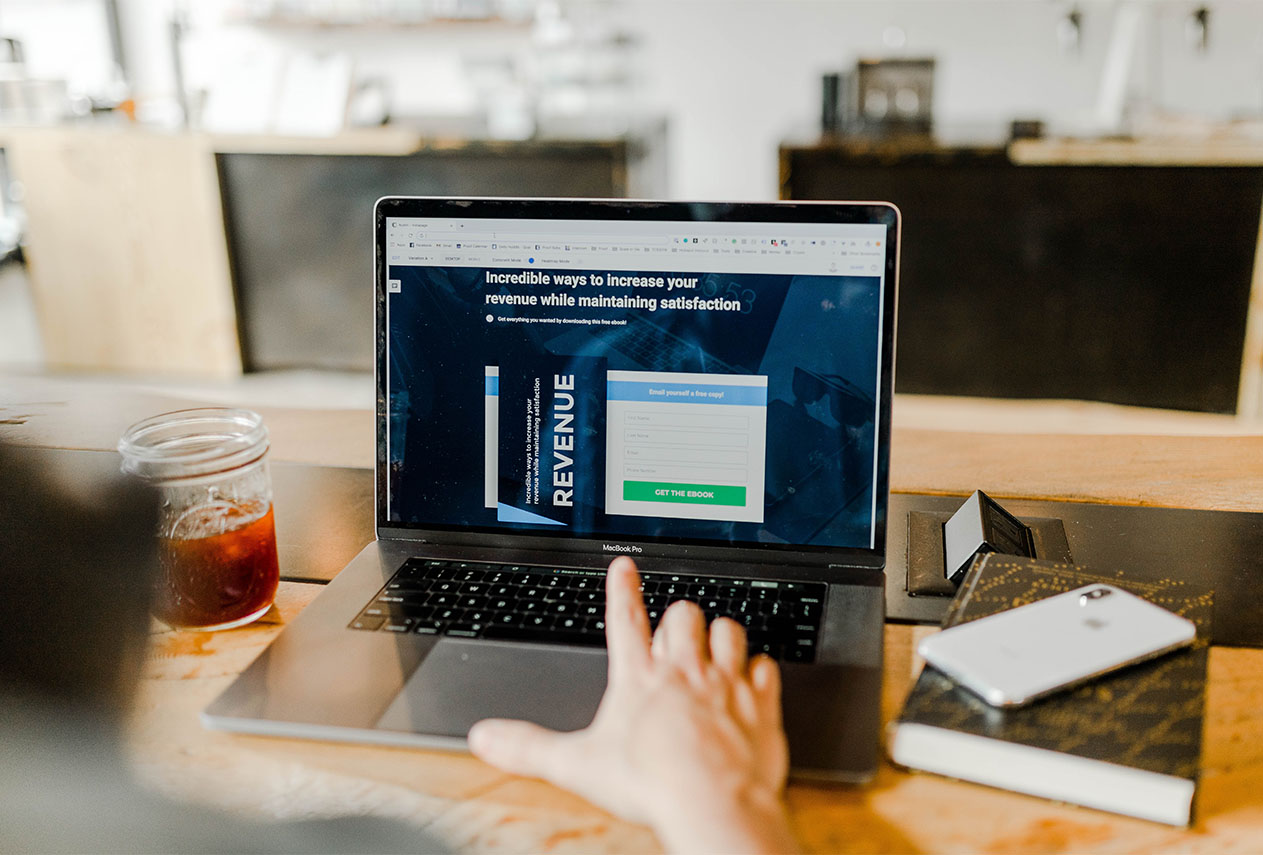 As we are moving towards a more technical age, everything is becoming more digital, whether it be the way we socialize or the way we used to shop. Digital shops are speedily replacing the physical shops, and the importance that retailers give to the digital shop is undeniable. In this digital age, it is more than essential to have an online shop to support a local shop, particularly if it is a retail-based shop. 
It might seem atypical and most repeated advice to have an online shop or website for your local shop, but the point here is to make that shop responsive for users. Since the users most populate mobile devices, the website needs to be optimized for mobile. The website should meet modern needs and organized intuitively enhancing the user experience. 
Great eCommerce sites are developed with the best practices in design and development helps boost your online sales. When it comes to website optimization and best e-commerce websites worldwide, there are some websites that cannot be overlooked. 
Statista reported that Amazon, Walmart, and Apple.com are the largest revenue maker in the online sector and thus listed as the largest eCommerce retailers. Let's discuss some of the key features that make them the most popular eCommerce website and what we can learn from them.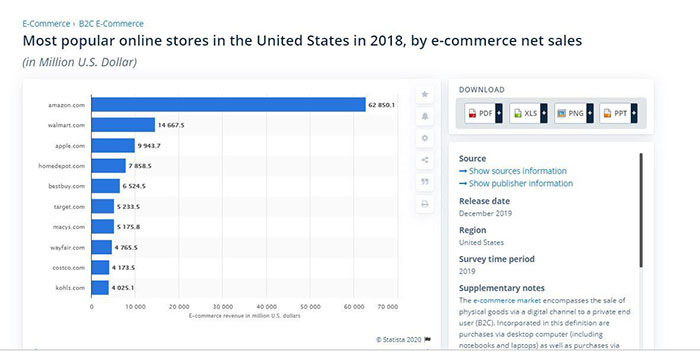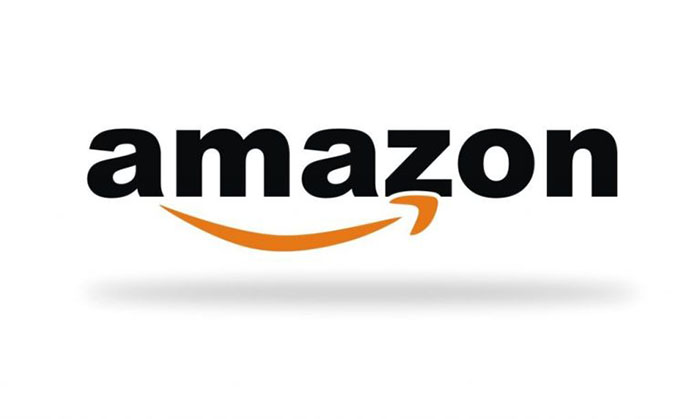 Amazon might not be the best one in terms of design, but it has something that ranked it as one of the top eCommerce sites. When we go to the website, there are a lot of ads on the product page, the design is a little cluttered, and the overall website can be distracting for consumers who visit to get a particular product for them.
But, the winning point is that Amazon has a vast range of products. It offers customers great deals, loyalty options, easy checkout, and delivery options. The website is loaded with almost every product you might need, and this makes the website an irreplaceable one. Amazon is meeting clients' requirements in numerous ways; detailed product reviews, in-depth product descriptions, and conformation emails for every order are what a shopper needs at the end of the day. 
A client might compromise on the design of the website that has an excellent reputation in the market and as long as it fulfills what they need. This is what took the website's revenue of around 62850 million US dollars. The leading website thus teaches us a lesson that what matters the most for shoppers is high-value products that are available easily to them.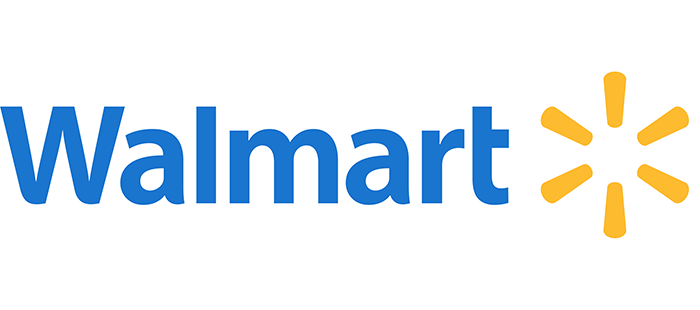 The second most revenue-generating website is Walmart.com. this supermarket has become a mark of global recognition in a very short time and thus today taken as an eCommerce destination for all. Walmart started to boost its eCommerce store in 2014 in order to make an online presence. 
Walmart then updated its logo to a better version reflecting the improvement in all of its eCommerce sectors. We witnessed a better website with consistency in all of its shopping platforms. The shopping experience from a mobile, tablet, and desktop, is flawless, and everything from searching the product to checkout is intuitive and simple. 
If we take a look at Walmart's success, we will come to know that their amazing mobile phone user experience gained support from google, and that helped it ranked better as a mobile-friendly website.  Moreover, the mobile experience of the website is a prominent reason why this eCommerce platform achieved success. From search bar to cart, and checkout to the easy clicking feature of the website makes the shopping experience amazing. 
Moreover, people are not even bothered by a higher price tag on the product sold online. They are willing to pay a higher price for an increased level of convenience they get from shopping online. And ultimately, investing in optimization of a website and overall design proves to be a big payoff.
This teaches us that a mobile-optimized website is no longer good if it doesn't validate that the mobile phone experience has the same experience as the desktop versions.
Apple is one of the best product-oriented eCommerce sites. It is known for its exceptional design and minute detailing. The care that Apple does for its consumers is incomparable. Apple doesn't only provide an amazing user experience in their smartphones and watches but to every aspect of their website. Their efficient design and product aesthetics are reflected in the way they represent their minimalistic website. This contributes more than we think in brand loyalty and idealism. 
The design of Apple's website has consistency in it. clean grids, minimal design, and simple UX enhance the user experience, and all of these features are established in their website interface. 
Apple has brand consistency, whether it be their products or their website design. And, this pays them off so well. Brand loyalty and an easy user experience reduce bounce rates that eventually increase sales.
The design of the Apple website has so much to teach. Apple design guidelines are really effective, and if you employ those guidelines in your product, you can avail of a great benefit from that. It delivers a strong user experience and increases brand loyalty.
eCommerce sites need to be intuitive. The users want to get the product easily and effortlessly. And thus, every design decision should be founded on the end goal of user satisfaction. Users' satisfaction is something that contributes a lot to an eCommerce website's success. As we learned in the case of the three above mention eCommerce stores, they provide the utmost user satisfaction and are highly customer-oriented. 
The design of the website should be optimized for both desktop and mobile users. Consistency is crucial in all of the brand's shopping platforms. Moreover, a retailer website needs to have done demographic research and make use of those on the website. A simple and minimal website design combined with efficient service and easy UX multiplies the profits to an amazing point.
For the Updates
Exploring ideas at the intersection of design, code, and technology. Subscribe to our newsletter and always be aware of all the latest updates.