The Importance of Website Design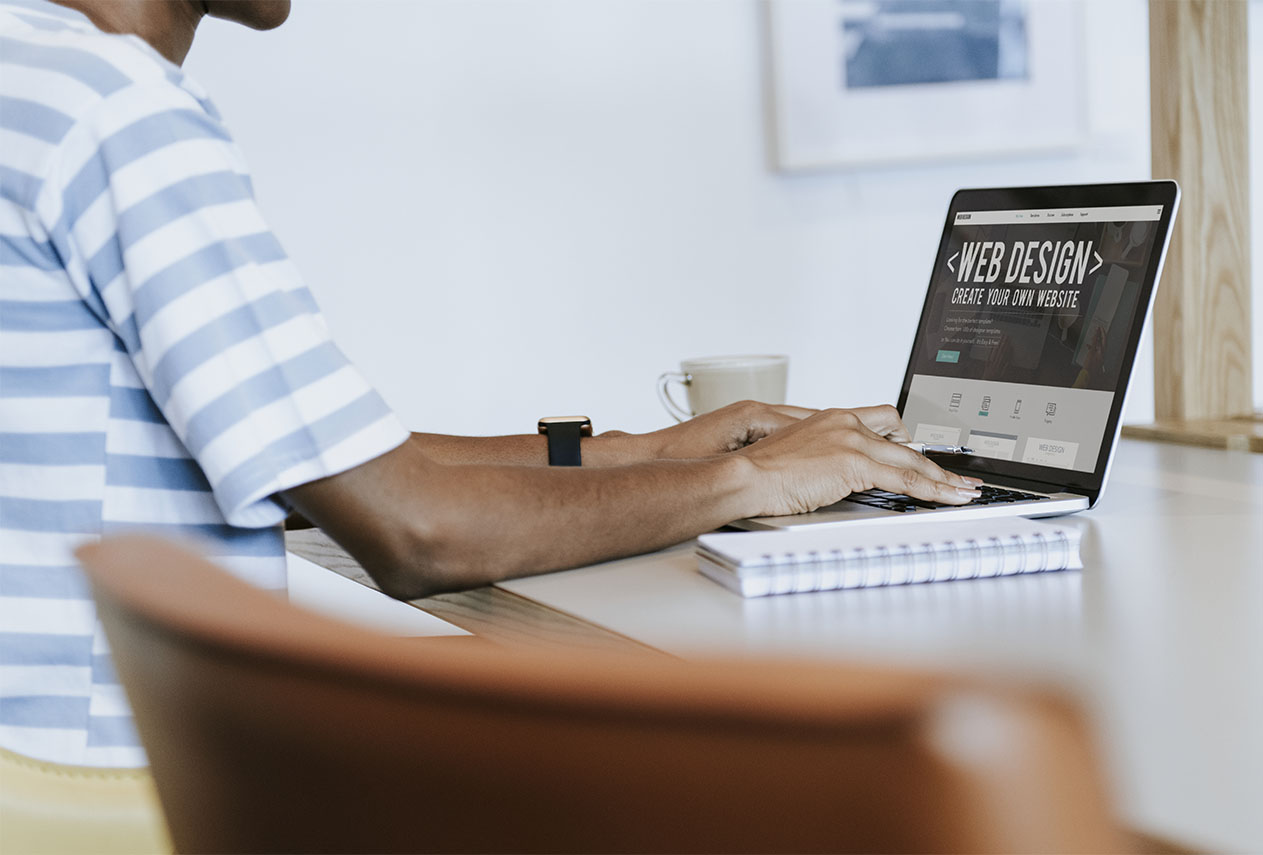 Website design is about more than simply making a site look beautiful. It involves curating an aesthetic that is engaging, reflects brand identity, is structured for sales conversions, is easy to use, and is SEO optimized. While assuming a website is nothing more than a functional tool to allow for digital sales is completely understandable, neglecting to consider the impact a site's design can have on sales and marketing is likely to seriously impede the future growth of your business. The list below outlines just some of the ways that a website can impact business success.
In today's digital age it is likely that the first interaction a new potential customer will have with your brand is with your website. Both the way that a website looks, and its ability to offer the user a clear value proposition will have a big impact on how long the user stays on the site. In fact, studies have found that visitors usually leave a web page within 10-20 seconds if they are unable to identify a clear value proposition; sites that are able to illustrate this message within 10 seconds stand the best chance of retaining users' attention.
Website design and brand identity are relevant both to new visitors to a website and to returning customers. A website will impact how a brand is perceived, for example, a clunky, hard to use, outdated set up will more than likely drive users to a competitor's site. This will also affect a customer's perceptions of how trustworthy your website, and by extension, your brand is. However, the impact does not always need to be negative. Websites designed to reflect the brand's identity are able to quickly unite with the target audience through carefully chosen images, color schemes, and layouts.
It Is Crucial for Search Engine Optimization

The way a website is built will have a huge impact on the potential success of any search engine optimization campaigns. This is due to the fact that in order for search engines to be able to store your site in their database, which is necessary to gain future high rankings, the search engine must first be able to crawl and index the site. It can be very difficult to build a website using code that is search engine friendly, which is why many people choose to use services like a good Web design company – Digital Silk, which builds beautiful, high-performing websites. 
While having search engine friendly coded websites is vital for success with search engine optimization, it is not the only way in which website design can impact this area. For example, the way that a website performs across a variety of different devices will have an effect, as will the loading speeds of your site, since Google knows that the average user is likely to leave a webpage that takes more than 3 seconds to load.
Keeping Up with the Competition

Unfortunately, in today's digital climate, having a well-designed website is no longer a way of standing out from the competition, but it is a necessity to stay on par with business rivals. Since your competitors are more than likely to already be utilizing web design it is necessary you do the same to make sure you don't lose leads to them. 
For the Updates
Exploring ideas at the intersection of design, code, and technology. Subscribe to our newsletter and always be aware of all the latest updates.