The Best 40+ Web Tools & Services In The World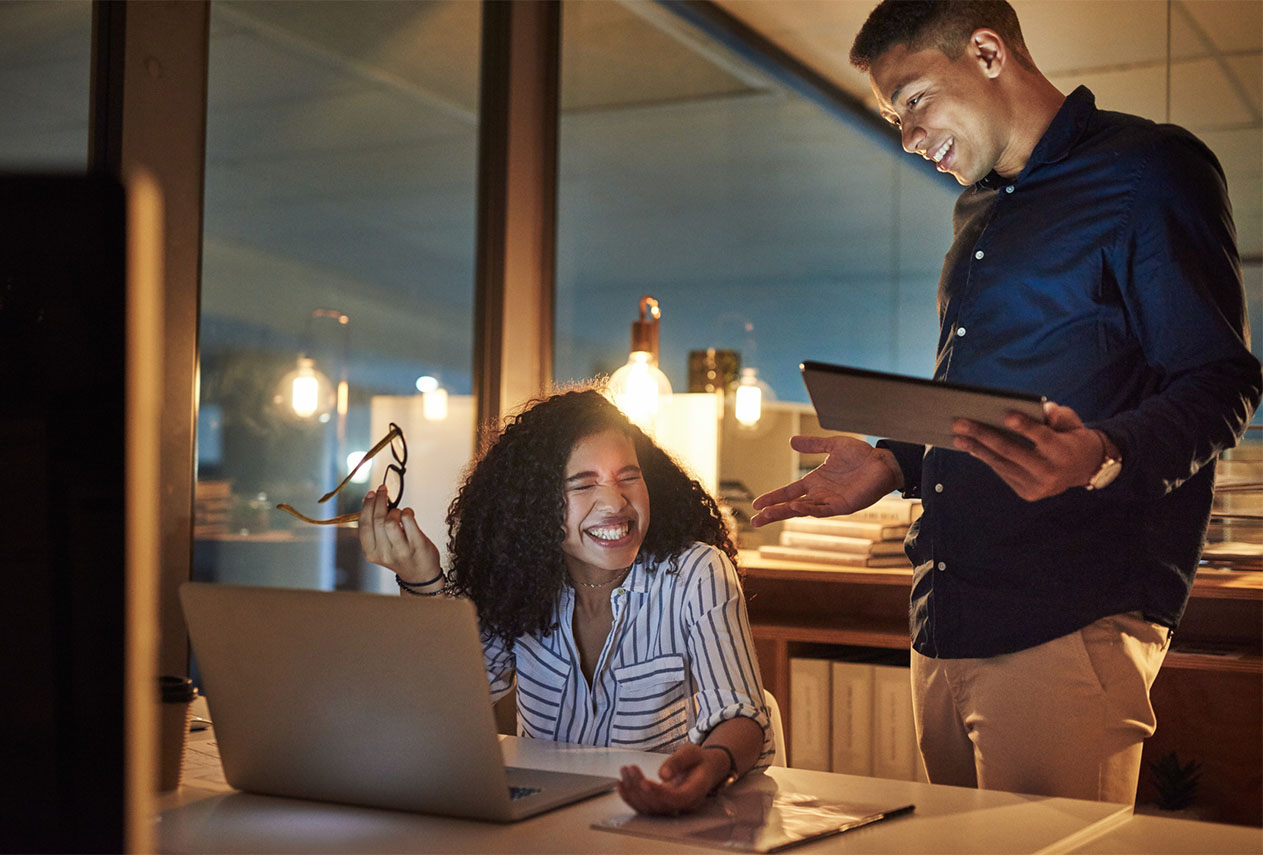 Which are the best 40+ web tools and services in the world? We built the list for you in this article, considering the following aspects: how easy are to use, what they offer vs what you get, support, technology, design, and interface.
We reviewed all kind of different web tools and services: a remote collaboration tool, the most complete service for WordPress, website builders, WordPress themes, invoicing, SEO plugins, and much more.
Let's start with Taskade, you will fall in love with this real-time task management tool.
Taskade– Real-time Task Management Tool
Each day, more and more people and companies start to work remotely. This makes sense, a lot actually, as in this way, companies can work with absolutely the best people in the world, not the best people from their headquarters for example. This is the secret that many companies are not telling the media, some of their best employees are far away, in a Starbucks, not in their office.
Jobs, employees, freelancers, hiring companies, and everybody else is changing rapidly. Elon Musk said that he is looking to hire talented people, even without high school. Today it matters only what you know and what you can do, not the papers you have and which many times prove nothing.
How can remote people and teams work together so great? They all use Taskade, an all-in-one collaboration tool that works both real-time and asynchronous.
It works on all devices and systems – Web, iOS, Android, Chrome, Firefox, PC, and Mac, and it is super simple to use. Taskade has a minimalist design, a quick interface, and everything is where it supposes to be, like Apple products.
With Taskade, you can simply build your own workspace from scratch, or use a template (that you can fully edit if you want) for each of your projects. You can create unlimited workspaces, which is a very cool feature.
On each workspace you can invite people to work with you, or you can work alone. You can have audio and video calls, you can share documents, and more. PS: You can do everything you need and dream, all in one place.
Taskade is free to use while Taskade PRO which is literally the most complete collaboration tool package on the market is only $7 per month.
Start using Taskade today, you will be amaze how cool and simple to use it is.
Just how some website builders have ready-made templates that can remove coding barriers for non-developers, Privacy makes online financial security accessible to everyone. With credit card fraud and data breaches on the rise, here's a pro tip: a virtual card service such as Privacy offers an easy way for consumers to protect their finances. No additional plug-ins needed.
Privacy virtual cards offer several advantages:
With Privacy, users can set maximum charge limits. Block merchants from automatically rebilling you without jumping through customer service hoops.
Should you fall victim to a data breach, just close the compromised virtual card without affecting your actual bank account, current subscriptions, or even credit score.
As another layer of security, a Privacy virtual card automatically locks to the first merchant it's been used to transact with. If that merchant is breached, your card details will not work with other vendors.
By building layers of protection from data breaches and profiters of personal information, virtual cards keep your online presence safe.
Get started for free. Lock down and protect your money with Privacy.
WhatFontIs – The Best Font Finder Tool
How can you identify a font that you like?
It is super simple with WhatFontIs – the best font finder tool.
Take a picture of the font, upload it to WhatFontIs, write down the characters (automated task for registered users), and right after the powerful artificial intelligence software will search through over 600k indexed fonts, both free and paid (it is the only system that can make it).
In 60 seconds or less from the moment you uploaded the picture, you will find out the following information: the name of the font you searched, the price (free or paid and how much does it cost), and where to get it from.
WhatFontIs will also show you over 60 free and paid font alternatives, giving tons of options.
Use WhatFontIs to find any font from any picture. Don't forget that is totally free.
Looking for a complete, powerful, and easy to customize WordPress theme? Total Theme is a super popular template that comes loaded with over 40 pixel-perfect demos (you can install theme with 1-click), with 80+ builder modules, with 500+ styling options, and much more.
In the same price you get also 4 premium WordPress plugins that will greatly help you to create awesome websites: Visual Page Builder, Templatera, Slider Revolution, LayerSlider. You can build your next websites from scratch or you can simply edit one of the included templates. Any way you choose to go, it is simple and it doesn't take you more than a few minutes.
Use Total Theme for your websites.
Our websites have hundreds and thousands of broken links. Who has time to carefully check all of them? It would take many hours to take a detailed look.
With Dr.Link Check, you can do that and much more, automatically, by only pressing a button.
Write down your website URL and click Start Check. It is very simple to use and you will get a detailed report.
Bonsai Contracts for Design & Developers
If you are a freelancer, it is impossible not to know about Bonsai – the most complete package of tools dedicated 100% to freelancers.
With Bonsai you will create more while working less, Bonsai helping you every moment to be efficient in all parts of your work: creating invoices and proposals, generating web design contracts, manage customers, and much more.
Start using Bonsai.
Mobirise is a free website builder that you can use with 0 experience and 0 coding skills, to create professional websites.
Everybody loves Mobirise because it is super simple to use and because it is loaded with everything you need: 2,500 awesome website templates, sliders, galleries, forms, popups, icons, eCommerce and Shopping Cart, and much more.
Create your websites with Mobirise, you will love the high-level of quality that this web tool offers.
Affordable Design to Code Web Development Service
Goodie is used with great success by lots of people in two ways.
For designers, it is a reliable web development partner that is always delivering on time. The level of quality is outstanding and it is very easy to work with them.
Business owners are working with Goodie for creating simple 1-10 page and WordPress websites, email templates, and more.
MailMunch is the fastest growing landing page platform on the web that you can use to quickly build high-converting landing pages in minutes, without having coding skills or previous experience.
MailMunch has included beautiful email and landing page templates, a drag-and-drop builder, and a clean and intuitive interface.
Increase your conversions by up to 400% with MailMunch.
Unlayer is the most powerful email template builder on the market that you can easily embed on your website, helping your audience create high-converting and engaging emails and landing pages.
Unlayer is a complete package, having everything you need: a drag-and-drop builder, tons of beautiful templates, a clean interface, and much more.
Imagely provides the very best WordPress themes and plugins on the market for the Photography niche. You will get included the famous NextGEN Gallery plugin that is used by millions of people with great success.
Using Imagely you will have a professional website where you can display stunning galleries, sell images like an expert.
Zapier Mastery Learn How to Automate Your Business to Create More Free Time
These days we are talking about home automation, about robots, about autonomous software, and also about business automation.
Zapier Mastery is a full course that all of you can get, for business automation. You can easily save tons of time by learning how to use automation from an expert engineer.
The course is very well structured and easy to follow, you don't need any prior experience or skills.
Learn how to automate your business to create more free time.
WordPress Photography Themes
Photocrati is an epic, hugely popular WordPress theme for photographers and visual artists. Enjoy 60+ starting designs, fully responsive displays, built-in galleries, ecommerce, blogging, SEO, and limitless customization possibilities all in one seamless package.
Now you can even use the automatic print fulfillment. Have print orders automatically printed and shipped to customers with no extra work through White House Custom Colour, a leading professional lab in the United States.
The #1 WordPress Knowledge Base Theme
KnowAll is the leading knowledge base theme for WordPress, looking great and having tons of features that your audience will love.
Let your website visitors and customers quickly find answers to their questions, without getting in touch with your support staff.You can sell more without hire more support staff.
8b is a super simple to use website builder that is loaded with over 250 gorgeous templates, with a drag-and-drop builder, a clean and modern interface that is very intuitive, and much more.
Use 8b to create online stores, blogs, and all other kind of websites.
Create your website now.
Real Estate WordPress Themes
Marketables – A Resource Market
Marketables will help you get awesome marketing materials – landing pages, email templates, banners, and covers. All these products have a top-level of quality, and are being built for high conversions.
If you create your own landing pages and materials, start using Marketables to find the customers.
Sign up and become a part of Marketables!
stepFORM is a fresh freemium service for building forms, quizzes, and various online surveys. No programming skills needed. The whole process becomes seamless and takes a few minutes. The platform has so many features that it lets you accept instant payments, grow your SEO parameters, get and send email notifications, connect Google Analytics and so on. Suits any website builder or CMS system.
The process of WordPress to Wix website migration frequently becomes a challenge for users, who don't have the single notion of all the steps and stages it involves. This is where professional help of WordPressToWix.PRO becomes necessary and important. The team of professionals, who have distinguished themselves in the WordPress to Wix website development, guarantees 100% individual approach to each project along with hassle-free website migration procedure. 
uSocial is a freemium service for building Like and Share buttons for a website. Plus, it provides Social Lockerto hide the desired content and give access to it after a certain period or after performing a certain action. All the buttons are PC- and mobile-friendly and can be installed on any website builder or CMS system. Go to uSocial and enjoy the final result.
Topper – All-in-One Elementor Blog & News Magazine WordPress Theme
Using Topper WordPress theme, you get an all-inclusive set of features and layout elements that are ready to be applied to any topic-specific web project of yours. The theme lets you choose from free and paid plans. If offers a selection of topic-specific skins, which you may feel free to import on your site. Is that only one skin that you need or several skins for different web projects?
Pick the plan that meets your needs and do not pay for the features that you do not need. You may feel free to modify the theme's pages and ready-made layouts in the drag-and-drop mode using the full compatibility with Elementor.
uCoz is a reliable website builder for over 1 million websites that are powered by it. The company is time-tested — successfully working since 2005. In addition to the core features such as templates, code editor, or direct FTP import, uCoz also provides multiple solutions to your mundane administrator's needs — such as hosting or a library of various website creation assets. It is great for both beginners and professionals.
InvoiceBerry is the right invoicing software, if you are a small or medium company, or a freelancer looking for a simplified invoice and expense tracking platform.
Use InvoiceBerry for sending fully customized invoices, for tracking expenses, to create reports, manage clients, track payments, and more.
Sign up for free, no credit card required.
uCalc is a freemium platform for building professional-looking calculators and forms. The editor is well-thought-out, even a child can handle it. With uCalc, your customers will be able to not only calculate the total price of the desired products/services but also pay via this tool. Plus, you can connect the calculator with CRM systems such as amoCRM and Bitrix24. Explore all the features today.
Helion - Personal Creative Portfolio WordPress Theme + Store
Helion WordPress theme represents an impressive combination of style and functionality. A fully responsive layout of the theme provides for an impressive showcase of your data on all devices and screen sizes. The theme is perfectly suited to be used for a blog, online portfolio or eCommerce site.
There are 11+ creative demos featured in the theme's pack. You may pick any of them to use as a foundation for your website. The theme features quick and easy installation. Editing the theme's pages won't cause you any difficulty thanks to the full compatibility with Elementor. 
When it comes to professional Wix to WordPress migration, the use of niche services will become handy. Wix2WP.Pro is that very platform that can help make your transition easy, safe and risk-free.
The service was created with the needs of non-techies in mind, who have the intention to switch from one platform to another. It employs web design experts, who are knowledgeable enough to help you go through the process with almost no effort and time investment. 
uLanding is a full-fledged service for building a landing page. It's super easy to handle because of the wide range of ready-to-use templates and intuitive drag-and-drop technology. No need for splashing on a webmaster! No need for you to get a developer diploma! Even a child can handle it. Plus, you can use built-in analytics to check the effectiveness of your website. Check it out!
Moderated Chat for Live Q&A and Web Events
The process of website development is challenging and responsible at a time. This frequently triggers the need to browse several website builder reviews to find the system that comes up to your web design needs and goals most. This is where MMThomasBlog.com will be of great help. The website delivers useful info on the best website builders, their reviews and comparisons as well as general website development issues.
Gutentype – A Trendy Gutenberg WordPress Theme
Are you looking for the best WordPress theme that's fully compatible with the Gutenberg page builder, use Gutentype WordPress theme for this purpose. This is a fresh and clean web design that's suited for niche blogs, online portfolios, cryptocurrency, business or any other kind of a topic-specific web resource. The theme is fully based on the Gutenberg page builder and supports full compatibility with all blocks, styles, and short codes of the latter.
The theme provides you with the ease of modification of any CSS element using Yellow Pencil Front-End Style Editor. 
The need to move from static HTML to dynamic WordPress may be caused by a variety of reasons. No matter what these reasons are, you won't go without a trusted and professional service like HTMLtoWordPress.PRO, especially if you are not a web design expert.
The platform has several years of niche expertise and it can boast dozens of successfully transferred websites. This is the best proof of its credibility and trustworthiness.
Shella – Ultimate Shopify Store
Shella is a premium Shopify theme that you can use for your fashion store.
The theme is gorgeous, being the best in the market for fashion stores. It comes loaded with over 99 pre-designed pages that you can quickly edit, and with lots of builder elements made specifically for this niche.
Check Shella.
Customify – The Most Customizable WordPress Theme
Looking for the most customizable WordPress theme on the market? Customify will help you create unlimited 100% customized websites for your projects, being the best in the niche.
Customify is free to use, while being packed with everything its competition plus much more.
We created this article as we found how difficult it is to find the right web tools and services. We want only the solutions that are the most effective.
This remote collaboration tool is an all-in-one solution that replaces Asana, Trello, Google Docs, and Slack. And it is free. Can you believe it? You knew about it? Try it now and say thank you after that.
And this is only one example. As you saw in the article, there are awesome web tools and services in this article.
For the Updates
Exploring ideas at the intersection of design, code, and technology. Subscribe to our newsletter and always be aware of all the latest updates.