Shasta – WordPress Theme for Lifestyle Bloggers: Detailed Review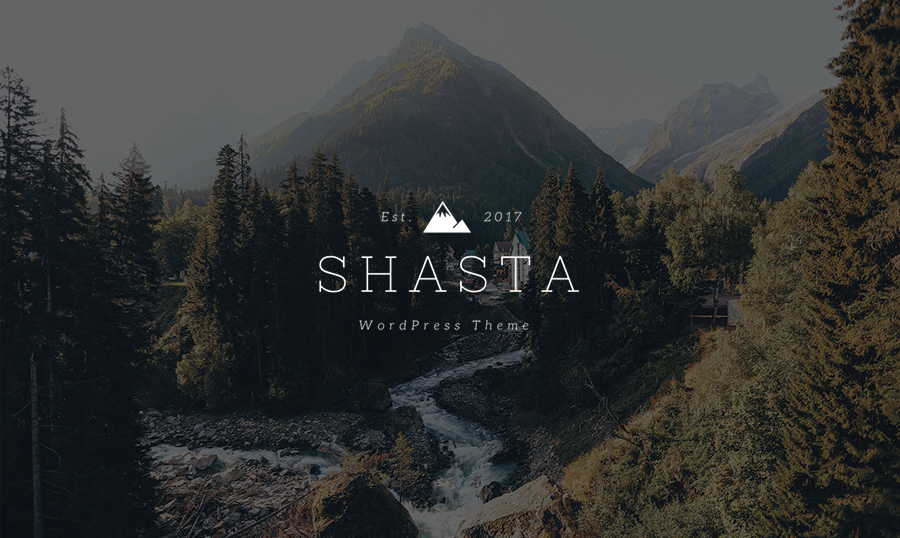 Becoming a blogger is not so easy and it's not just about content. Yeah, of course, content is a key component to your blog's success, but make no mistake: the appearance of your blog is a thing that should not be neglected on any level.
Today we're going to review a template that may become a new theme of your blog. However, it depends on your blog topic, because this one has been crafted for the lifestyle blogs specifically and has all the functionality needed for the digital nomads.
Hop in, we'll be more than happy to give you a short tour and show you what's what.
In case you are worried if Shasta WordPress theme will meet your fancy taste, you should note that this theme goes with 4 frontpage layouts.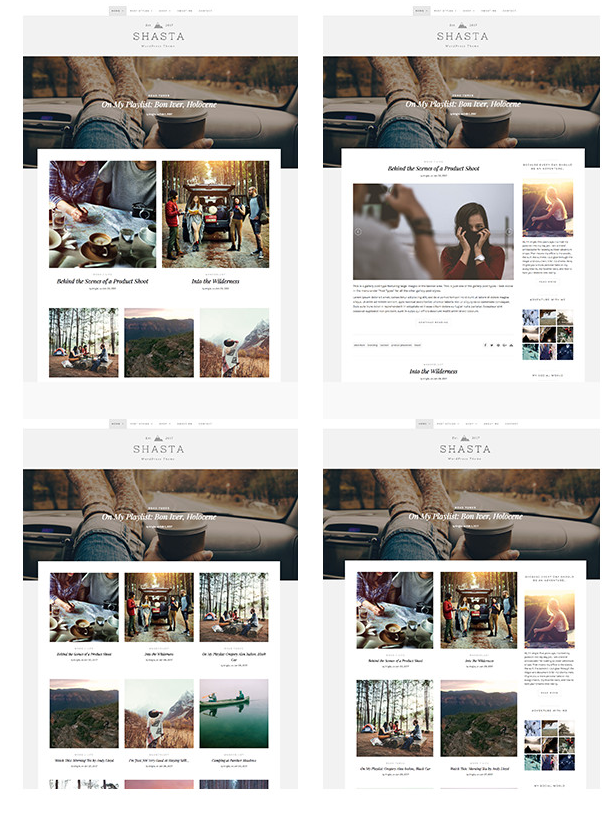 4 Homepage Layouts
Let's face it, we are all looking for something unusual and try to present our content in the most unique and exclusive way. Yeah, it's not a multipurpose theme, so you will not see 10 skins or more here, but having 4 variations of your homepage comes handy when you want to get a customizable theme with a taste of design freedom and a possibility to experiment.
I have mentioned the content and the way everyone wants to present it, right? But homepage is not the only place that can surprise your website user with its appearance!
8 Flexible Post Styles
Since blogs are always about the blog posts and articles, you have to make sure that every single piece information is easy to read or look through. That's where Shasta WordPress themebegins to sparkle and says: 'Hey, fella, look what I've got here for you!'.
So it has 8 flexible post formats, do you even need so many? Well, that's up to you what style to use. Basically, the post style will depend on the way you want to present a specific blog post and having more than just a few styles is a pretty damn useful feature.
The standard post style offers you a very basic content structure with the featured image and a text below, but it will also showcase the featured image above the post itself. Parallax effect will give a well-polished look to your article.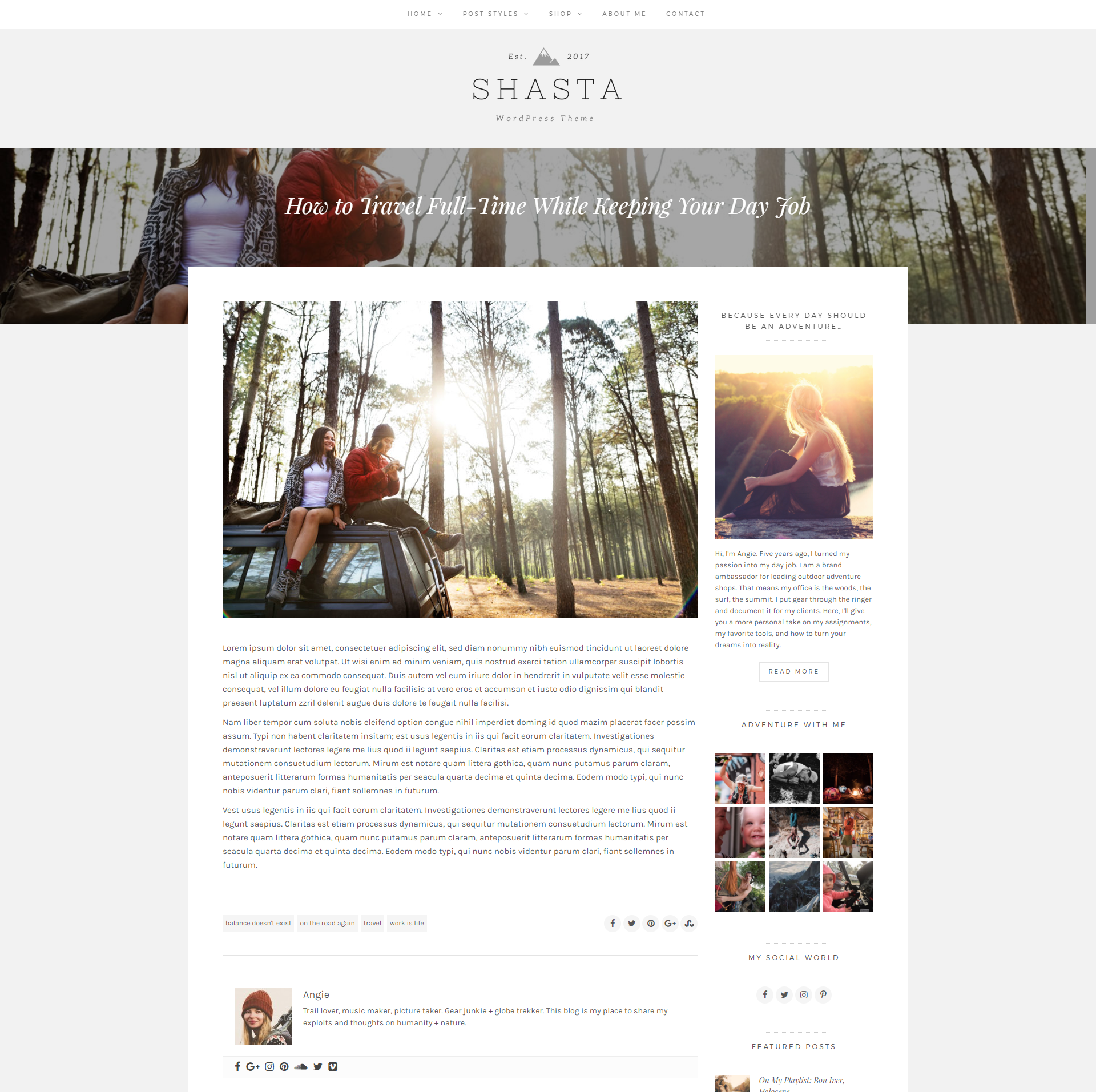 Standard post style
Personally, I am a very big hater of the sidebars inside the posts. I mean it, I hate it so much that none of my projects have it and there is no sense in trying to explain to me how important are those freaking sidebars. It disturbs me from reading the actual post and makes me look somewhere on the left or on the right side of the screen. If you are one of the freaks like me, jump on the hype train and dance around yelling: 'Woohoo, Shasta has a full-width post style!'.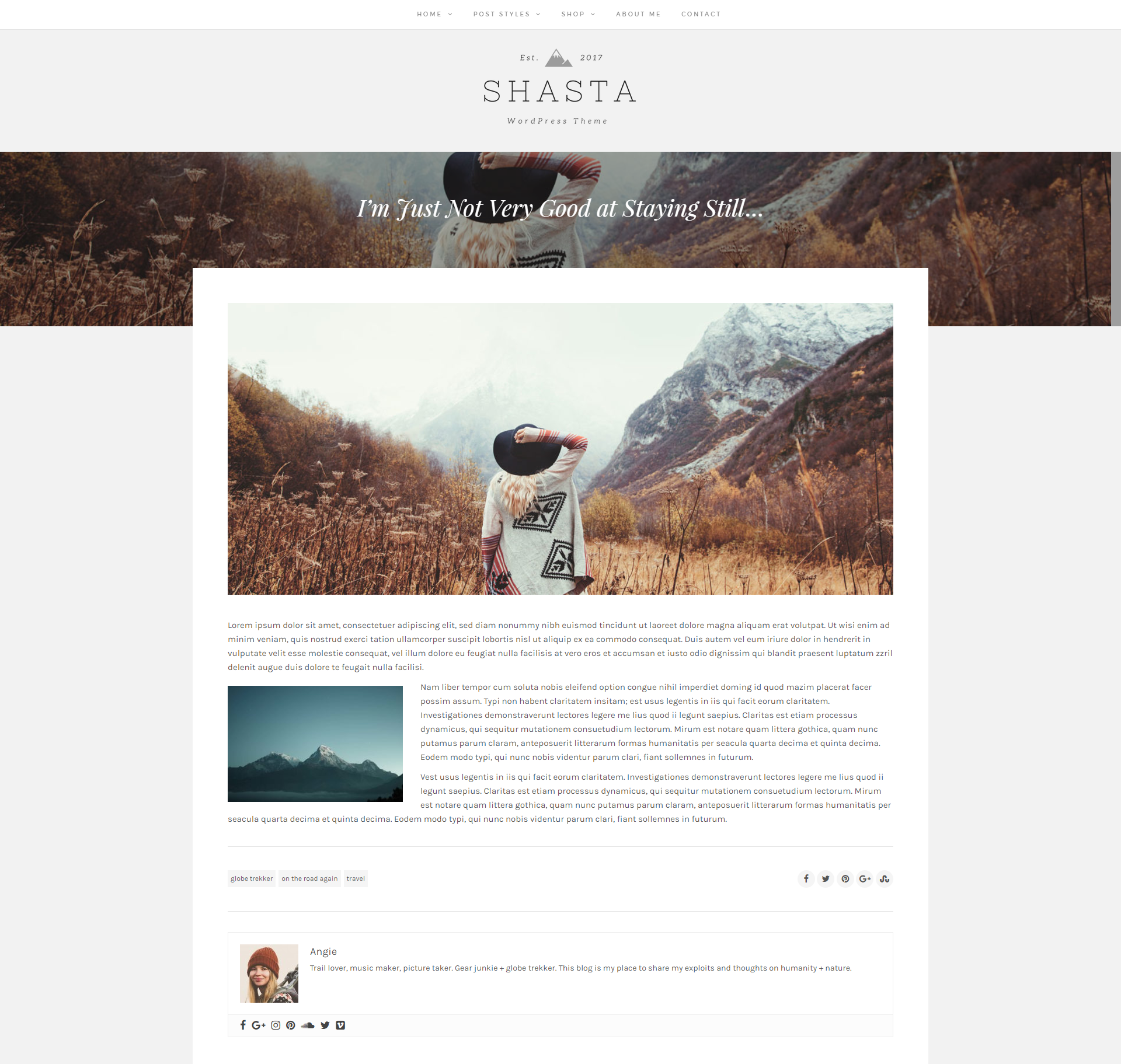 Full-width post style
Lifestyle blogs require a certain level of immersion, right? There are a few post styles that will help you to spice your content up with some music and video content. Make sure you use it wisely and don't put there a Disturbed songs or full-length movies with Polish subtitles.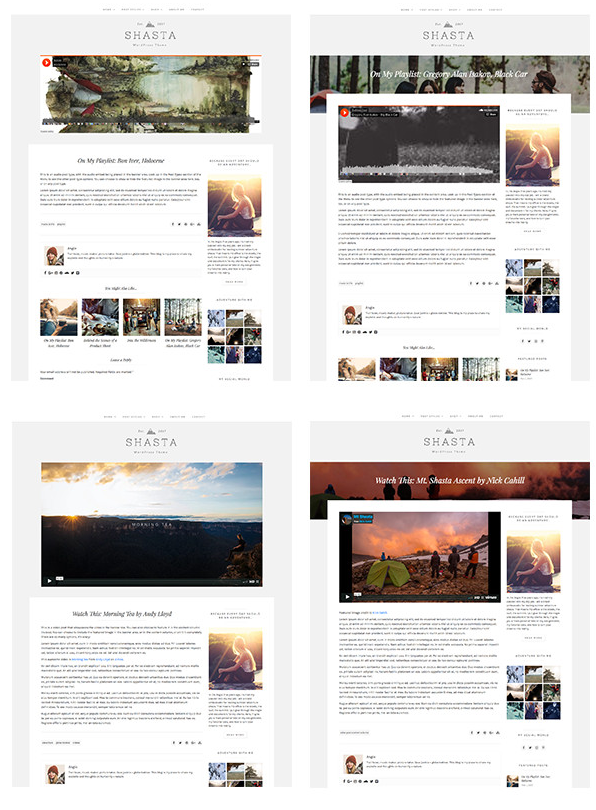 Audio and Video post styles
Lifestyle blogs always include lots of photos and very often a blogger needs to have a gallery functionality. Shasta WordPress themeoffers a few different post style to choose from in this situation: you may include a whole photo gallery inside the post itself or simply put it above in a banner area. It's your choice that should depend on your vision and your understanding what's good for your own content. Isn't that an essential skill for a blogger?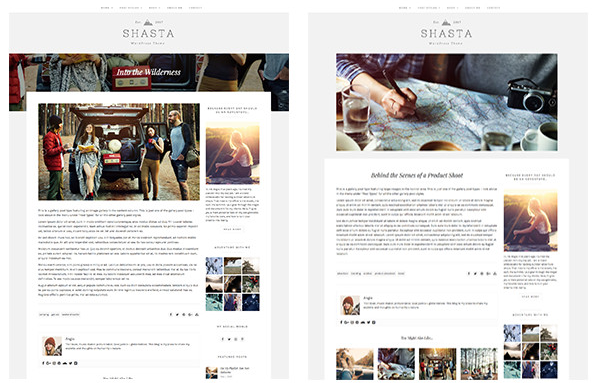 Photo Gallery post styles
Full WooCommerce Support
If you follow a few lifestyle bloggers or more, you should know that many of them sell something one way or another. Remember Venture Onward? How long was he just a blogger without his own shop? Now he sells rare, strange and unique cameras, film and other interesting pieces. So it's all about finding your own niche and determining the right product for your target audience.
Lifestyle bloggers especially love selling t-shirts, hats, gear and other things similar to those that they personally use. That's because their audience usually wants to look like them and to because as cool as they are. That's why while choosing a WordPress theme for your blog you should consider the WooCommerce Support as one of the key things to keep in mind.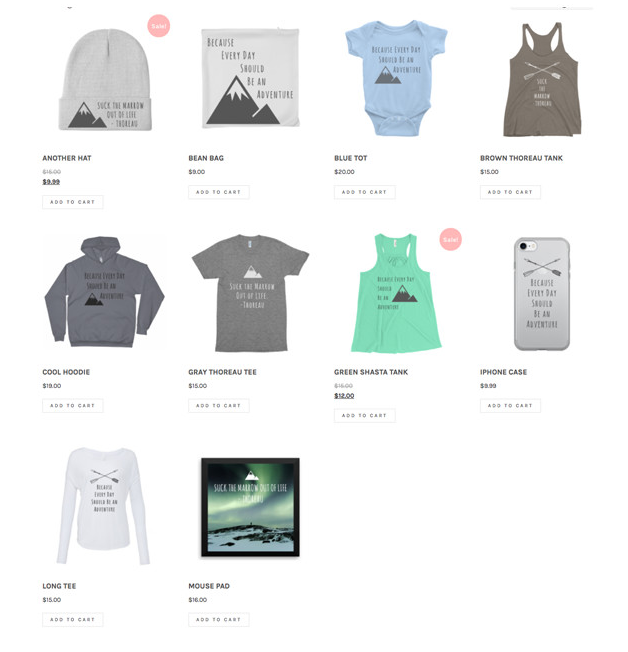 WooCommerce Products Page
Notable mentions
This theme also includes a few features that are not such a revelations, but they are worth mentioning. Once you've purchased this template, you will get a fully customizable and SEO-friendly theme that comes with:
Extensive documentation on how to work with it
Hundreds of Ready to use Google Web Fonts
Unlimited Typography and Color Options
Instagram Feed Widget
Yoast SEO, W3 Total Cache, and WP Supercache Plugins Support
Wrapping things up
Becoming a lifestyle blogger is an idea many of you had, let's just admit it, there is nothing to be ashamed of. Every blog starts with an idea and with a perfect theme fitting this idea, but what about you? Do you have a theme that fits this idea? If not, Shasta WordPress theme may become a perfect one for you with all these features that will help you to share your life experience online.
Сохранить