Peeking into the Lab, or an Awesome Summer Treat from ThemeREX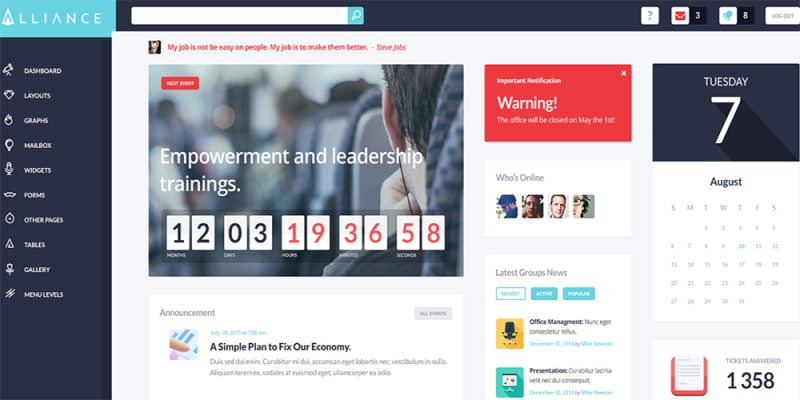 Okay, this should really be a secret, but I got so excited that can no longer keep it from anyone. Our team is working on a very special product that is a pretty rare thing on today's market, and from what I saw I can tell that you are going to absolutely love it!
Ladies and Gentlemen, be the first to welcome the one and only Intranet Alliance WordPress theme!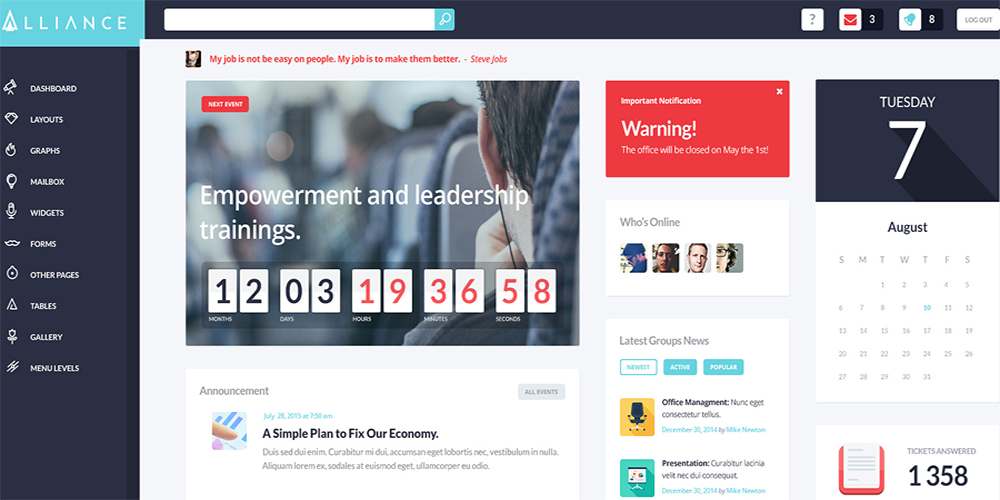 We decided to put all our energy, professionalism and knowledge into Alliance to come up with the most powerful and extraordinary theme of all times. One might think that this statement is full of arrogance, and you know what? They are right. ThemeREX is a team of ambitious developers that cherish their products and know their goals.
Alliance is an exclusive Intranet WordPress theme with tons of unique features that will help you build a secure  corporate website or an informational portal with minimum effort and maximum productivity. There are no limits to its possibilities due to the flexible structure, custom elements and user-friendly navigation.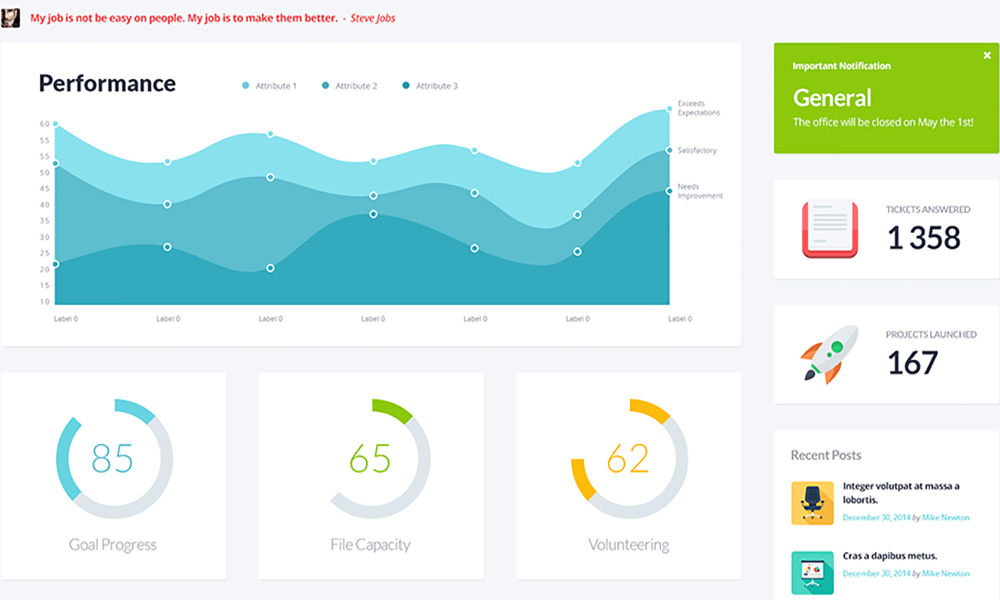 It comes with 2 Home page styles: Classic business-style Intranet page and Inforgraphic style. Additionally, we are going to let you have it as Events Listing page in case there is a need for quick access to corporate events files.
To manage and create events you will have Event Organizer – a modern and handy plugin that is irreplaceable for Admin tasks. BuddyPress will cover your back during setting up social communication means on your website. Another wonderful plugin that is worth mentioning in this short overview is WP-Pro-Quiz. It will allow you composing nice professional tests for your employees, colleagues etc.
You will be able to put as many information and tasks in this site as you might ever need. When it comes to organizational and statistical aspects, Alliance is going to blow your mind with all the charts, tables, sections and multiple custom shortcodes. For Admin sites it is highly important to have powerful functionality and flexibility. We provide them both and more.
Follow us to be the first to download this amazing theme!
For the Updates
Exploring ideas at the intersection of design, code, and technology. Subscribe to our newsletter and always be aware of all the latest updates.