How many businesses have sites? Over 71% of small businesses in the US have working websites. Over 92% of the businesses without one are thinking of getting a professional website by the end of 2018. Only about 31% of those businesses decided that not having a website is ok and rely solely on social media for their business and marketing efforts, and about 22% of them lack the resources to design a website for their business. Therefore, there is no way you can survive the dawn of mobile-first websites and digital marketing without having a fully equipped professional site for your enterprise.
In 2018, any entrepreneur, who wants to make a dent in the expansive online market, needs a digital front for their business. For the last decade, several leading names have been working on optimizing their e-commerce sites for buyers from all around the globe. Over 93% of a business' customers find the brand or store through search engine results. This is more than enough reason to get your website up and running within the next few months before Google completes indexing of their mobile-first sites.
Not Having a Website for Business: Smart Savings or Foolhardiness?
You might be one of the few businesses that do not have enough resources at the moment to develop a website, but that simply shows that you are not thinking of website development as a long-term investment. When you find the right Web Development Services, the cost of creating a site is an investment. Let us take a look at a simple case study.
A mechanic's business thinking of building its website went to a website developer, but the developer quoted a cost of $2500 doe the site. This includes the cost of technical Atlanta SEO, updating of business directories, maintenance of local search results, testimonials, contact details and the whole shebang. However, the business owner was highly apprehensive about the price and backed out of the deal. Is that a good decision? Did he just save his business $2500 or did he cost his business more in the long run? As of 2017, the maintenance cost of delivery vehicles was about $800. Every customer, who comes your way, is a potential business of $800! Therefore, their website would need just about three customers to cover the cost of the website, hosting, and maintenance.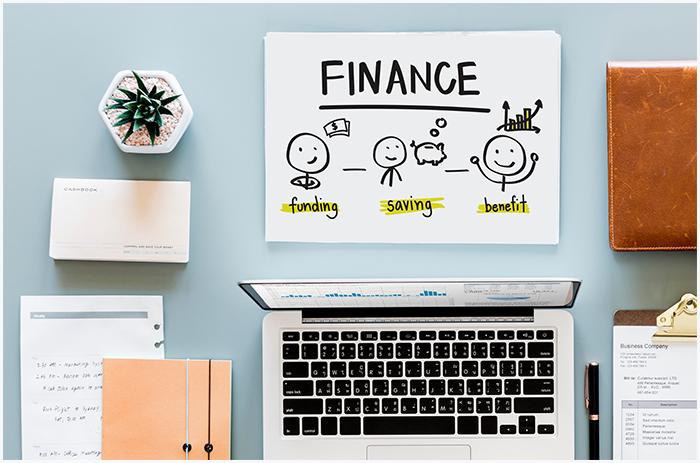 Why Is a Good Website Usually Costly Too?
Now, you might wonder why a website costs as much as the proceeds from 3 potential transactions. There are a few reasons why it is important for you to spend a little more than the average cost of a WYSIWYG website. Just keep in mind that not having a website will cost you a lot more money.
Domain Name
Your business website needs a domain name that is easy to remember, sensible and relatable. Your customers, who already know about you, should be able to find you by your name. The potential customers, who might be using generic keywords and localities to look for businesses like yours should also be able to see you on their Google SRL. The choice of your domain name will affect your visibility, trustworthiness, and traffic. You can purchase a fitting domain name from several of the renowned domain registration services online.


Hosting Costs
You can think of website hosting as providing a home for your business site. It is the space on the server where your website database will reside. Therefore, it needs to be secure, scalable and easily accessible to the administrators. Reliable website hosting is usually costlier since almost all secure hosting is synonymous with private hosting services. Dedicated hosting and managed hosting services are better for e-commerce sites are ideal since customers often need to use their account details and card details to pay for online services and products.  
Regular Updates, Backups, and Maintenance
Your website requires regular maintenance to ensure that there are no loopholes in the backend and that all user data are safe within the database. More importantly, every website database needs regular updating so that they do not contain any obsolete data. Cleaning database cache periodically can keep your website fast. It is now common knowledge that Google prefers faster sites over slow loading bulkier ones. This is true irrespective of website type.
Your website plug-ins, extensions and security measures need updates on a regular basis. This is not only necessary for enhancing your user experience, but also for the safety of your precious website data. Each website requires terabytes of consumer data to meet their marketing requirements. Unless your customer contacts are safe on your server, your website will never be able to perform as well as it should. The recent data debacles involving Uber, Facebook and WordPress websites perfectly exemplify the severity of the threat website owners face each day due to hacking activities that leverage backend weaknesses.


Constant Technical Support
One of the prime reasons for businesses to opt for superior (and understandably costlier) web development companies is the wholesome services they get. Even with basic WordPress and Joomla sites, several business owners might need technical support from time to time. This can be due to the PHP updates, WordPress engine updates or necessary security patch releases. Nonetheless, your website developer service of choice should always offer round-the-clock customer support. This will help you eliminate downtime. Having 24/7 customer support services should also help you answer your customer concerns more accurately and more quickly. In addition to instant access to website and database information, the presence of round the clock support service should also help you fix server problems almost instantly.  
Good web development services also offer website analytics. This can help you understand how your website is performing and what factors might be holding its performance back. The real question is not why your business needs a site, but what your business needs out of that website. A website will help you become more visible to your target audience. It will help you stay ahead of your competitors. It will help you multiply your profits by cutting down the cost of running a dedicated store-based business. What are you waiting for? Check out your website options and costs today!