How to Pick the Best Antivirus for MAC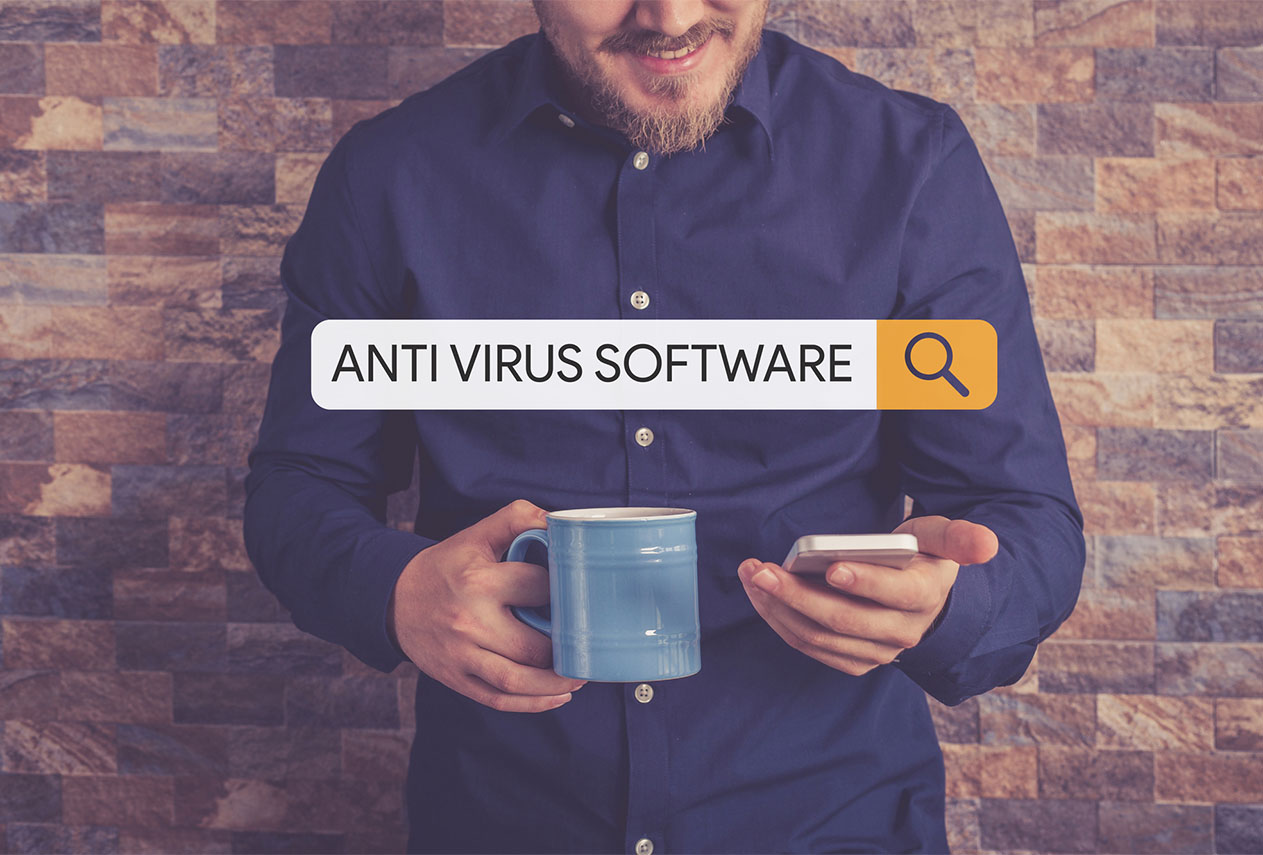 You might be probably wondering, does my MAC needs an Antivirus? The answer is yes. Regardless of what you've read over the internet or heard among friends, your Apple computer is not 100% immune to threats. Majority of malware are indeed designed for Windows systems and Windows OS targeted more but it's also highly likely that your MAC can also be infected. Now let's put aside the false rumor that an Apple Computer does not need any antivirus and have a look at best Mac antivirus software.  
Over the years, attackers have been developing new and innovative ways to write malware for Mac and threats are increasing, that's why an Antivirus is needed for protection. Malware may be of different types from Trojans to spyware, adware, and ransomware. Regardless of the name, they are always a threat to your privacy and data unless you use reliable antivirus software. You use your device to do almost anything digital and all your private and business data is stored in it. Therefore, if you haven't used an antimalware program yet, we highly recommend that you do it as soon as possible. Below is our choice of best Mac antivirus software and we've presented a couple of alternatives as well.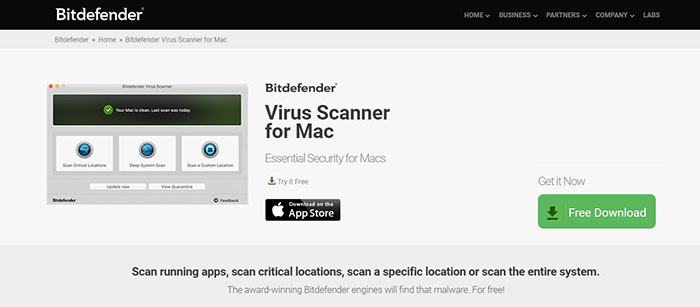 Scoring the best 18 out of 18 scores on AV-Test June 2019, Bitdefender outranked all the big players in the market like Kaspersky, Avira, Avast, etc and became our top choice as well. Dedicated to protection, privacy, and performance, Bitdefender provides absolute protection for your Mac OS. This powerful solution for your need of antivirus includes free VPN, anti-ransomware and adware removal features. Bitdefender integrates well with Mac OS, scans for Windows ransom as well and got a lot more features than its competitors.
On protection, Bitdefender provides features like Safe Files and Time Machine Protection which lets you prevent unauthorized changes to your important files and protects your backup from ransomware respectively. It blocks unpleasant ads popping on your browser windows and also blocks malicious hijacker programs and unwanted add-ons.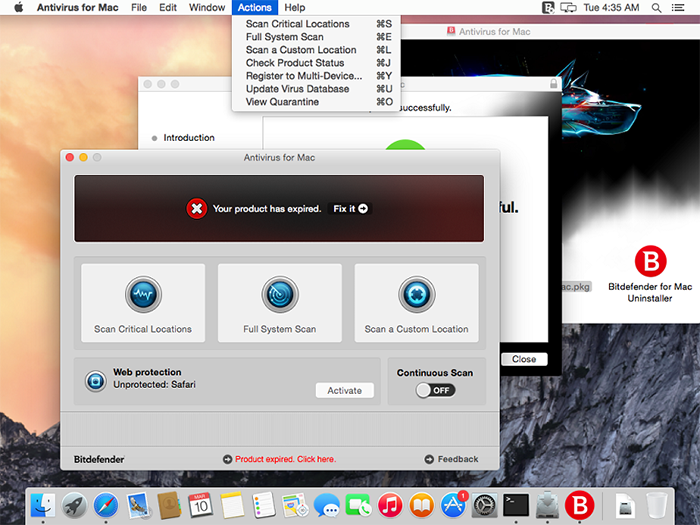 Another interesting feature on Bitdefender is it provides cross-platform protection. Meaning, it detects and removes both malware targeting Mac OS and Windows. Also, with the Traffic Light browser extension, Bitdefender scans and shows you which sites are safe, and which aren't. The advanced anti-phishing protection keeps you out of online scams and sniffs. Furthermore, there is Bitdefender Shield which handles all the security needs on the background without having an impact on your Mac's speed and performance. In other words, Bitdefender gets you covered whether it is ransomware threats, online scams, phishing sites or infected files.
On Ultra-Fast Scanning, Bitdefender comes with unrivaled speed and performance. It automatically disinfects and quarantines any suspicious files it scans, along with four scanning options for user convenience. The Autopilot feature acts like your Security Advisor and suggests security actions that need to be taken based on the state of your system.
Therefore, Bitdefender is undoubtedly the best option out there for absolute protection against all Mac related threats. Protecting over 500 million systems worldwide, Bitdefender has made its place to the top and is continuously improving itself with a lot of new set of features and reasonable pricing range. You can get a free 30-day trial on Bitdefender they provide schemes for a year, for two years and even for three years.  
If you want to go for alternatives, the other big names in the field are Norton Antivirus, Intego Mac Internet Security, Avast Antivirus and Malwarebytes. Comparing all these was hard as all have their respective features and pricing ranges. Bitdefender stood out tall among them with its unbeatable capabilities and reasonable pricing range, but you can always choose what you think is best for you.
Nevertheless, whether you are an individual trying to get protected from internet nasties or you own a business corporation and want to be safe from cyber-attacks, Bitdefender works just fine for you, fulfilling your security needs.
For the Updates
Exploring ideas at the intersection of design, code, and technology. Subscribe to our newsletter and always be aware of all the latest updates.