How to Optimize Your eCommerce Store to Increase Sales & Revenue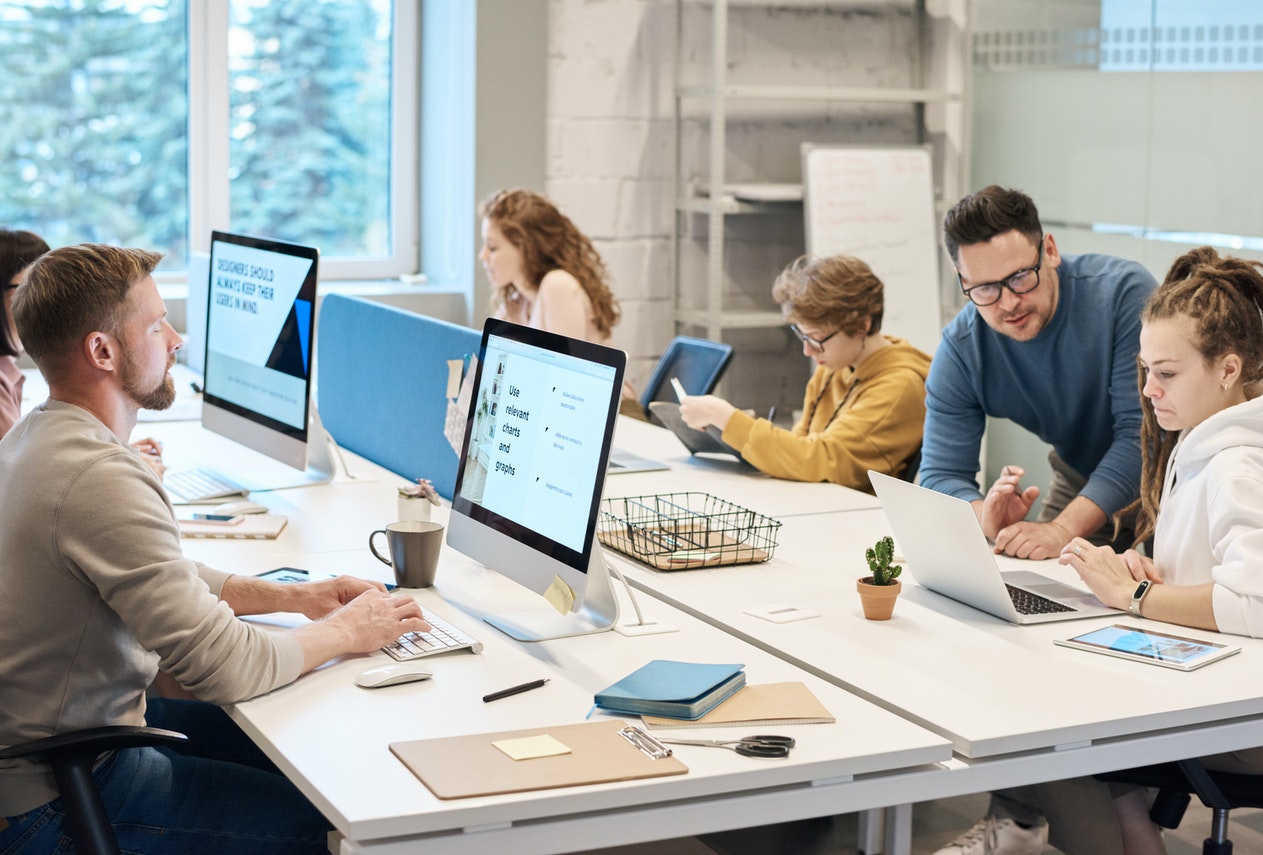 Ecommerce is one of the world's fastest-growing industries. Its market size is growing at a rapid pace. Projections tell us that it will reach $6,542 billion by 2023. 
Many entrepreneurs see value in eCommerce market opportunities. However, the competition is stiff, and they need to go the extra mile and even use sales training software to ensure the success of their online store. 
If you are in this niche as well, you should know that your eCommerce website is your most important asset. It can make or break your business. 
To help you increase sales and revenue, we've put together a list of six actionable tips to optimize your eCommerce store.
Live chat is a true breakthrough invention. It's a simple piece of software you can install on your online store to enable visitors to connect with you directly. 
It can help you resolve customer issues and help them make informed purchasing decisions. As a result, you build trust and ensure repeat business.
In fact, live chat can help boost conversion rates by up to 40% and increase sales and revenue. Live chat is currently the only solution that can help you be there for your customers around the clock throughout the entire year. 
This is a key element in case you have customers from other time-zones. 
If you deliver consistent care and make the brand available to customers in this fashion, you can quickly rise above the competition and capture more sales.
Use Sales Training Software to Deliver Outstanding Services

Ecommerce customer service is vital for your online store success. 
Do you know that more than 50% of online shoppers find good customer service convincing enough to purchase more from a company and recommend it to their friends and family?
Yes, it is an online business model, but you are still selling to people. 
Providing unparalleled customer service can help you do wonders in your market. To accomplish this goal, you have to provide ongoing training to your staff, especially to those who are in direct contact with customers. 
You can use an online training platform and sales training software to upskill your workforce, turn them into sales professionals, and enable them to delight your customers. 
A cloud-based training solution can help you streamline your training efforts, onboard your staff seamlessly, and deliver training on the go.
Fine Tune Your Product Pages
Product pages can significantly contribute to the shopping experience you create for your customers. 
In fact, experts say that an optimized online user experience, such as adding breadcrumbs navigation, can help you boost conversion rates on your online store website.
There are a few things you can do to deliver a great experience on your product pages.
First of all, you should deliver a succinct product description. Highlight the unique value proposition for every product you list. 
Add high-quality product images, but make sure you use smaller thumbnails so that product pages load as fast as possible.
You should consider using videos for most of your products, especially those that have complex functions. It will enable your customers to see how products look and how they work in a real-life scenario. 
Finally, you can add user ratings and reviews to facilitate decision-making by potential customers.
Enable Product Comparison
"Am I making the right choice?" – that's a question that comes right before the end of the final purchase decision. It is the question you've probably asked yourself countless times. 
Your eCommerce website visitors are probably asking the question themselves. If you manage to help them find an answer, the chances are that they will convert, and you'll generate more sales.
There is a simple optimization trick to help them find an answer – allow them to compare products on your website. 
Product comparison is an easy thing to implement from the coding perspective. However, it's an essential upgrade for your website. 
If you decide to implement it, make sure that customers can exit the comparison and go back right where they were before they clicked "Compare." 
The goal here is to avoid disrupting the shopping experience.

When shopping in brick-and-mortar stores, consumers can inspect the products by themselves. They can experience the look and feel of your shop and decide whether they can trust you. 
When shopping online, consumers don't just shop at the first website they visit. More than 90% of them look for product reviews and testimonials. 
In the eCommerce sphere, earning trust is a bit more complicated. However, it is achievable.
All you have to do is add authentic social proof to your website. We've already mentioned customer reviews and ratings on the product pages, but customers can find them only when they end up on a product page.
To build trust, you should consider adding social proof across your website. A good place to start is to add testimonials and reviews to your home page. 
If you are using landing pages, they should feature social proof as well. You can also include social proof in your newsletters.
Introduce Personalization
Personalization is very important to succeed in a customer-centric business world. According to Gartner, personalization can help you increase revenue by whooping 15%. 
There are a few simple fine-tunes to help you achieve it.
You can introduce a "related products" feature to help customers discover products specifically relevant to them. 
Consider using cookies to serve your customers with personalized site navigation and enable them to go back right to where they left off.
Boost Your eCommerce Store
All these optimization tips can help you attract more visitors to your online store, boost conversion rates, and capture more sales. Lastly, let us remind you that we live in the smartphone era. 
Make sure that your online store is completely optimized for mobile shoppers to capture sales through a mobile channel as well.
For the Updates
Exploring ideas at the intersection of design, code, and technology. Subscribe to our newsletter and always be aware of all the latest updates.