Nowadays WordPress powers more than 70 million sites on the internet. As a user-friendly, very easy to use and customizable, WordPress is the main option for many business and blog owners. Whether you are a beginner or you have experience with WordPress, managing a website is always a big thing. It doesn't mean it must be hard, but it's very important to manage it correctly and it requires a proper plan and strategy.
For a functional, flawless website you need to know some managing tips and tricks that will help you for the maximum efficiency. In this article, we'll try to cover all the questions everybody has about managing your hosting and domain for WordPress.
Choose a Proper Domain Name

It's crucial for your website. Try with something referred to your business, but not the same with another website with a similar purpose. It can be pretty hard but take your time. Your domain name should be short, memorizable, easy to write, and easy to pronounce. Most of the hosting providers offer affordable domain name registration with their hosting plans, so the only thing you need to do is to find the perfect one for your business.
The Most Important Things About WordPress Hosting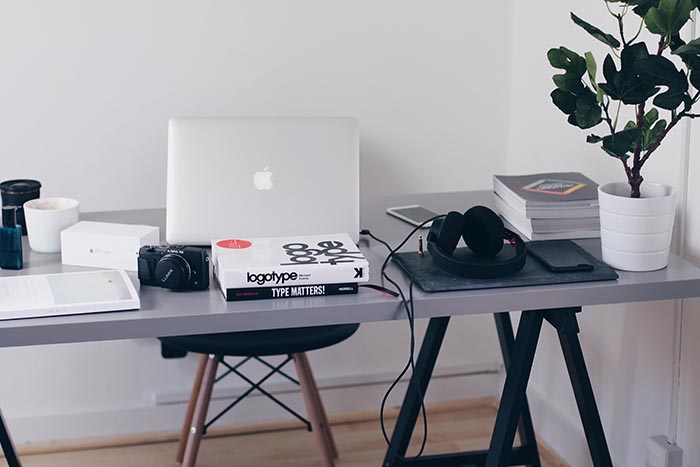 From the user's point of view, choosing a good, reliable hosting provider is an essential thing from whom depends on the website's future. Giving trust to a hosting service requires some thinking and facts evaluation, such as: what are you need for your WordPress website, what are your plans for the future, are you going big or just want a small website, etc. Evaluate your hosting needs, and according to summary, choose a web hosting type you need, and then hosting provider. There are some characteristics every good hosting provider must-have, so we'll give you a list of them. All those characteristics will help you to manage your WordPress website more efficiently and to be better in your business.
Official WordPress recommendation is always the best
The best hosting providers for WordPress are ones with official WordPress badge – that means they are recommended from WordPress as reliable and optimized for their platform. Before giving trust to any hosting company, read the reviews, ask your friends or simply ask for a recommendation from someone with experience.
Choose a provider with an automated backup system
Making backup copies regularly can save both your website and your nerves if something ever goes wrong. Choosing a provider and hosting package with automated backups is one of the best options – the backup option is an essential feature of WordPress hosting, as it allows you to create and download backup files to your computer. If your website goes down, or someone hacks it, you'll have everything saved and secured in one place, so you'll not need to worry if you'll need to build the whole website from the beginning.
Our recommended provider is Kinsta, not only they provide daily backups, but they make sure secure running of your site through regular uptime monitoring, hack-fix guarantee and DDoS attack detection.
Online and offline customer support are little black dress of WordPress security and functionality
24/7 support is a vital feature for everyone, especially WordPress customers. Why? As user-friendly, WordPress is a platform for all types of websites and owners of different levels of knowledge for using it. Support is not only important for some big, fatal problems, but also for some basic user's doubts. Hosting companies recommended by WordPress usually have 24/7 support via email, telephone, and live chat, so if you need some technical help you can get it whether you are online or offline.
Uptime is Holy Grail in online business
Uptime refers to the measure of time your server has been available. A long uptime duration shows server reliability and level of maintenance of WordPress hosting. So, before you choose a hosting company, read the reviews on specialized sites. According to WebsitePlanet, Hostinger is one of the best choices for WordPress websites – as officially recommended by WordPress, Hostinger provides the best up-time. Also, it offers the cheapest domain name registration with instant activation, the best plugins, live support 24/7 and most affordable hosting packages for everyone's needs. All these elements are necessary for proper website working, but uptime is crucial for business, especially if it's based on an online correspondent. Why? Because if your website is running slow, customers will go to another with better uptime because nowadays nobody wants to wait, especially not in virtual space. That is how it is.

With a good, reliable hosting provider, managing WordPress will be much easier than you think. You'll have enough time both to learn something new and to make awesome content important to your business or your blog. The present and the future of your WordPress website depends on your decisions, so choose wisely. Good luck!