How to Build an e-Shop on WordPress Using the WooCommerce Plugin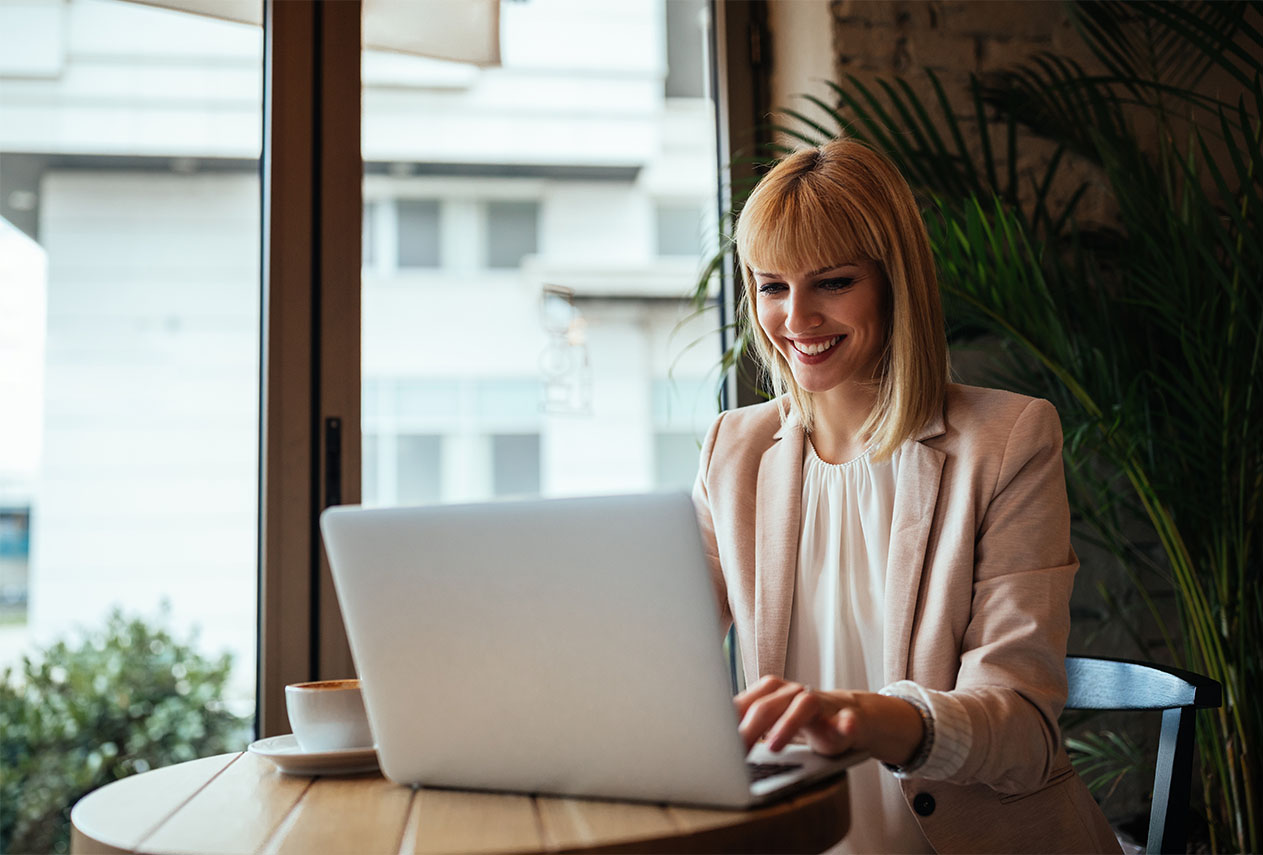 The creation of e-shops is something that is becoming more common today as the trend of online shopping continues to blossom. The eCommerce industry already has some giants such as Amazon, eBay, Alibaba, etc. however, you can also build your own eCommerce store and having a voice of your own in the eCommerce industry. 
There is a lot of space for everyone in the eCommerce market, so you have nothing to fear. If you play your cards right, you might even be the next big thing to come out of this industry, who knows? As an eCommerce store, you can choose to specialize in a particular type of product e.g. an electronic store and make a name for yourself as the best electronic store in the industry or you could be open to selling anything and everything in your store. The choice is yours but you can do very well in both ways. 
According to essay writers from A-writer, using a self-hosted platform such as WordPress to develop your website is the best thing for startups and small businesses. This option is affordable for you, easy and yet able to handle all the capabilities of a fully functional eCommerce store without giving you any stress. It also provides you with different features and options which you can customize for your website design. 
One plugin that is the best for adding all the features of an eCommerce store into a website is the WooCommerce plugin.  This platform is also open source and can be used to design your website pages and features into a fully functional online store. That is why it is considered by many as the best solution to boost the eCommerce features of your website. 
This plugin is designed such that you can easily add it to an already existing website without causing any problems and will increase the functionality of the website for an eCommerce store.
Setting up Your WordPress e-Shop with the WooCommerce Plugin
There are a number of steps involved in adding the WooCommerce plugin to your website for creating an online store. 
Choose Your Web Hosting and Domain Name

You are going to be making your web address in a domain name, so you need to buy one. The domain name is the unique address on your website on the internet that allows your customers to search for something, in particular, to get to you. A domain always comes after your website name such as .com or .co. 
If you are looking to get a web hosting and a domain name, there are two easy ways to go about it. You can either settle for a shared hosting or dedicated hosting. These two options have their features and merits so you should be careful to choose the one that supports the model of your business and your preference. Choosing the dedicated hosting option is more expensive but it also has better rewards. The WPEngine will cost $29 every month but you will have servers that are fully managed and dedicated for your website only with daily backup and round-the-clock ticketed support. However, you have to purchase a domain name for yourself. 
But if you are working on a budget, then shared hosting might be better for you. With this option, you have shared hosting where different websites share one server. This option is good while you are just starting and you do not have much traffic on your website but as your website starts to grow, you will need to move on dedicated hosting.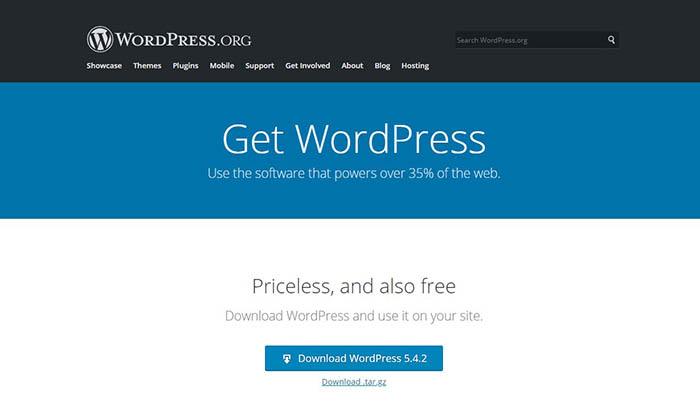 Installing WordPress is not so difficult, not as it might appear. Just go to the user panel of your host and click the confirmation link that is sent to your email address, in order to confirm the hosting service. Once you are in the user panel, look for the button that indicates "install WordPress" and click on it. Thereafter, follow all the instructions that come next. 
The website will be blank. To view the website, you have to go to the domain name and log yourself in as the website admin.  
Install WooCommerce Plugin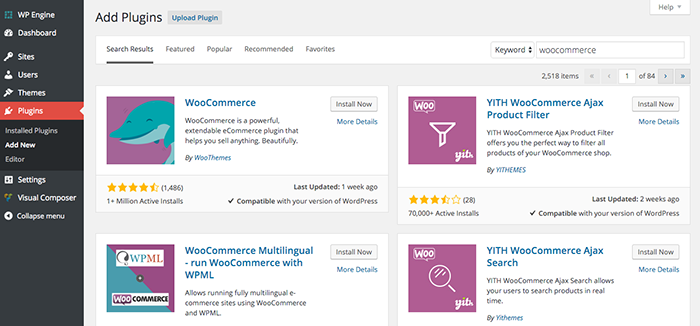 Once you have gotten to this stage, there is not much left for you to do again. Installing the WooCommerce plugin on your website is also very easy. Go to the dashboard for WordPress and select "Plugins". Afterward, click on "Add New", then search for "WooCommerce" under the search field at the window's top right corner. You will see the WooCommerce plugin as the first result. 
Once you have selected the WooCommerce plugin from the search result, you will see an "Install now" button that also comes with the result. Click on it. Wait for a few seconds and the text will become "Activate", click on that "Activate" button as well. 
From this point, you know you are almost done with everything. There will be a pop-up at the window asking you to continue, click on "Let's Go!" to continue. 
In order to ensure that your website is fully functional, there are pages that you need to create. However, these pages will be created by WooCommerce, all you need to do is press continue as each of these pages are created. 
The pages that are being created are:
Shop: the point where the products will be on for display. 

Cart: this is where the buyers will add the products that they have chosen to buy. 

Checkout: this is where the payment and delivery methods are shown for the customers to select from. 

My Account: this is a personalized page created for every registered user, so it is easy for them to monitor happenings and purchase products faster by handing out basic information just once. 
Choose a Theme for Your e-Commerce Store

For you to have a unique identity, it is important that you are choosing a very unique theme for your drama in accordance with your website design, your taste, and the principles & morale of your company. If you are a startup with very little to spend on personalization, you have different color combination and customized design variances by WordPress so you can use for your website. 
While selecting a theme, you can do so with the WooCommerce plugin at the back of your mind, so that everything can fit in easily. You probably would have chosen a theme before installing the WooCommerce plugin but that's nothing to worry about. WooCommerce plugins are built to be compatible with the different WordPress themes and you can also decide to change your website look to fit this plugin better.
Place Your Product on the e-Shop
Now that you have built your WordPress website, installed the WooCommerce plugin and chosen your preferred theme, the next step for you to do before you are able to launch your eCommerce store is to add the product you will be selling. 
To do this, select "Product" from the dashboard, then press the "Add Product" option. 
The window that comes up next is where you will be able to add details of the product you want to sell on your website. 
Benefits of Building Your Online Commerce Store with WooCommerce
You do not need to make any payments for this plugin as it is absolutely free.

The development of the WooCommerce plugin is very versatile and it is one plugin with numerous useful and beneficial features. 

The plugin is an open-source plugin. This means that you have the freedom to customize it the way you deem fit. 

It has a very fast set up and it is very user-friendly, so you can work with it easily. Installing it is also very simple and does not require a developer. 

It doesn't require a change to the functions or design of your existing website. This plugin is also very compatible with many of the WordPress themes.
WooCommerce Extensions for Online Stores
WooCommerce plugins have many extensions that work well with it and can be added to it. These extensions help to increase the way the website functions and are also not difficult to install. But the best extensions are those ones that the WooCommerce team made or approve by themselves.
Some examples of these extensions are shipping extensions, payment gateways, accounting extensions, booking extensions, etc. If you do not have all of these extensions, it is not a bad thing and it does not mean that your website will not run fine, it would.
If you are getting these extensions, you might have to pay money for some of them while some others can be downloaded for free.
WooCommerce plugin has improved the way many online stores function. Irrespective of the size of your business, you can easily start an online store with a combination of WordPress and WooCommerce plugin.
You do not even need to have a very large resource. You can opt for the shared domain if you are working on a budget, what matters is that you are able to create your online store with the WooCommerce plugin. 
For the Updates
Exploring ideas at the intersection of design, code, and technology. Subscribe to our newsletter and always be aware of all the latest updates.