If you've not been living under a rock for the last few months, you've noticed that the WordPress platform is aiming for a big and drastic change under the codename 'Gutenberg'. If you want to know what it means for you as a developer or regular user, then read on.
Gutenberg is the content editor that's going to replace good old TinyMCE, the default editor in WordPress. We love you little fella, but it's time to move on.
The thing is, WordPress is getting a little bit rusty. With all that JavaScript magic happening all around the web and the overall tendency to move the website logic from the server side to the client, WordPress looks rather old-school.
Not to say that being old-school is bad per se, but when competition comes in, you'd better do something about it if you want to stay afloat. Here and there, we can notice various cool tools pop up from the wild, which let you create websites faster and easier than WordPress does. They provide you with user-friendly editing experience and more importantly are trying to shield you from technical nuances, the knowledge of which is undoubtedly required from WordPress users.
As Matt Mullenweg put it himself on the latest WordCamp Europe 2018:
The foundation of WordPress that now served us well for 15 years will not last for the next 15. When WordPress started, there was barely any Javascript in the entire application. Gutenberg not only provides a modern interface, it leapfrogs the best of what all modern web builders are doing out there.Matt Mullenweg
Although websites built with website builders are quite limited in features and customizability at the moment, they suffice for an average Joe who wants to build a super simple one-pager and doesn't want to have a headache with stylesheet missing errors, white screens of death, conflicting plugins, and what else.
Additionally, those website builders have some very powerful advertising campaigns (think about soccer stadium ad boards level powerful), which steal a large chunk of potential WordPress users.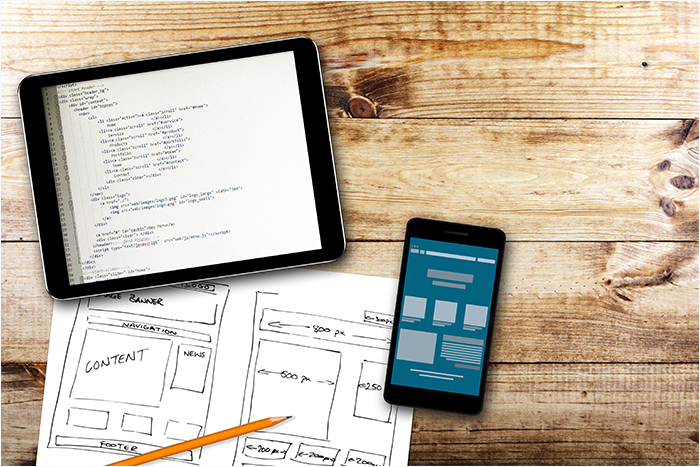 It goes without saying that something should be done about this. The answer to the overgrowing threat of page builders became Gutenberg.
Controversy of Gutenberg
Gutenberg symbolizes controversy as far as it gets. Not a single change to WordPress as a platform has been so passionately debated and discussed as Gutenberg. From outright hateful and angry, to skeptic and slightly hopeful, the opinions on this core inclusion range drastically.

The reason why Gutenberg is met with such polarized opinions is that it brings a set of totally new technologies to the WordPress development. Not only you need to be proficient with PHP, you have to have a solid knowledge of JavaScript and its React library on top. Needless to say that the plugins that have been powering WordPress since the beginning of the platform, need to adapt as well.
We witness yet another scenario when a change, unnecessary from the viewpoint of many, is heavily pushed and promoted by the top few.
Doesn't it remind you of the old familiar Customizer vs Theme Options debate a few years ago? The WordPress Customizer was required to be used instead of theme options, despite the majority of users were perfectly fine with the latter. However, Customizer wasn't disrupting every single tool built on the top of WordPress along the way. With Gutenberg, it's far more complicated than that.
Role of Developers in the Upcoming Change
The major concern with Gutenberg is it is going to break our sites. The websites we've been building so carefully for the last several years will simply stop working. The content will be horrifically skewed and scattered all around pages if displayed at all, and developers will be tearing their hair out in hopeless attempts to fix at least something. Terrific scenario indeed.
However, the unfolding development process of Gutenberg shows that initial concerns described above are ungrounded, and in reality, there won't be anything like that. The Gutenberg creators are working hard on making the transition to the new editor as painless as possible. After all, Gutenberg will not be going to remove any existing functionality in WordPress. Meta fields are here to stay, and so are the shortcodes. For example, if your page was built using shortcodes, in Gutenberg it will be wrapped in a classic editor block, which would make it show up correctly on the frontend.
The challenges that arise, however, mostly concern developers of themes and plugins. Since WordPress is raising the bar of editing experience, the developers are expected to follow if they want to stay relevant. That means rebuilding existing WordPress tools to meet the new standards.
Envato vs. WordPress
With Gutenberg, we see another example of what happens when interests of WordPress as an open source platform confront the commercial WordPress themes industry.
The question remains open whether Gutenberg will have a positive influence on the commercial theme providers. Right now, all the theme authors, including us, are faced with the problem of updating their themes to meet the new Gutenberg standards. This may be especially challenging if you have lots of themes like we do.
The fact that Gutenberg is a mandatory change may be confusing if not annoying to many users. Customers at ThemeForest want far more than Gutenberg can offer. Will they simply stick with older builders and ditch Gutenberg entirely?
The answer to that question mostly depends on how individual theme authors will react to the Gutenberg update, and whether they would be able to take Gutenberg to a level, which would resemble the capabilities of Visual Composer or Elementor.
Are Page Builders Still Relevant?
Page builders have been powering WordPress sites for years, providing users with an easier way to build complex layouts in comparison to barebone shortcodes. It was page builders in combination with options-heavy themes that played a huge role in attracting a large chunk of the user base to the WordPress platform. For example, a WordPress theme bundled with Visual Composer has been a standard on ThemeForest for a long time.
Now, with the arrival of Gutenberg, we've got a rightful concern, namely, will Gutenberg become a threat to current page builders? Will the single page builder integrated into core make third-party solutions redundant and unnecessary?
Well, the short answer is no, at least in the short run. The main issue with Gutenberg is that it's just too basic, at least at the current stage. If you compare it with any popular page builder, you'll see that the only thing Gutenberg is good for is building minimalist one column layouts. That definitely won't cover even 10% of what one can do with page builders today.
Just take a look at Gutentype, a fully Gutenberg-based theme:

As you can see, it doesn't offer a lot and would fit into a narrow niche of online publishers and bloggers only. Although the theme is nicely designed and does its job well, we can see that it's the maximum we can get out from Gutenberg for now. Unless we start developing our own blocks and ways to improve the builder, we're stuck with super simple blogs with one-column layouts.
The theme that takes it a little bit further is Mae:

The team behind Mae designed their own block collection that allows you to insert call-to-action areas, buttons, and a number of other components into Gutenberg, which enables to spice things up a little. What these blocks lack for now, however, is flexibility. They would be strictly applicable to certain layouts and use cases that a specific theme or design provides you with. Still far behind of what a modern page builder is capable.
Page builders, in their turn, have some complex and powerful features that go far beyond what Gutenberg has to offer. With advanced color and typographic choices, nested elements, container blocks, and the plethora of other components, the things you can do with some advanced page builders are mind-boggling.
Moreover, each of the major builders has a dedicated community of followers that won't simply go away and abandon their favorite tools. Also, let's not forget about page builder extensions that bring additional features to the builders. Thus, the collection of Visual Composer extensions played a major role in the growing popularity of the builder and it becoming a go-to solution for WordPress sites. The similar tendency is happening now with Elementor.
Of course, it doesn't mean that Gutenberg will stay in this basic stage for long. It will be improved by the collective efforts of the WordPress community, which would enhance the plugin with additional blocks and features. Until that happens, however, the page builders would still be in demand.
What Does Gutenberg Hold for the Future?
The most interesting part about Gutenberg is that what you see right now is only the first of three planned stages of WordPress innovation. The current stage is focusing on the post editing experience, eliminating distractions, and making your content engaging and visual. It is a foundation upon which the other two stages will be built, which will delve into such areas as page templates and Customizer. As you can see, the page builder part is only the beginning.
Gutenberg is a project that will undoubtedly influence the future of WordPress, and its success will determine the popularity of WordPress as a platform. We can either be afraid of what challenges it would bring along, or embrace what's happening and consider the possibilities that are opening up for us as designers, developers, and online publishers.
What do you think about the Gutenberg project? Will it be a positive or negative change for the WordPress platform? Feel free to share your thoughts in the comments!