Often overlooked in the grand scheme of things, who you choose as your web hosting provider for your WordPress site can be the key to determining your success or failure. GreenGeeks.com is one of the options that you have to choose from. We will be going over the services that GreenGeeks has to offer, and whether you should choose them for your hosting provider.
WordPress is a popular CMS that is used for many of the websites around the world. Using WordPress for your website is a good choice, as it offers features such as search engine optimization, plugins, and publishing tools. There are also many helpful tutorials online if you want to refresh your knowledge about the software. 
There are multiple hosting options available for your WordPress site. You could go with shared, VPS, or dedicated, and you also have the choice between managed and unmanaged. WordPress hosting is simply web hosting that is optimized to meet your site's specific needs. There are a few key changes, such as includes one-click WordPress installations, and some of your WordPress software will automatically get updated for you.  
What GreenGeeks Has to Offer
GreenGeeks is a well-known hosting provider that is environmentally friendly. The company is 300% energy efficient, mainly through their purchasing of wind energy credits. This, however, doesn't stop them from offering quick speed and good uptime. They also have the option of 1-click WordPress install, free site migration, and enhanced security features. GreenGeeks also provides their first-time WordPress users with a discount, plus free SSL and a free domain name.
WordPress Web Hosting Options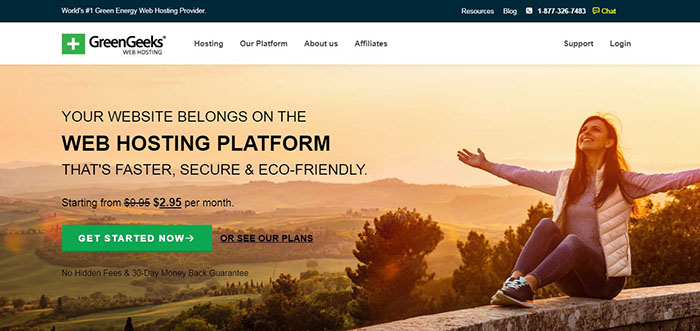 GreenGeeks has three different WordPress hosting options for their clients. The Lite plan is the first one, with an unmanaged plan starting at $2.95 per month. In order to achieve this price, you will need to sign up for three years in advance. Otherwise, the price is $9.95 per month. The Lite plan is good for users who are just getting started or who do not have much traffic to their websites. The plan includes one website, standard performance, and unlimited webspace. 
The second plan is the Pro plan, starting at $5.95 per month. This price is if you sign up for three years in advance and is regularly $14.95 per month. This plan is good for businesses that are starting to grow and are seeing more visitors on a regular basis. There are unlimited websites included in this plan, and 2x performance, along with unlimited webspace. 
The third WordPress hosting plan is called Premium. It is available for $11.95 at the special price, and $24.95 otherwise. This plan is for very busy online stores or companies that have more than one website. It offers unlimited websites, 4x performance, and unlimited webspace.
GreenGeeks prides itself on providing good uptime for all their hosting plans. They understand that clients need their websites to be fully functional as often as they possibly can be. Otherwise, they will lose business. GreenGeeks guarantees an uptime of 99.90%. However, it has been proven that the percentage is closer to 99.98%. This is equivalent to about 4 hours of downtime per year. The industry standard for uptime is 99.90%, so GreenGeeks has shown that it exceeds this. 
As mentioned above, GreenGeeks' WordPress hosting plans are very fast. On average, the time it takes for each page to load is 445ms. This is important because each millisecond counts when it comes to a customer's attention span. Studies have found that if a web site takes more than three seconds to load, approximately 40% of the visitors to your site will navigate away from the page because they have lost interest.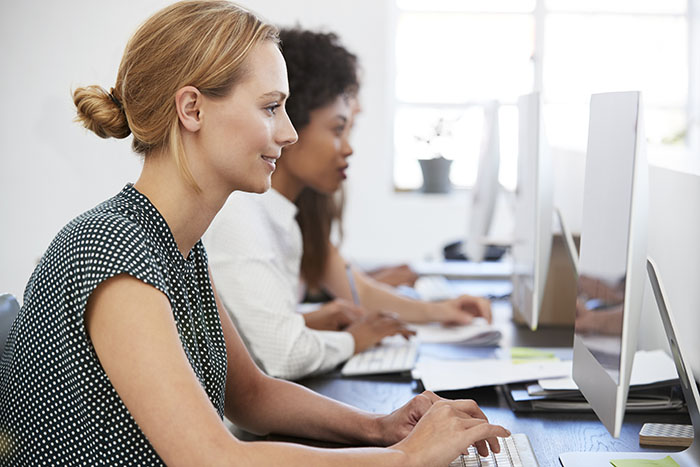 Another benefit to GreenGeeks is that they have five different data center locations in which to choose from. These are located across the world if you are looking to experience fast and reliable service without latency. 
How Does GreenGeeks Perform?
After examining all the different variables, we determined that GreenGeeks is the best choice for WordPress web hosting. The company features three different web hosting options that will appeal to a wide spectrum of clients who all have specific needs and requirements. The uptime of the company is above the industry standard, which means that clients can count on their websites being fully operational almost 100% of the time. GreenGeeks also has fast speed due to its multiple data center locations around the world. If you are looking for a hosting provider for your WordPress website, GreenGeeks is a good candidate to try.