What is the best way to stay motivated and inspired? You're right, to stay connected to authors and creatives around the world. This is exactly what our ThemeREX team does best than any other team out there. And on June 11th, 2019 we became a part of Envato Worldwide Conference that took place in Kyiv, Ukraine. Even more, ThemeREX has organized it and had a big pleasure to meet James and Louise in person at the airport. Even though it was the wrong airport from the first attempt! 🙂 We really enjoy spending time together, walking around the city, enjoying traditional Ukrainian cuisine and shopping, of course. Yes, things happen and Georgian food wasn't one of them.
As the leading marketplace for creative assets, Envato supports and encourages creatives all over the world. If you want to join this marketplace, carefully read the following information. Things are about to change at Envato and ThemeForest you need to know how.
The Envato Worldwide Conference in Kyiv conference was a success, anyway like always. Well, it was one of the biggest conferences with 350 people who took part in it. In fact, that was huge. There was much talk about how much creative work means to the world across creative industries, changing technologies, platforms, and audiences. A good rule of thumb is to start any conference from recent achievements and successes. And this time the Envato Worldwide Conference was no different.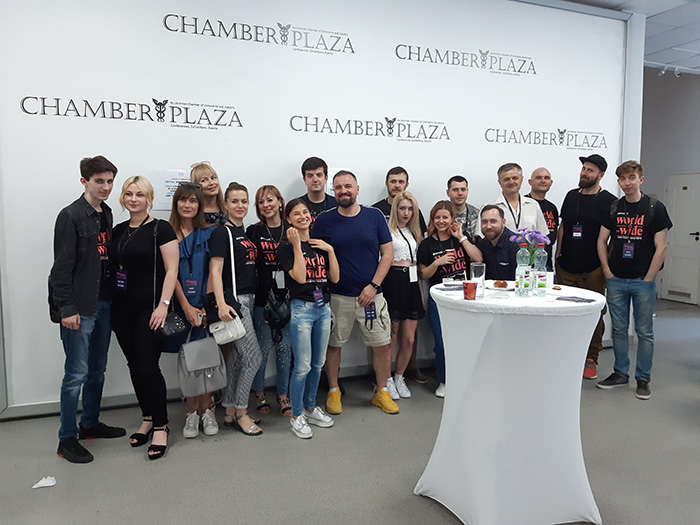 In Case You Did Not Go to the Event, Find Out What You Have Missed
The Main Milestones of the Envato Community:
750,000 new items were launched across Envato ecosystem; this number consists of 18,000 regular authors and 5,000 first-time authors.

Envato community has reached a milestone of $750M in sales with their first author ThemeFusion hitting $25M in total sales, it was our pleasure to congratulate our fellow ThemeForest Author with such an achievement.

The increase in the number of authors who hit milestones of $1M in lifetime earnings and individual item sales;

Elements subscription service has achieved the milestone of 150,000 subscribers solidifying its leading position in the world for creative assets;

The increase in the number of authors on Elements by 50% resulted in their average earnings that grow month over month.
As you can see, the numbers are really impressive. And Envato community is very proud of the way things go. What's more important, that when compared to others in this industry, their income from Envato consistently grows. Can't say the same things about earnings from anywhere else.

The Next Part Is No Less Important – Industry Trends and Insights
And the most evident thing here is the rise of free sites and subscriptions. Without a doubt, being the first in your niche is a hard sell. Yet, today subscriptions are a growing trend and not just in this industry. Envato is now not the only one, Disney and Apple are launching new content subscriptions this year, in fact. Canva with its Photos Unlimited subscription is also trying to corner this market. So, chances are the more platforms & industries are about to transition to this model.
Well, while the Envato community was getting into subscriptions, Unsplash, Pexels and those like it were getting into free file websites. And there's nothing wrong with that. As with most things the hardest part is the beginning. Even though they succeeded to generate some revenue for the platform, the income is still not anywhere near as expected. Yet, Envato has some thoughts about the value of generating a huge audience around free. Chances are that we will hear their position very soon.
No one can deny the impact that Instagram has had on consumers, celebrities and marketers. No modesty aside, pretty much anyone living in the digital age. If last year was the year of YouTubers, this year is of Instagrammers. Instagram Stories with its quickly consumable format has become a big win for influencers and businesses to grow their brand. No wonder now Instagrammers need more creative assets. They want to level up their content and speed up the content creation process. And if you can offer a way to package content for Instagram and YouTube, you are on the right path.
Gender-diversity in content is another important issue for today. Face it, the demand for items and products that target female audiences is growing fast. Envato has already stepped ahead and launched its new product Milkshake. Have ideas on how to position items or market female-led and female-focused businesses? Good for you, share them. 
When it comes to Gutenberg new block-based editor, things continue to gain traction. Have you heard that WordPress intends to launch a new directory especially for Gutenberg blocks? So, Gutenberg themes and plugins are making waves, and premium blocks are a nice extra. 
I
mportant Product Milestones at Envato:
Introduction of Audio on Elements;

Set up of review queues within the desired targets;

The finish of Author-Driven Pricing project.
What Products and Communities Were Added to the Envato Family?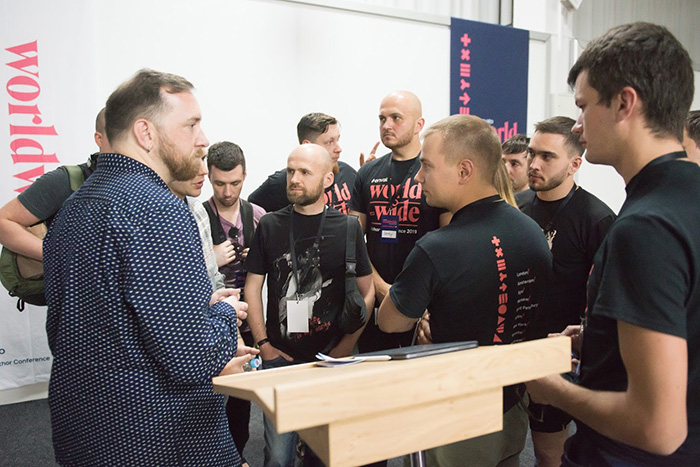 First, in July Envato welcomed the team at Placeit. They position themselves as a must-use service for many Envato customers. All in all, Placeit is growing its targets. Well, Envato has big hopes for Placeit. That's why the company began looking for ways to expand their service to include authors. Nothing to say about the opportunities Placeit can give its authors to earn.  
Then in November, there was Envato Hosted shutdown. This helped Envato focus on the core strength – its marketplace.
This spring, Envato welcomed the Twenty20 team. This is a team of 350,000 amateur and professional photographers who contribute their photos through an app. Apple, Google, Disney, Lyft, Pinterest and SnapChat are among their most famous customers. Just because the photography market is huge, Envato has big plans to corner it in the nearest future.
It would be unsafe not to mention the launch of Envato Elements for WordPress this year. To get you up to speed, this is a collection of layouts built with the top two page builders – Elementor and Beaver Builder. In addition to that, from now on the customers have the ability to choose photos from Elements right inside their WordPress dashboard. To support creative professionals, the launch of a plugin for Sketch would be a huge help.
Without a doubt, Envato keeps experimenting with products and services to grow beyond their traditional creative professional base. They want to reach the large and growing DIY-type customer, in fact. And the launch of Mixkit is a great step ahead. This free video site works similar to Pexels and Unsplash and gets high-quality stock footage into the hand of makers. More new products are coming and we hope to learn about them soon.
What Are the Main Challenges and Opportunities at Envato?
'Getting to done' rule has helped Envato expand their thinking around who their core customers are. To help makers of all skill levels get their creative projects done, Envato does its best. Have you already heard about tools like Placeit and Milkshake? If not, you'd better do research. These two promise to be a great help for makers who want to get the polished and professional look and skip to learn advanced software. There a lot of makers out there looking for an ecosystem like Envato and the best what Envato can do is to help them 'getting to done'. Good job!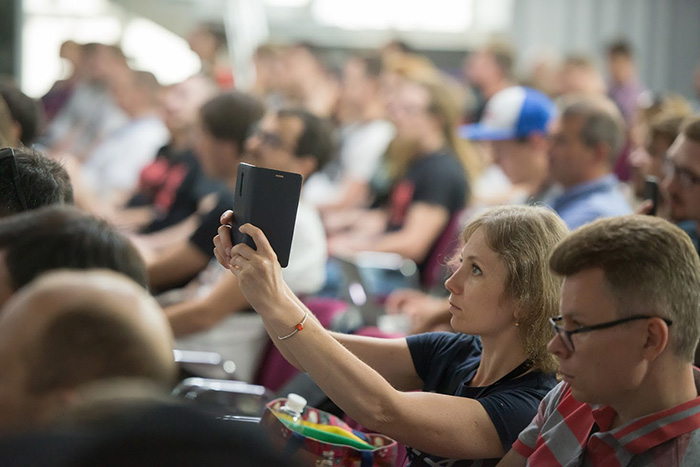 Future Plans for the Year 2020
Investing heavily in the author community is the number one priority at Envato. Also, Envato is making investments onto the discovery experience and search. Also, Envato began work on a multi-year project to redesign and repurpose category pages. Besides, they conducted research to better understand the way the flow customers make a purchase. So, get ready for changes in category page listings, category page layouts, and search results listings.
Investing in uploading is another big plan for the next year at Envato. Face it, this promises to be huge. Get ready for some improvements in the way Envato shares information. Expect a new way Envato rewards its creative minds and new opportunities.
Have you noticed some changes in Envato author newsletter? Now they are focused more on trends and insights. Also, Google Analytics is from now on available to all exclusive authors on Envato Market. All in all, the changes are going to be great and we are already waiting for them.
In fact, Envato Local is another interesting initiative worth mentioning. Envato wants to help you create a home for all creative minds from your local region. Say, a spot where it's possible to meet other authors, hare stories, insights and work together for a common goal. It could be a regular meetup in your city with authors who speak your first language, in fact.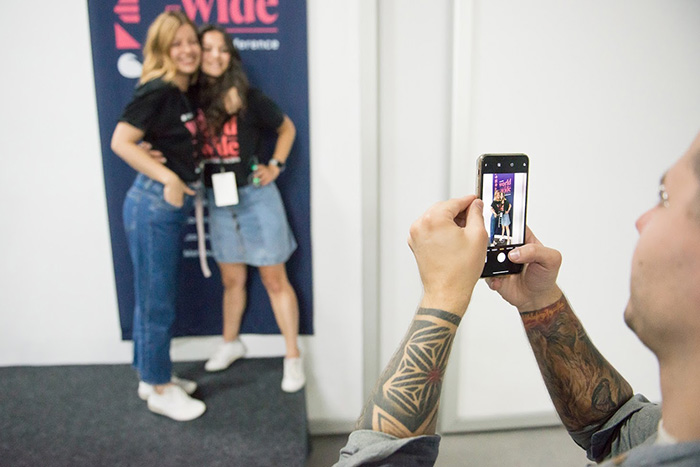 Wrapping Up
So, let's sum things up. First, ThemeREX had a chance to enjoy one of the biggest Envato WorldWide Conference that took place in Kyiv, Ukraine. Second, according to the numbers, the Envato community grows and evolves by leaps. And that's huge! So, keep your ears open and you'll make a difference in your success.
Free sites and subscriptions are on the rise;

Package content for Instagram and YouTube is in demand;

Focus on female-led and female-focused businesses;

Gutenberg is gaining traction;

The launch of Envato Elements for WordPress is a nice extra for creative professionals;

Expand of Placeit, Twenty20 and Mixkit services;

Investments are the number one priority for Envato, so it makes sense to keep it under the radar.
Now, you know everything you need about Envato WorldWide Conference and all the key points you can't miss out on. For those who had the chance to participate, tell us your impression about the conference in the comment section below!
And last but not the least if you're interested in other important industry events, check out our impression of WordCamp Europe 2019, that ThemeREX team visited this June!