The online environment has really become a great place to earn money. Buying and selling stuff has never been easier and we never had access to such a diverse list of both products and services, all thanks to the growth of eCommerce. Still, the growth of revenue earned in the online environment through eCommerce is attracting new competitors to the fold and the competition is getting fierce. Because of this, conversion has become a very important metric.
Businesses these days are doing everything in their power to convert as many leads into customers as possible. They use various techniques to do this, but we're here to talk about how you can utilize design techniques to help you improve conversion.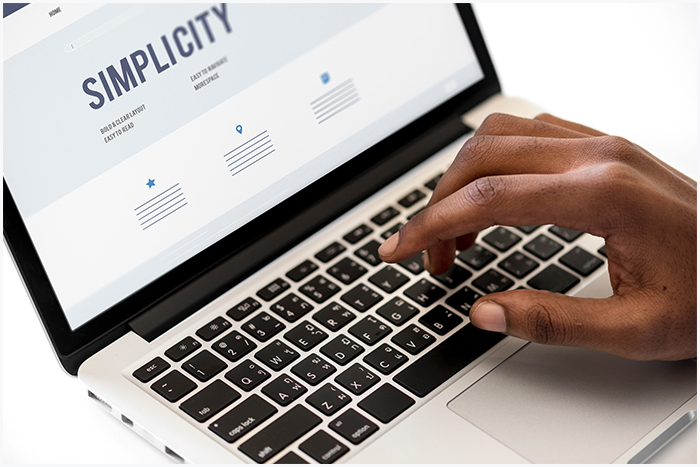 Simplicity Is the Key to Conversion
If you are creating a preliminary design for your eCommerce presence, don't over-complicate things. Having too many flashy, moving, colorful elements can distract people from what they came to do – buy something! So, try to do your best to design keeping User Experience in mind!
An eCommerce website needs to be designed to serve a purpose and all the elements you decide to include the need to drive that purpose forward and increave conversion, otherwise, they need to be cut.


Display All the Relevant Information
In the past, telemarketers and salespeople usually approached pitching potential buyers by citing all the compelling facts about the product. Only after they gave potential customers all the facts that might persuade them to make a purchase would they disclose the price, thus improve the conversion rate.
Encapsulating CTA (Call to Action)
There is no better technique to direct your visitors' attention to your CTA than using design elements to create a tunnel vision effect. Directional cues, contrast, color or any other design technique to make the important parts of your design stronger and more eye-catching.
While price withholding doesn't really work in the online environment, the basic idea to provide potential customers with relevant information from the get-go works great. When displaying facts about your products, make sure that the visitors don't have to scroll down to find out everything they need, converts your leads to customers while they are still interested!

Design Consistency
One of the most common reasons for abandonment is navigational issues. If a customer ends up on your shop's landing page but loses too much time trying to find the product they need, they will most likely just forgo the whole thing and find a different vendor.
It's important that every page feels like it's a part of the same website. This should include general design elements, buttons, color scheme, and the position of the search bar (very important). The goal is to create a design that doesn't force your visitors to think too much about where to go – it should feel natural and logical.
This may seem like a difficult thing to achieve, but with enough user testing, you'll create something that meets these standards.

Have you ever passed by a long line of people on the street and immediately wanted to know what they were queuing for? That's because our brains are wired to share the interest of our social group. Social proof helps you achieve exactly this.
By adding shares, download numbers for an ebook, the number of products sold, reviews and other nifty social indicators to your pages, you are helping people understand how other people have reacted to what you have to offer. This can help them decide whether the quality is good enough, whether your ebook is worth reading or whether your website is worth their time. Still, there are some downsides to social proofing like the probability that you are going to deal with trolls but this is something that experienced social media managers can deal with easily.
Final Words
We tend to go for things that a lot of people claim are great, so if we see that a company is making a lot of sales, we naturally assume that the product wouldn't be selling if it weren't good, right?
The point is to make the design user-centric. Keep thinking about what the visitor that landed on your page wants to do and make sure he or she can do it without any problems. Another thing to keep in mind is that your work is never done. Keep track of user behavior, identify problematic design elements and, well, make them better. Good luck!