Gutentype, a next-gen WordPress Blog Theme based on the Gutenberg builder, now comes with the Elegro​ – cryptocurrency payment plugin. The tool adds an alternative (and quite popular) payment option by providing an easy-to-integrate cryptocurrency gateway. A WordPress website built with Gutentype enables risk-free payments in BTC, BCH, ETH, and LTC with automated conversion to fiat currency.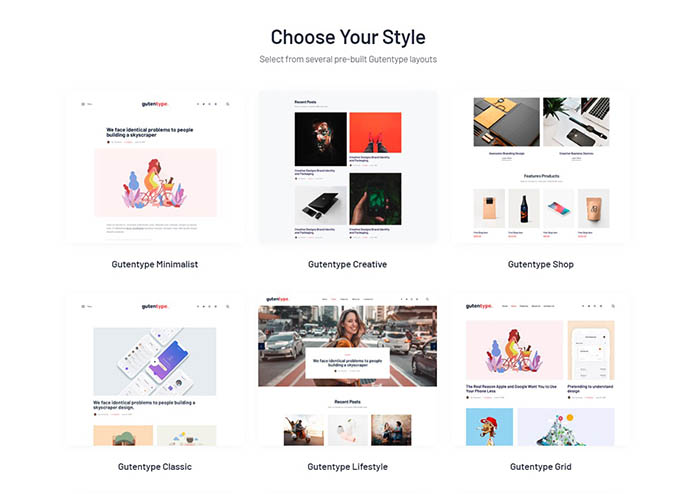 Clean, fresh and modern, Gutentype is a pot of gold for bloggers. Minimalist and sleek, it stands out from the other generic WordPress themes for bloggers. Also, it's a perfect solution for those who are just making their first steps in web design. That's where a pack of flexible Gutenberg blocks will do the trick. Gutentype works great for affiliate, media, infographics, reviews or entertaining projects. It means that you're not limited in your customization choices.
On top of that, jam-packed with the Yellow Pencil front-end style editor, Gutentype allows you to skip a lot of the site-building work. Thus, you enjoy the freedom of customizing every CSS element of your site without touching a single line of code. Whether you need a website for a charity, finance, parenting or sports niche, Gutentype is easy to edit and manage.
Aside from Elegro integration, Gutentype is WooCommerce ready. It means that you may have no selling experience at all, yet your online e-store can go live in a matter of minutes. As such, you can poke around tons of eCommerce options to make sure that you are ready to maximize your profits online.

If you want your site to be a big blow to your business, keep tabs on social media. Thus, integrate your Instagram profile with your site and expect the customer base to broaden. Also, it's easy to keep your visitors informed about what's going on with the help of different contact forms and MailChimp integration.
Of course, it goes without saying that Gutentype responds to all modern mobile devices, platforms, and browsers. As a result, your visitors are happy to browse your site no matter what. The happier visitors stay on your site for longer. To see your site shoot up to the top, it's vital to follow the best SEO tactics. Thanks to the SEO optimized code, Gutentype can help generate boatloads of qualified leads. Isn't it what you're aiming for?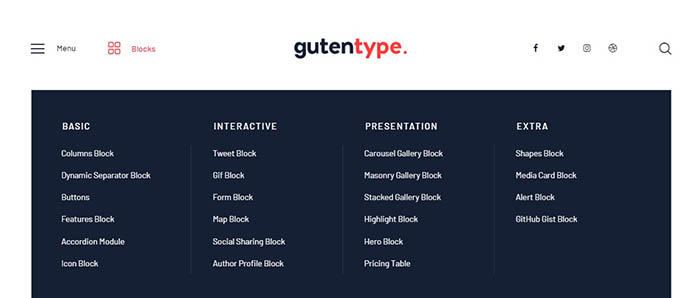 The best thing about Gutentype is that it's a perfect choice even for newbies. Why? Well, jam-packed with 10+ creative pre-designed homepage layouts, it allows you to speed up the site-building work from ay one. So, just find the design that lights your fire and start making changes that fit the bill. No matter your niche, promoting your business doesn't need to be a tough gig. Take advantage of a set of pre-designed pages to present your brand, showcase your offers, introduce your team or showcase your caring side.
Don't like the color palette? No worries, poke around flexible color settings and adjust colors to your taste. The black skin is not a new thing, yet, it's making waves today. If you prefer your site to look in black skin, go ahead and activate it. What's more, you get not only a website that is built in line with the best web design standards but also the one that comes with super-fast loading speed. That's huge, in between. Your visitors are impatient today and they won't wait for your site to load. No way!
Even if you are a newbie, you need to start your own blog. It's a spot to give your brand a voice, so make sure you make a sound. Choose between multiple variations to find the blog layout that fits the bill. Bring pin-worthy content with beautiful images and reviewed by other viewers. Add some social proof and voila your site can help transform you from a mediocre place into a universal trustworthy resource.
There are so many advanced features jam-packed in Gutentype so that you need to take time to learn more about it. Being translation ready, Gutentype makes it easier for you to help your brand go global. So, no matter what language your target audience speaks, your site is available for them with just a click. At last, forget not that a pack of custom shortcodes & widgets will come to your aid every time you want to skip the headache of coding. It's an easy way out, so why not take advantage of it?
Cryptocurrency Payment Gateway by Elegro: New Opportunities for Website Building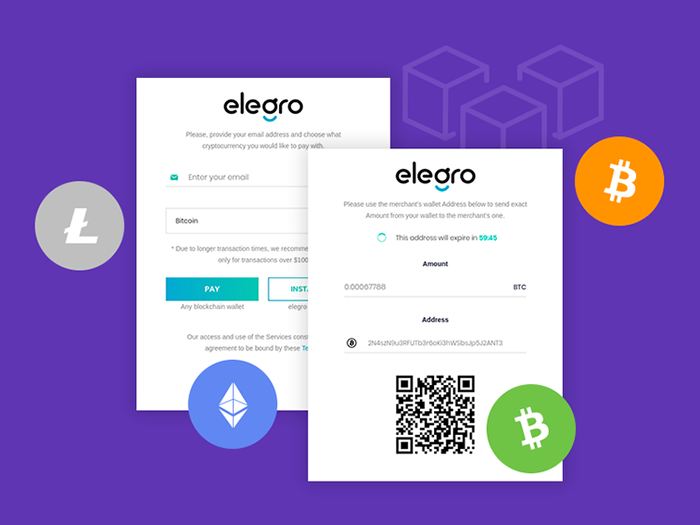 Implementing innovations such as accepting cryptocurrency can beneficially transform a web-based business. At the same time, a wide range of merchants who are still "not happy" about switching to cryptocurrency acceptance. Imagine, those folks do believe that integrating a cryptocurrency payment gateway as a new website feature involves "doing the math" and consumes too much of their precious time and money.
Anyway, the world of finance hasn't stopped! It is open to new ideas and promising initiatives. One of those is the Acceptance widget by Elegro. The latest FinTech ideas implemented by blockchain enthusiasts provide a reliable payment processing platform that makes it easy for merchants to accept online payments in Bitcoin and altcoins with no need to bother with crypto exchanges.
Integrated via Elegro's pre-built WooCommerce cryptocurrency payment plugin, the solution allows consumers to choose cryptocurrency as a valid payment method on a checkout page of the web store. As for store owners, after registration in the Elegro dashboard, they get settled in fiat without actually touching digital coins and having extensive experience with blockchain and cryptocurrency.
Modern Shoppers Go Online
While cryptocurrency can boast of some impressive numbers, e-commerce digs in its heels.
According to the survey presented in the Global e-commerce Book, global online sales are predicted to hit the mark of 4.8 trillion USD by 2021. At the same time, the number of shoppers buying products and services online will increase to nearly 2.1B. With such a vast number of people preferring to shop online, it's undeniable that businesses will have to turn to e-commerce completely or at least ensure they have established online shops.
Here are some stats:
Cryptocurrency: a Brand-new Concept of Money
Not so long ago, crypto coins were treated as one of those bells and whistles the tech-savvy society was fond of. Well, look at the crypto now! Widely-adopted decentralized currencies such as Bitcoin have turned into assets that provide a much better way to transfer value, as compared with the "old-school" money.
Let's see what figures say about the new-age money.
These days, the blockchain handles roughly 14 000 Bitcoin transactions per hour.
The number of active users of BTC wallets is expected to surpass the 200M mark by 2024.
People demand the adoption of cryptocurrencies. According to a poll conducted back in 2018, more than 45% of Amazon users want the platform's own coin.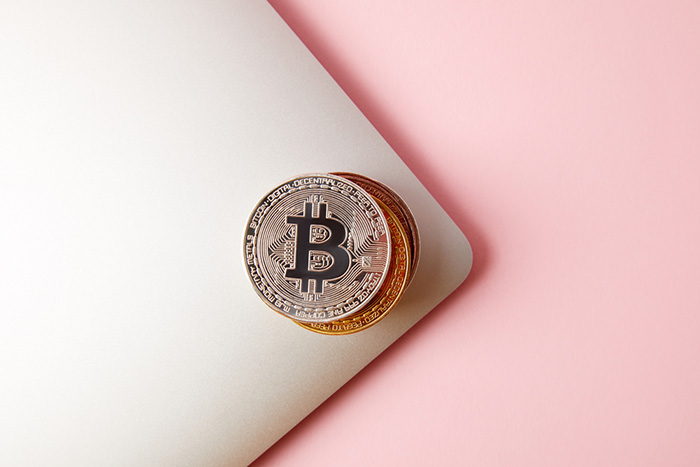 It's now widely accepted that a combination of e-commerce and crypto processing is a natural evolution of the retail industry. Online stores offering a variety of payment options are rapidly replacing brick-and-mortar outlets around the globe.
As for "palpable" shops, boutiques, and mom-and-pop stores wishing to preserve their future relevance, they have to catch up and get their own websites that would feature flexible payment processing systems required by modern shoppers.
Here are figures that highlight the prospects for the forthcoming crypto commerce age:
The global market of e-commerce is expected to reach $4.5 trillion by 2021, with approximately 480 million more shoppers worldwide buying things and services on the Internet.
Further development of services such as Uber, Air BnB, Lyft will presumably result in the boom of the "sharing" economy based on the Internet. The P2P market will grow to $335 billion by 2025.
E-commerce goes great with cryptocurrency. In 2018, it was estimated that business owners who accept digital coins as payment had a 60% boost in new clients with $2M additional sales in the first 5 months.
Bitcoin, Ethereum, and other widely-accepted virtual currencies are of interest to a broad range of enthusiasts and businesses owning websites created with Gutentype. These cash alternatives holding a series of digital characters can be easily transferred within a global payment network with no borders and excessive bank charges in exchange for goods or services.
In turn, cryptocurrency owners make a fast-growing consumer segment that can be covered by forward-looking business owners looking to boost online sales and create an additional source of income.
Solutions like the Elegro Acceptance gateway create amazing opportunities for a successful website and blog development; ensure better safety, and transparency to payment processing. Any website owner can capitalize on them without prior experience with blockchain technologies.