Diversifying your business is the best way to compete globally and expand your operations. Of course, do not settle anything less in your location in South Australia, try to explore the neighboring states, and even consider the international market.
As the company continues to grow, it becomes popular in the market and eventually, it reaches potential leads all over the world. However, you must be able to communicate as efficiently as possible and satisfy the customers with their needs and wants.
To build a strong relationship with the customers, you need to have a flexible website that can cater to their queries and concerns. In short, you must get a plugin that can provide multilingual languages with a seamless feature. As we check the famous apps and sites in the market today, we came across various tools that can help your website reach its potential customers. Let's start, shall we?
If there is one truly convenient way to translate your website, it must be through ConveyThis!
It is the most translated language plugin in the WordPress directory (over 38 language contributions) and is growing fast. ConveyThis makes it very simple to integrate into WP website and activate as many as 100+ languages.
ConveyThis uses automatic machine translation to translate your entire site, and adds a language switcher button. So within the first couple of minutes, you'll already have a working, SEO-friendly multilingual site.
It comes with both free and paid plan. Free plan that lets you translate up to 2,500 words into one language, the paid plans use SaaS-style billing, which means you'll need to continue to pay for as long as you want to use the service.
Paid plans start at €4 a month for one language and up to 10,000 words.


For beginners and intermediate, a free plugin is a perfect partner to help you build and maintain a website. This tool features a multilingual setup for WordPress files, translation plugins, and themes.
It contains a built-in translator editor which you can access on your WordPress dashboard. You can also update and create language files for your themes and translation plugins. You may also extract the translatable strings using the source code and you can generate templates.
When it comes to its support, it can only be accessible using a premium account. Moreover, watch out for some translation plugins that block the Loco translate such as Wordfence.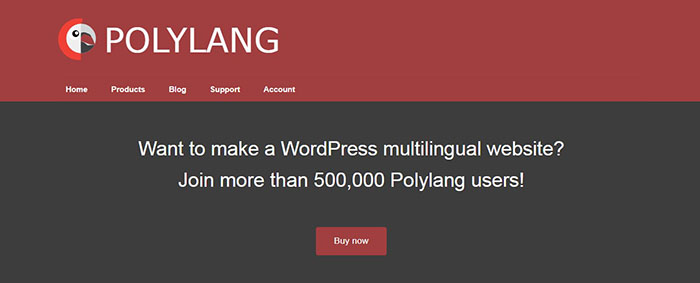 If you want a jack-of-all-trades with free access, you may consider the Polylang. You can update it manually or hire someone to enable it on your site. It can translate media, pages, categories, tags, posts, widgets, menus, and more. You can use this plugin in your domain or subdomain.
The great thing about this plugin is its front-end language switcher that works in the menu bar and widget. Aside from that, it is search engine optimization friendly and there are unlimited languages to choose from.
If you're from South Australia, you can look for Joel House SEO Brisbane to check the legitimacy of its features. In this way, you can assess whether it's SEO-friendly and generate as many languages as it can.
However, the Polylang is like Loco Translate in which they do not have a support system in free accounts. Furthermore, it does not have an automatic translation feature and you need to pay a premium subscription to access its multilingual setup for e-commerce stores.


Are you an online business seller? Well, you need to make your shop accessible to all customers in various languages, right? If this is the case, you can try the WPML plugin. It stores over 40 different languages and it can switch translation manually and automatically.
You can fully translate the contents of your e-commerce store from product listings, adding items to cart, check out, and sending confirmation emails.
Moreover, it has an available support system for nine languages, and they are approachable six days a week at nineteen hours per day.


Aside from the WPML, you must also consider the G Translate plugin. It contains over ninety various language forms for your posts, pages, tags, categories, widgets, menus, and more. It also provides support for WooCommerce shops.
It features a human-level tone translation machine and it can even convert the URL to the customer's preferred language. Hence, it also helps in improving the SEO of the website.
When it comes to the drawbacks, it does not provide a manual edit for automatic translations. You will lose your language data if you cancel a premium subscription. Moreover, the free version contains limited features on its multilingual SEO setup.


What makes this plugin distinct from the others is it can integrate with Google for an automatic translation system. You can edit using its visual interface and expect a fully translated content. It is also popular for online businesses due to its multilingual compatibility and it has free e-commerce support for WooCommerce shops.
Like Polylang, this plugin features a customizable language editor in which you can convert the content using the option on the website. It also contains an automatic detection for language based on the visitor's location.
As the downside of this plugin, it has only a limited language and you can access all if you pay a premium subscription fee. Moreover, it provides SEO Pack add ons if you opt for the paid account.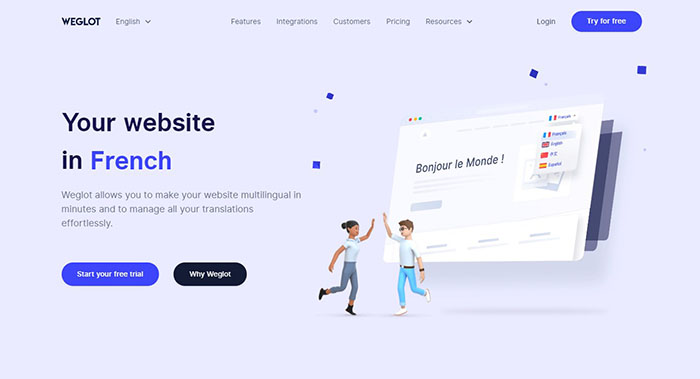 This platform offers an all-in-one service for multilingual translations and SEO features. You can translate your website content automatically and manually edit some parts to improve your website according to your preference.
To boost your SEO, this plugin creates subdomains to check whether the pages are indexed properly. It also helps in translating metadata and inserts hreflang tags in all the pages.
Its auto-translation can be combined with Google, Microsoft, Yandex, and Deepl. Moreover, you are always free to edit the translated content manually. It also offers team collaboration editing features and provides visual editor management to allow users to change the displayed texts.

If you're looking for a language manager, this platform could be the answer to your needs. It stores over 800 various languages as its default setting. Hence, you can edit the existing languages or add more.
You can utilize this plugin for your e-commerce store and translate WooCommerce shops. Aside from that, you can enjoy several SEO privileges such as automatic hreflang tags, permalinks, top-level domain support, and more.
Have You Chosen the Best Translator Partner for Your Website?
Communication is the key to unlock opportunities in the business. As the company expands, it must keep pace with the trends and outrank its competitors. To make this happen, the business must be flexible in its operations and learn how to build a strong relationship with the customers.
Apart from improving the operations and marketing, the use of the multilingual languages should be considered to reach your target customer's needs and wants. If they can able to read your products and services offers, they will become interested in your business.
As a summary, we have listed the seven most popular translation plugins for WordPress and eCommerce stores. You can also check whether these tools are compatible with your content management system. For small business owners, we recommend you that you should consider the free access translation plugins.
If you're willing to invest in a translator tool, you may also consider paying for a premium account. In this way, you can able to access the full features of the plugin and make your communication process a lot more convenient.