7 Effective Ecommerce SEO Tips
Reading tantalizing success stories of young Ecommerce entrepreneurs who have gone ahead to rake in millions of dollars from their parents' basements can be utterly breathtaking and simply otherworldly.
The internet has opened some never heard before income streams like dropshipping that you can adopt to launch your online business with minimal capital. However, making it to the Forbes' cover page as the freshest Ecommerce kid on the block is easier said than done.
Getting recognition in an ocean full of viable online businesses can prove to be quite tedious and frustrating. As a matter of fact, most online startups fade out in less than a year after launch.

When you create a new Ecommerce store, you already have a product or service that you intend to sell. Now the only thing remaining is getting traffic to your store and converting that into sales.
This is where your store's ranking on the Search Engine Results Pages (SERPs) comes in handy. When prospective buyers search for a certain product or service online, the businesses listed on the first page of search results stand a better chance of winning the client.
If you are a small business startup without many finances for running ads, Ecommerce SEO is your best bet to making it to the top of search results. It implies making use of natural traffic from search engines to improve your store's rankings.
7 Magical Ecommerce SEO Tips for 2020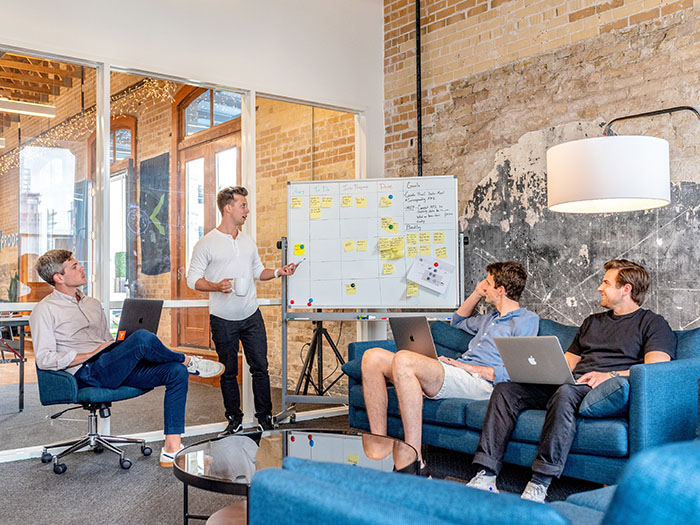 If you thirst for more brand visibility for your store, Google's rich snippets are a sure-fire formula to catapult you to the first page of search results. This works by implementing proper Schema Markup on your product pages. This is basically a unique code that makes the content on your page better understood. The search engines will then pick up rich snippets of your ratings and product reviews which can work magically in attracting prospective clients.
The aim of any Ecommerce store is basically to make money. For you to succeed in the world of business, prospective clients must be able to trust you and feel safe when dealing with you. In this fast-paced era that is marked with shocking cybersecurity threats, top search engines like Google through its HTTPS Everywhere Initiative continue to enact strict measures that reward those sites that take web safety seriously and punish those that don't. Searching for the cheap wildcard SSL certificate and install it on your server, for instance, is a simple step but one that will get you in Google's good books and eventually make your store rank higher.
Arguably the topmost factor to consider in Ecommerce Search Engine Optimization (SEO), using the right keywords is one guaranteed route to becoming a superstar in search engine rankings. There are many reputable tools to guide you in this process such as Google Keyword Planner, Serpstat, Amazon Suggestions, Google Autocomplete, Keyword Tool Dominator among others. You will need to identify the search volume of the keyword you have in mind to establish its popularity. You will also need to consider the user intent when searching the keyword whether, for instance, they are planning to buy right away. Ideally, you should use long-tail product-specific keywords.
A great way to master the game of Ecommerce SEO is constantly reviewing your competitors to see their strengths and weaknesses and then using this information to your advantage. A tool like SEMrush is very effective for conducting competitor analysis. Get to know how they go about their activities like product pricing and marketing, how often they have promotions and discounts, the kind of keywords that work for them, their On-Page SEO elements like page titles, meta descriptions, headers, content and so on. You can then tweak the info to benefit you and help you rank higher.
The design phase of your store is very sensitive because it forms the foundation for every other activity that will be taking place in your store. To this effect, you need to consider important factors like user experience and mobile-friendliness. Most millennials handle all their online transactions using smartphones and so if your site is not mobile-enabled, you stand to lose business. Also, check aspects like loading speeds to make sure that users don't wait for long minutes to get to the intended page. You can use interlinking within your pages so that a user can get to any product they want within three clicks.
Also, be on the lookout for broken links and error codes. Remember that Google uses factors like mobile readiness and user experience when ranking your store.
On-Page SEO plays a very major role in Ecommerce SEO. These incorporate all details on your product pages like page titles, meta descriptions, header tags, product descriptions, images, videos and so on. When creating page titles, for instance, you need to come up with a creative combination of your brand name, product name/model and the keyword. Your meta description and header tags too need to represent the product and keyword to the letter to ensure that Google identifies you as an authority in the niche.

Include every single detail about the product in your product descriptions to make sure that prospective buyers get all the info they need like manufacturing materials, sizes, colors, shapes and so on. High-quality images and videos also work magically because as the saying goes, seeing is believing. Have nice shots of the product from all angles and create how-to and customer review videos so that customers can get a good feel of your product.
High-quality backlinks are a very great way for Google to rank you higher on search engines. You can acquire them by guest posting on other blogs and having links directing to your store. You can also approach leading influencers in your niche who could review your products on their blogs and social media channels with links back to your site. Make use of every open platform out there to share your products because the more the healthy backlinks you have directing to your site, the higher the search engines will rank you.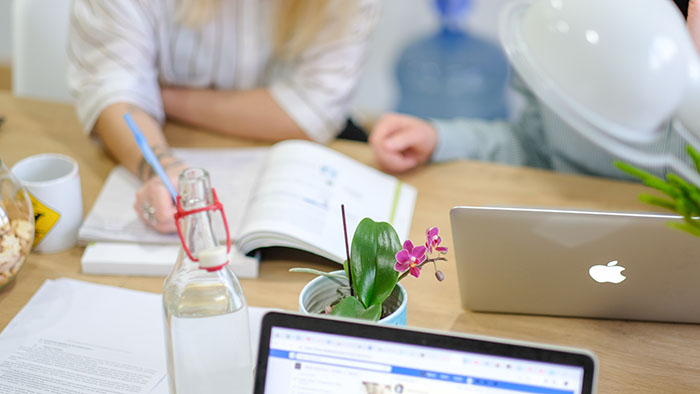 The ever-dynamic tech space is guaranteed to evolve even further in 2020. As you seek to turn your Ecommerce store into a success story, implementing Ecommerce SEO best practices is one move where you can never go wrong.
Not only is it cheaper as you will be using natural organic traffic to rank higher but also, it's sustainable and will reward you for many days ahead. You can then try out the tactics given above and watch your Ecommerce store move to the first page of search results.
For the Updates
Exploring ideas at the intersection of design, code, and technology. Subscribe to our newsletter and always be aware of all the latest updates.