5 Best Job Board WordPress Themes & Plugins 2020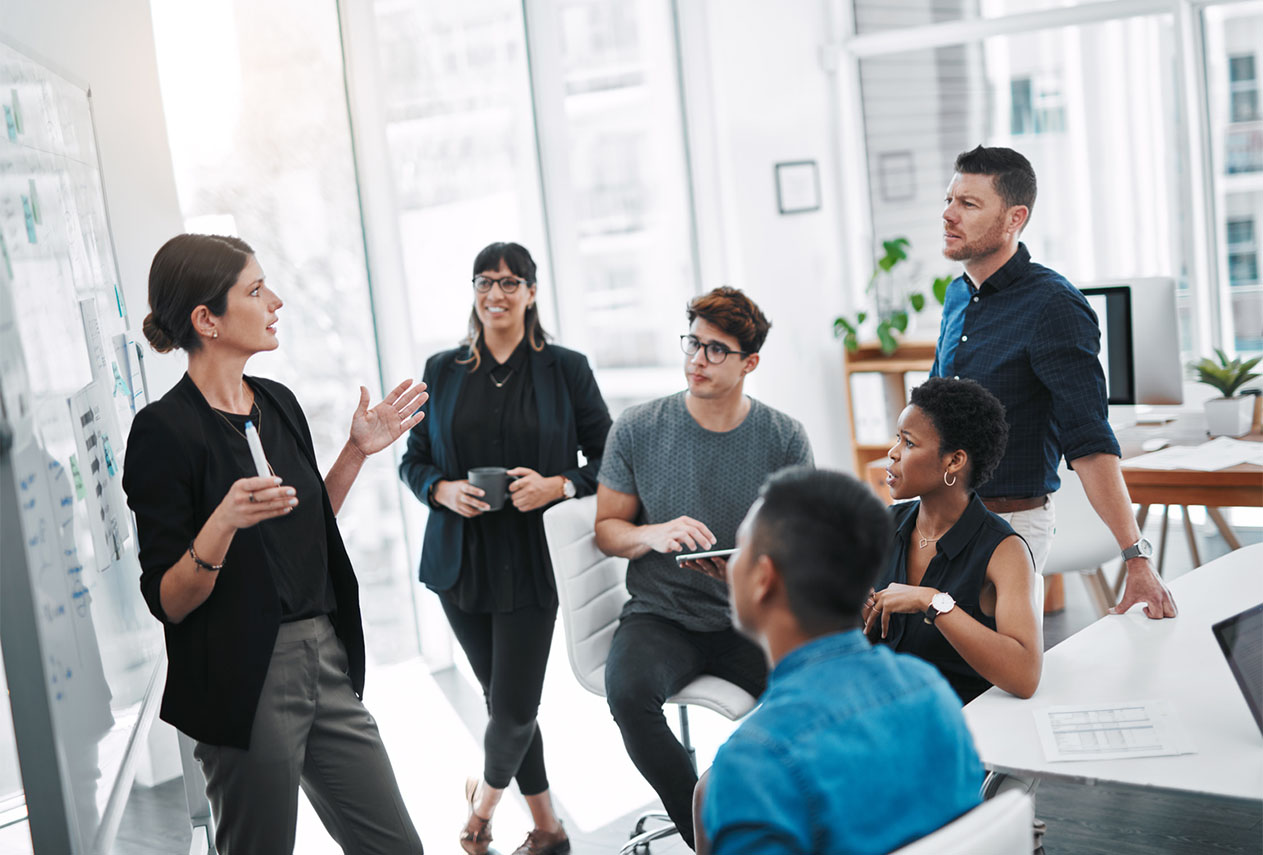 Are you going to create a jobs website of your own? Looking to add a job board to your already created WordPress website? We are here to help you choose between several options available. 
Most people create a website using WordPress. You don't want to create a website that is not easy to sue, nor is it good to look at. With the help of WordPress, you have various themes and options available to you. 
Everyone looks for job opportunities online. There are several websites like ZipRecruiter, where you can find job opportunities. These are created using job board themes and plugins on WordPress. As a job seeker, you have several questions like is Ziprecruiter safe? You can know the answer to this question if you know the working that goes into these websites and the plugins they use.
When you are selecting a theme or a plugin, you need to choose one that is based on the needs and requirements of your website. We have reviewed the top 5 best Job Board WordPress Themes & Plugins 2020 below. Let's take a look at their features and functionalities.
ShiftCV - Blog \ Resume \ Portfolio \ WordPress Theme
ShiftCV WordPress theme is the ultimate solution for getting started with a personal blog or online portfolio website. It contains all the needed functionality to display your skills and talent professionally. The theme contains 7 unique one-page skins, which you can import to your site with just one click. It's easy to manage the layout structure code-free using the intuitive drag-and-drop functionality of the Elementor page builder.
There is no need to worry about the way your web page will be displayed on smaller screens thanks to the mobile-first layout of the theme. The theme's customization won't cause you a lot of difficulty thanks to the availability of many shortcodes, widgets, modules, pre-made pages, and advanced theme modification options. It also includes such functionality as Print and Download CV, which is essential for the topic-specific websites.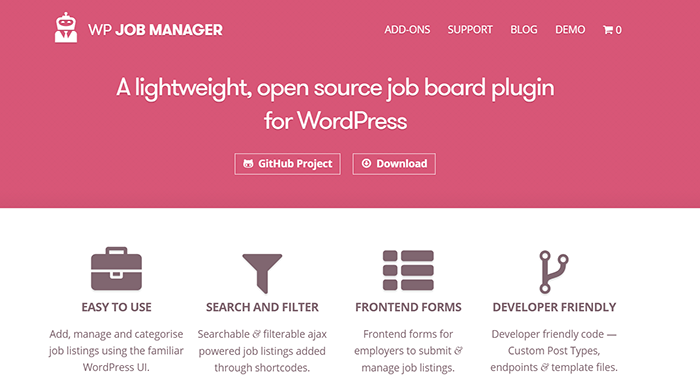 WP Job Manager is a great job board plugin from Automatic. If you are adding a job board to your
WordPress
website for the first time and are looking for a plugin that provides the most user-friendly yet advanced features, then you should look at WP Job Manager. The free core module of this plugin will cater to most of your basic needs.
It is a shortcode plugin and works well with any theme. It is very easy to get the plugin up and to run. You can list the jobs while displaying all the information such as company names, date of expiry, etc. You can also create a job submission form where the employers can list the jobs themselves.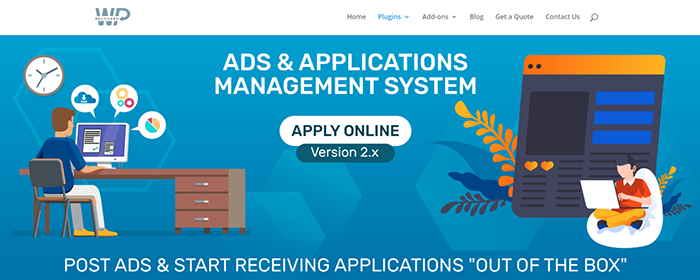 The second plugin that you can use with your WordPress website is Apply Online. It is very easy to set up and is user-friendly. If you are looking to add job listings on your website, give this plugin a look. You can also use this plugin to add a registration page or an advertisement page. Once it is published, the job applications can be received on the website immediately.
It has an intuitive interface that allows you to categorize, add, and manage job advertisements from within your dashboard. You can add job descriptions and various other job-related features. When anyone fills an application, you receive an application.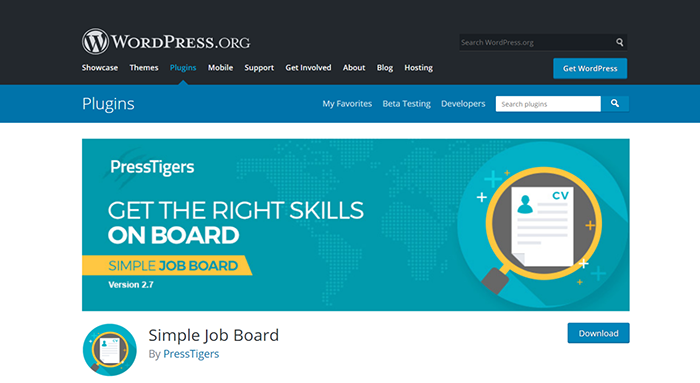 Simple Job Board is another Job board plugin that you can use with your website. You can download it from the WordPress repository. It is a user-friendly plugin that will enable you to add a job board to your blog quickly.
You can get multiple job listings. Moreover, you can display the jobs alongside application forms with the help of short codes. You can also purchase further add-ons if you are not satisfied with the free features. It is a low-key yet effective plug-in and is a great choice for those users who have a restricted budget.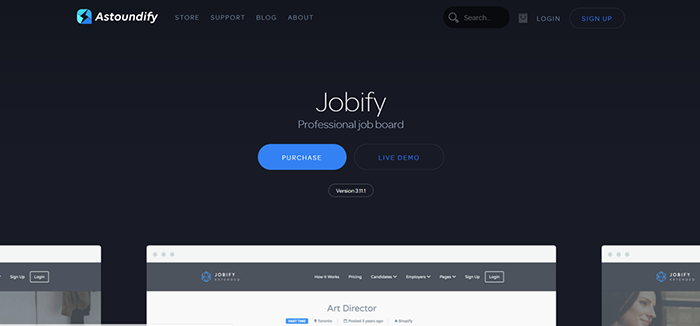 Jobify is a theme for Job board on WordPress websites. It features front-end job submissions, a responsive design, a WooCommerce integration, and a lot more. There are easy setup tutorials that you can watch to learn how to use the theme. 
It is a good looking theme which works really well with the WP Job Manager plugin we have reviewed above. It helps you get a functional and great looking job listings website on WordPress. It uses a standalone plugin to provide the basic job board features, thus giving you room for changing themes later on. 
There is a homepage widget area. Thus, you can drag different widgets and drop them wherever you want. There is also an option for customizing the colors of the theme.

WorkScout is another job board theme for WordPress that works with the WP Job Manager plugin. It not only uses the library of this plugin, but it also integrates WooCommerce. When you are thinking about monetizing your website, this Job Board theme is a great option. All of its features combine to provide you with a completely functional job site on WordPress. On this website, employees and employers can connect with each other and advance their careers.
User profiles for both recruiters and job seekers can be created, and their details will then be displayed on your website. Job alerts option, along with detailed search options, make the theme very easy to use.
If you are looking for job board WordPress themes & plugins, you will see that there are several options available online. When it comes to choosing Job Board themes and plugins, there is no one magic answer. There are various options available, and they all differ according to your needs and requirements.
We have reviewed top 5 job board WordPress themes & plugins that are present in the market. We hope that you find one that you really like!
For the Updates
Exploring ideas at the intersection of design, code, and technology. Subscribe to our newsletter and always be aware of all the latest updates.