10 Reasons Why WordPress Can Be Perfect for Small Businesses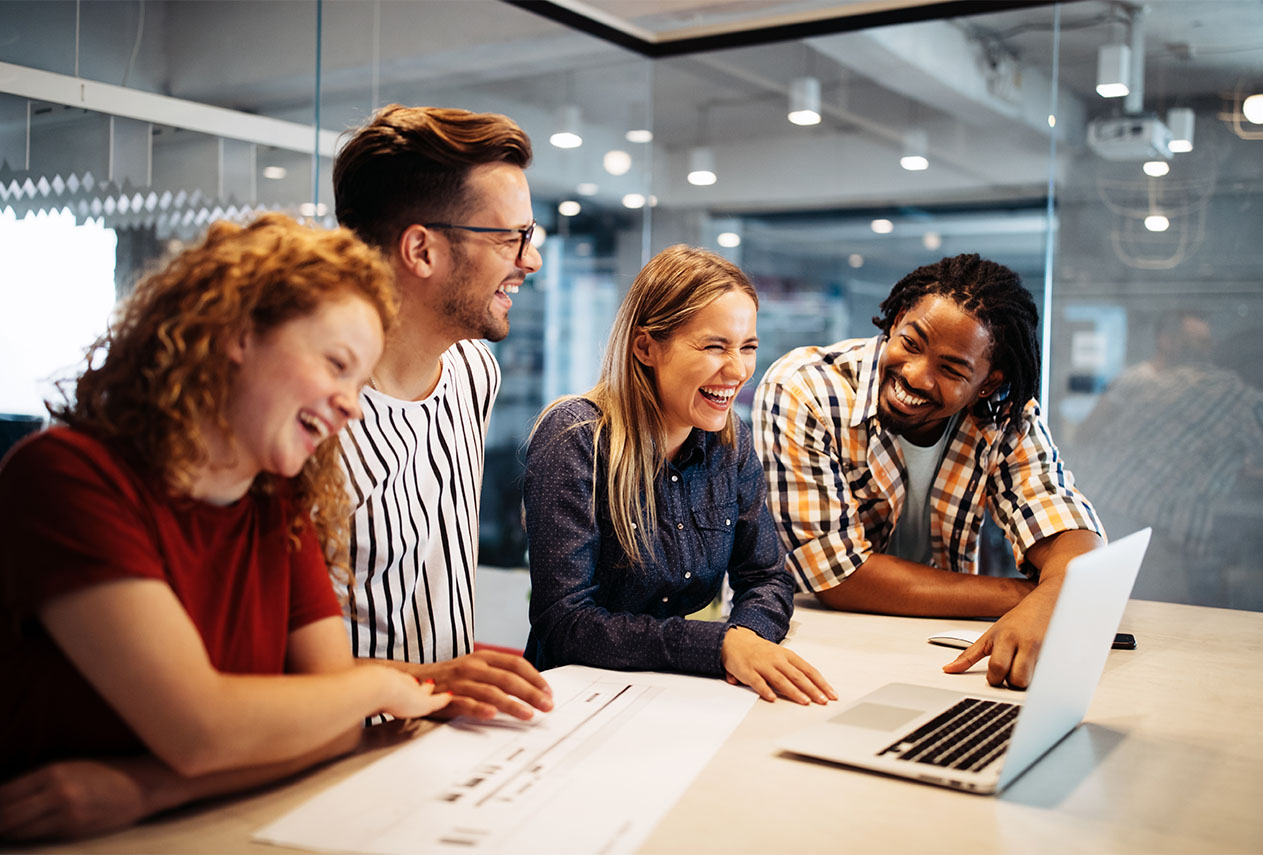 The younger generation is getting ever more tech-savvy. That's the fact.
Whatever the market size of your business, having a website is just as important for the company today as building a new business. That's an assumptive solution. 
But as we know, small business owners often get confused about whether they should have a website or not, and if they build the website, most of the time they are clueless about what to do with the site. Well, I don't blame them because it is fair at a time to be clueless since owning a business and managing a website for the same is a lot of work.  
However, there's one English phrase, 'Where there's a will, there's a way.' So, WordPress is your ideal way for you as a small business owner who isn't tech-savvy and experienced but eager to provide a versatile workplace setting.
WordPress is the content management system (CSM) software that is designed to operate your website. It is written in a general-purpose scripting language i.e, PHP. WordPress helps you to create webpages for your business purpose.
The security of automated upgrades, themes, accessibility, and stability that comes with WordPress is the reasons why it is loved around the globe.  It helps businesses to create an online presence with ease. Well, there are not one or two benefits that WordPress contains, but many. So, we have curated the top 10 reasons for you to understand better. Let's get started.  
That's correct. WordPress is completely free of cost. The ability to download, modify, extend, and redistribute the software in any form you wish, without charges or any sort of fees is because it is open-source software. However, if the explanation of why it is cost-free is not clear, then understand in this way, 
WordPress is not a tangible product. So, this built software can be replicated several times with little expense. 

The effort behind WordPress is not provided by a sole person, but by the participation of tens of thousands of brilliant minds. So, it really doesn't make sense to sell.
So using this free WordPress software for your company can help you save money and build an effective website that can generate great amounts of traffic. 
Easy to Set Up, Manage and Use
One of the biggest benefits of utilizing WordPress is that it can be set up with only one tap without a professional being hired. So even though you're a novice and have no information technology experience, you can still install the software in only a few minutes. This does not require the introduction of a special system to use and upgrade WordPress.
Don't be deceived. Versatile in the sense of its usage. You might be aware of the fact that WordPress was launched originally as a blog platform. And there's no doubt that it is one of the best blogging platforms in the world.  But it is often believed that with time, innovation is necessary to bring in.  WordPress has proved it in real life as it brought the expansion of its software with some more usage. Therefore now, you can create much more with WordPress like:
Custom posts,

Custom fields,

Advanced fields,

Relational fields,

Conditional fields, 

Flexible content, etc.
If you believe, many companies have already adopted WordPress to manage their entire website from implementing strategies to publish the content to market it. And why not? Because it is absolutely worth it. 
Another reason to consider while in doubt whether to use WordPress or not is the plug-in function. It is specifically designed to add and expand the WordPress site's features. For your convenience, hundreds of free and paid WordPress plugins are available that are simple to install and use. Not only it allows you to add extra features to the site, but it even brings the whole new framework to your site. Moreover, you can customize those features according to your requirements without codes.
Just like Plug-ins, WordPress offers a variety of themes. Why? Every once and a while, you will have to introduce something new to your website to break the monotony. So the right theme-based template will do the same. The great designs would make your content vibrant, else your high-quality content will get boring.  
In addition to free themes, there are also thousands of premium WordPress themes available that are useful to make your website powerful and more engaging. More engagement means more conversion. More conversion means more sales. That eventually means your business's profit bar is at the top.
This is the most convenient reason for you to choose WordPress. Either you operate a basic blog, a small business platform, or even a website network, you do not need any coding skills. WordPress programmer will create the codes for you by using four different programming technologies to build a WordPress site including:
HTML,

CSS,

PHP, and

Javascript.
However, if you have a clear knowledge of coding and choose to incorporate your own codes, you are enabled based on the nature of the modification you wish to create. 
Yes. SEO optimization with WordPress is the new normal. That doesn't mean you need to put extra efforts for SEO in WordPress, because it by default solves all your SEO issues. How? 
WordPress completely concentrates on customer experience. 

WordPress lets you create efficient

Permalinks.

Yoast SEO Plugin lets you add metadata in your posts in minutes. That makes it easy to manage your metadata. 

WordPress makes it easy to optimize images.

WordPress allows customers to use the software in a smooth way as it doesn't take much time to load. 
Apart from this, WordPress also allows integrating the social media campaign and with other software tools which is our next point.
Multimedia and Software Integration
Many times you hear that content is great but doesn't have a spark. What does it mean? It simply lacks visuals. So WordPress allows you to save your content being dumped by offering you to add multi-media such as, 
Images, 

Documents,

Audio and videos, 

Animations, etc.
Another integration WordPress supports is third-party software and tools. From carrying out marketing updates and alerts to delivering various payment forms, you can select from a variety of third-party plug-ins.
Everyone gets nervous when it comes to security checks. WordPress is an open-source program so there are high chances to hack it, but you will be surprised to know that the latest WordPress core software is not hackable.  However, you need to follow best practices to keep it safe such as, 
If you are using out-of-date software, you need to take into consideration the latest software – including themes and plugins.

Make sure to have secure passwords for WordPress and limit login attempts to avoid attacks.

Make sure your computer is virus-free.

Another safe practice is to use two-factor authentication, where possible for hosting services.

If you wish to install extensions, make sure the site sources possess a certain reputation. 
If you take all these considerations into action during the web development process, WordPress has the quality to protect your website in the best way possible. 
Most Popular and Supreme Solution
As a free open-source platform, you might not be shocked to hear that WordPress is the most dominant CMS in the market as 35% of active websites use WordPress. Not just that, it is unique in terms of its performance in great consistency and adaptation. You may realize that Google has begun to lower the rank of websites that are not mobile-oriented.  However, you don't need to reinvent your entire website with WordPress to make it available on phones, tablets, and other devices since it does respond automatically.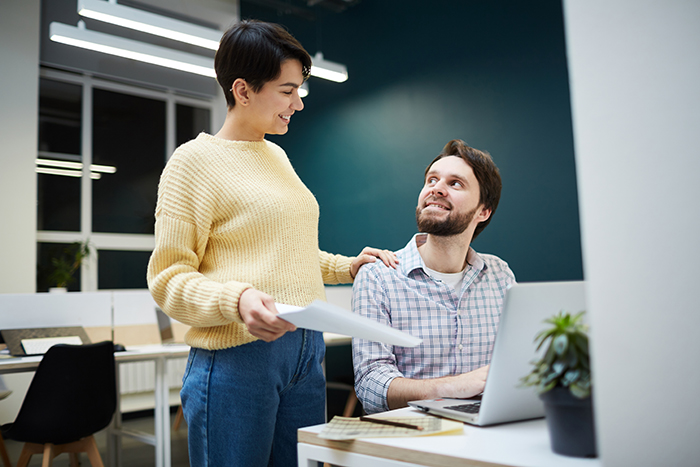 Starting and running a business are two separate things. There was a period when advertisement, company knowledge, and brand identity were all a term in the books, but now you know that WordPress is the ultimate solution. If you, as a small business owner, try to boost the revenue with websites through the online presence, WordPress will make everything easy for you from planning to marketing. Because you will have complete control on the website. So for any queries and concerns about WordPress, themes, plugins, or anything else, you can write to us and we will solve all your doubts as soon as possible.
For the Updates
Exploring ideas at the intersection of design, code, and technology. Subscribe to our newsletter and always be aware of all the latest updates.