In a world full of similar brands, it is tough to distinguish one from the other. As a business owner, you have to invest heavily in branding to distinguish your business from others.  Branding helps build lasting relationships and with your customers, grow revenue, improve customer retention among other positives. One of the most crucial aspects of branding is a business logo.  Whether you are a writing service offering editing jobs, food delivery business, cab-hailing company or web designing, your business logo sets you apart from other brands in your niche.
Many customers identify and connect with brands through the logo. It is the first thing a customer notices about your business and thus forms the foundation for branding.  A perfect logo helps customers from a good first impression of your business. As such you need to design a great and easily identifiable one for your business.
This article highlights some of the most important things to consider to make an impressive and perfect logo for your business. Keep reading.
Simple Design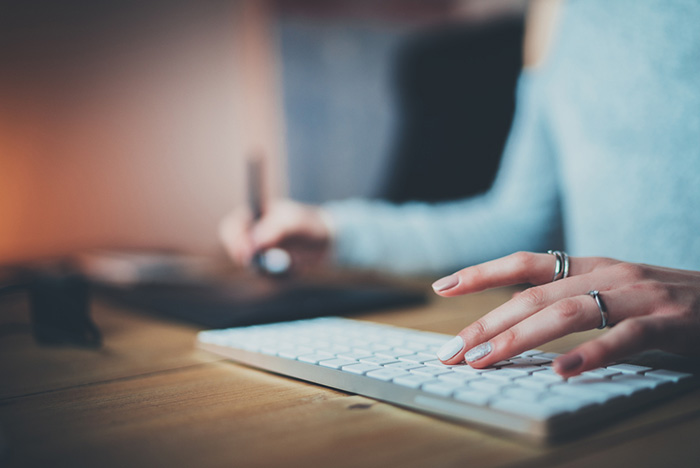 The greatest mistake a business can make is to build a complex logo. You must streamline the design and avoid overcomplicating things in the logo. A logo helps identify a business but it cannot tell the whole story. An overly complicated logo will not resonate with your audience and it is thus advisable to go with a simple design that potential customers can easily identify.  Go for a logo design which anyone can describe in words that reflect your brand.
Memorable and Impactful
If someone looks at your company's logo, will they look away or retain their gaze? Will they look again at the logo to find out more? A perfect logo is memorable and impactful. It will capture the viewer's attention instantly and leave a positive impression.  When they see the logo again, they will recall it and your brand.
Versatile/ Responsive Design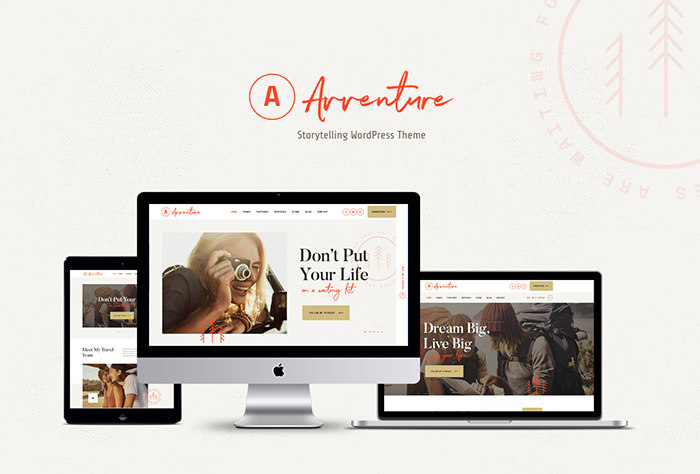 When building a logo design, go for something that looks equally good on all internet devices. Responsive web design means your logo suit all devices and there is no need for the viewer to enlarge or minimize it for their screen.  The same applies for application on any print materials during advertising.
Scalable
If you want to design a great logo, go for a design that looks good when scaled downward or upward.  It should have a subtle but interesting visual hook and these aspects should not change whether you scale it scaled to 10mm or 10 meters. It is important to remember that you need to use your logo with multiple advertising materials, stationery, and other items.
Distinct Design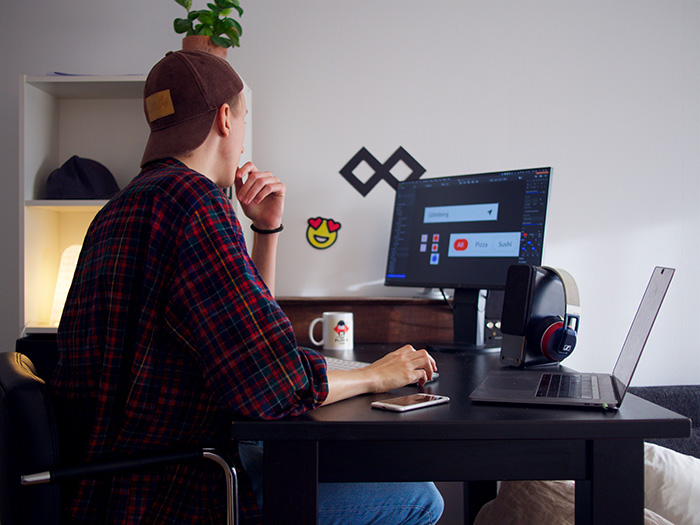 One reason you need a logo is to make it easier for your target audience to identify you from the crowd. As such, you need a logo design that stands out in the cluttered marketplace.  A distinct logo is a great asset in branding as it makes it easier to build brand awareness, increase visibility among other things. Once you take it to market and use it on your merchandise and advertising campaigns, it won't take long before your target customers start identifying your brand using the logo.
Leverage Color
Color is one of the most crucial aspects in logo design and you need to capitalize on it to get a distinct and relevant logo for your business.  You have to examine the color palette before choosing your logo design keenly.
Remember color is not a superficial component on your logo as it carries meaning and communicates ideas. The color choice on your logo can either attract or alienate your target audience. You need to research what different colors mean and how they relate to your brand's vision.
Timelessness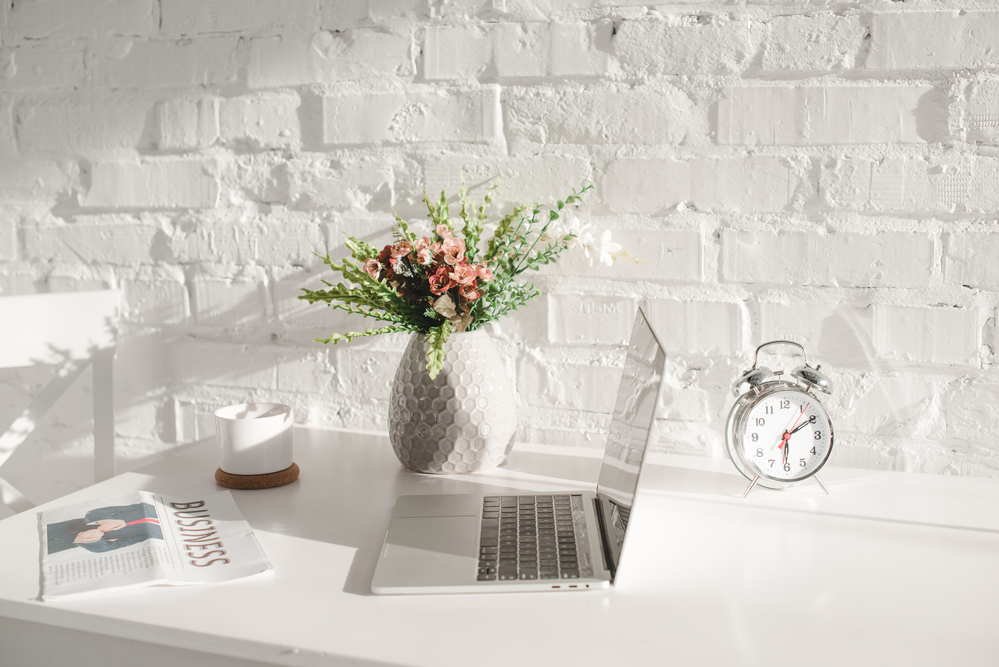 A great logo can withstand the test of time. Some of the oldest brands including Coca-Cola, Cadbury, Colgate, Ford, and Mercedes have retained the same logo or decades. The reason for such longevity is because of the choice of a timeless design.
When designing a logo, think about the future and not about the need to drive sales today.  If you have intentions to grow your brand, don't go for trends in logo design but instead something that tells your brand's vision.  Ask yourself, will the logo still be relevant a few years down the line? If you keep tinkering with your logo, it will become counterproductive and you risk losing your customers' loyalty and trust.
Use Symbols
Every great logo you see has some catchy symbol that sets it apart. If you want to design a memorable and unique logo, you have to choose an appropriate symbol. You have the freedom of choice and you should let your creative juices flow.  
Some businesses use word marks which are exclusively text but the use of style in writing makes them unforgettable. Some good examples include Virgin and Oreo.
Others are brand marks where the brand name and a symbol are combined to form a distinct logo. Adidas, Shell, NBC are a few of the popular brand marks. Most businesses including Starbucks and Paramount pictures combine company name while also incorporating an image or symbol into a logo.
Emblems are also common with HP as the best example of such a logo incorporating both text and an icon or symbol.
Appropriateness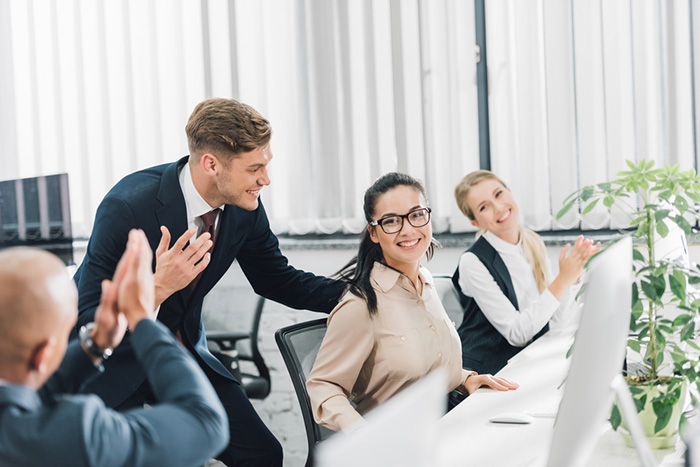 When choosing all components of your logo including text, symbol, colors, typography among other things, make sure they are appropriate for your brand.   Viewers should associate your logo with what you do. However, you don't have to be so obvious as long as you retain elements of your business on the logo. Your business logo should communicate the right tone and style and represent your business.
Personality
When people look at your business logo, they should see something out of the ordinary that represents your brand. A logo with a personality leverages creativity to create an instant connection with target audiences. Have you ever noted how easy it is to connect with the Google logo anywhere you see it? It could be the play with colors but their logo stands out. You should also give your logo that aha-moment by adding some personality to it.
Whether an internet user is after content writing jobs on a writing service, shopping from a jewelry store or book a hotel, they will most likely look at the business' logo. It is the first thing eyes see when interacting with a business. For this reason, you need to consider these factors in designing a memorable logo.