If your business provides classified ads to people, then you'll find some great options with classified WordPress themes. These themes allow multiple users to create both free and paid ads, while you earn yourself a nice little commission. Here are ten classified WordPress themes that will raise your profits. 
Rhodos – A Multipurpose WordPress Theme for Business & Portfolio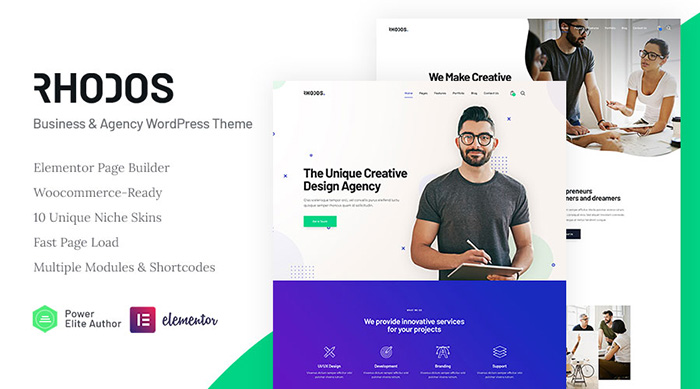 Rhodos is a multipurpose WordPress theme for both business and portfolio use. It's an ideal theme for law firms, tax services, and accounting businesses. Business coaching, freelance, and economic analysis services will also benefit from this theme. Rhodos is great for businesses eager to show display their offers and services. 
Bugster – Bugs & Pest Control WordPress Theme for Home Services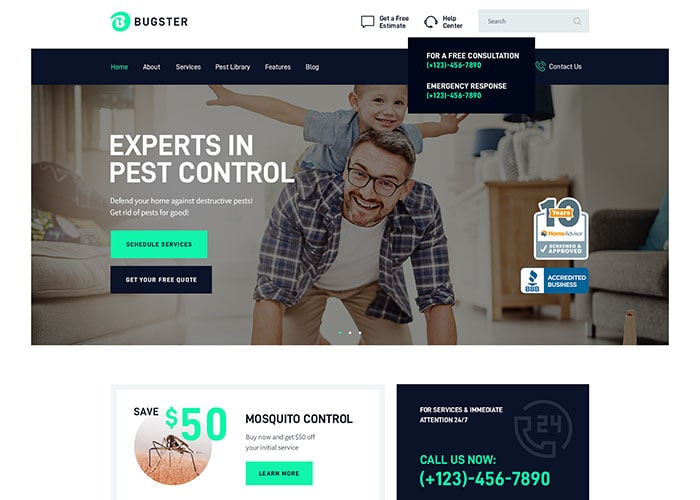 Bugster is a reliable WordPress theme for pest control companies. "It's perfect for businesses who offer services such as treating bed bugs, termite control, mosquito removal, and wildlife management. This theme allows you to demonstrate your commercial or residential pest control services in a way that is easy for users to follow, which is good for helping your business grow," recommends Cynthia Adair, website admin at BritStudent and WriteMyX. 
Vihara – Ashram Buddhist Temple WordPress Theme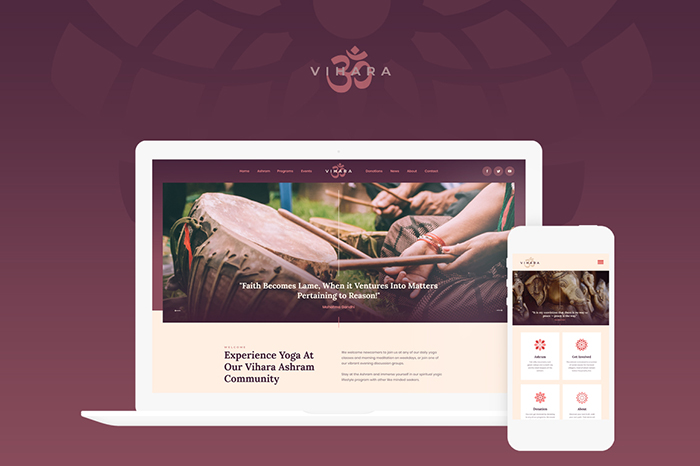 Vihara was designed to serve as a website for ashrams and Buddhist temples of all kinds. It also works very well for churches, cultural events, retreat centers, and spiritual workshops. "This theme includes many features suited to religious and spiritual activities and subject matter. It includes a handy events calendar feature that displays upcoming activities and even notifies users about the time, location and cost of the event," writes Anthony Rowley, tech blogger at Australia2Write and NextCoursework. 
Maxify | Startup & Business Blog WordPress Theme
Maxify is a clean looking template ideal for startup companies and web agencies, as well as blogs and news magazines. It's perfect for writers and great for hosting inspirational stories, media, instructional pieces, and entertainment and gaming posts. Maxify is very useful for bloggers creating content about a wide range of interests such as infographics, current events, cheat sheets, and travel. 
Lingvico – Language Center & Training Courses WordPress Theme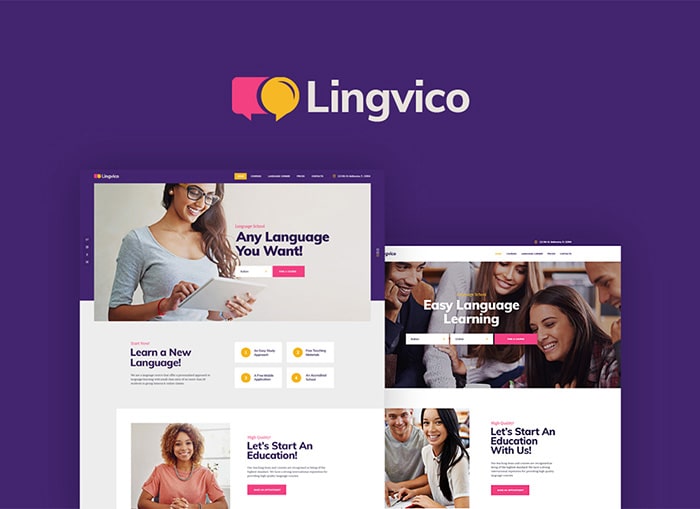 Lingvico is a WordPress theme designed for education centers and language training courses. It is also well-suited for colleges, universities, schools, and tutoring agencies. The theme offers custom post type integration, which is very helpful for institutions that offer a wide range of courses. Lingvico features a very nice-looking design that works with the latest version of the Elementor Page Builder. That means creating your own page layouts is super simple.
ClassiPress Classified Ads WordPress Theme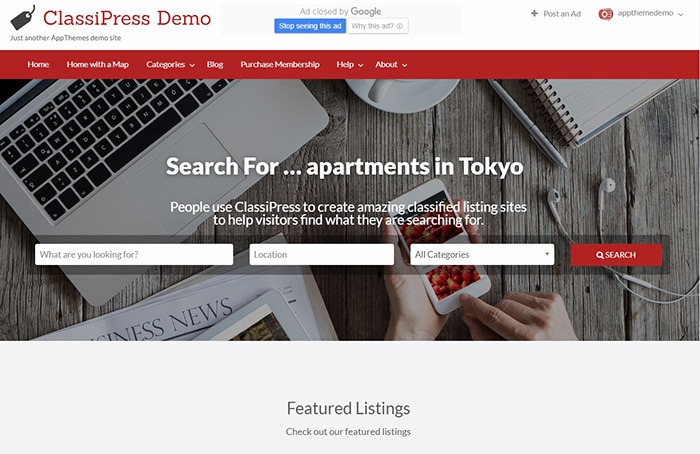 This theme has a fully customizable homepage with five different color schemes to choose from. You'll have options for creating more than one pricing model: category based, fixed rate, or percentage. You also have the freedom to set your own rates, choose what features users get based on their package, and options for very flexible membership packs. 
ClassiCraft WordPress Theme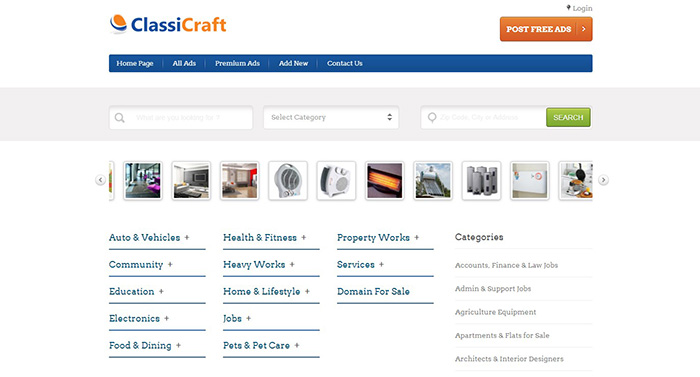 This theme does a great job of balancing flexibility and user experience. It's got every feature you could possibly need to create an effective classified website and make a nice profit. A top priority is giving you as much control as possible while maintaining a very simple and pleasant looking user interface.
AdForest – Classified Ads WordPress Theme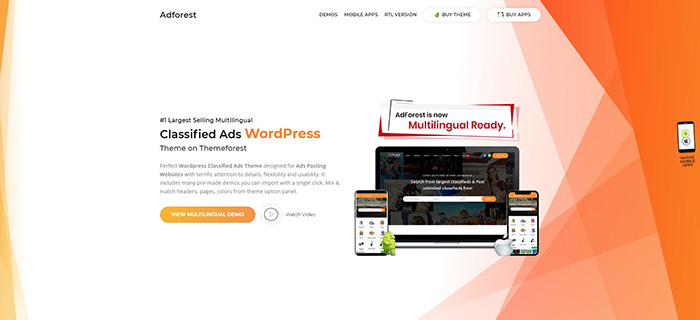 AdForest lets you choose from 16 pre-made homepages for your classified page. You can also easily import your own design and there are a ton of options for what kind of listing you want to create. Choose whether you want your visitors to bid on ad space, accept foreign currencies and whether you want to use the messaging system or not. 
Dolce Classified WordPress Theme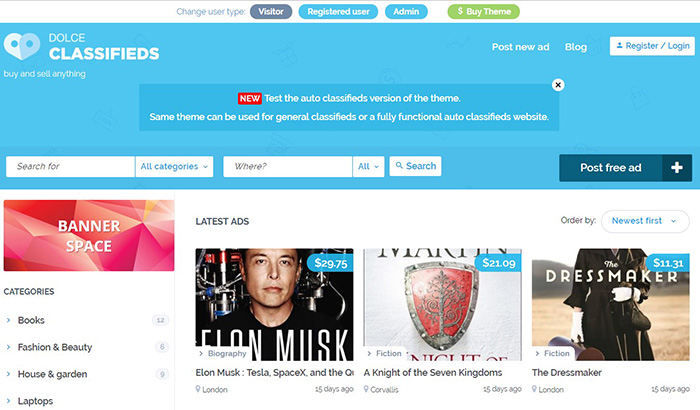 Dolce Classifieds is a fully customizable WordPress theme for people who really want to leave their mark on their page. One great feature is a built-in form builder that can instantly create forms for all the different sectors of you page. You can try out the demo for free and see how you like it. 
Classify – Classified Ads WordPress Theme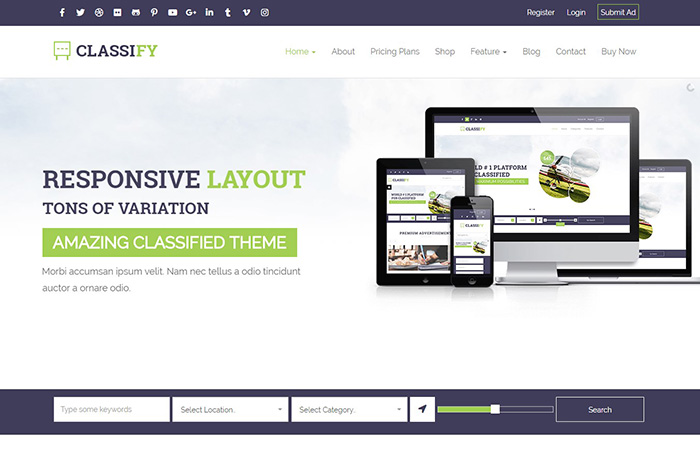 This theme offers a very minimalistic layout that works great on all devices and screen sizes. It is cross-browser compatible as well as offering complete responsiveness. You'll find a premium area where multiple ad banners can be placed. Its best feature is probably the user-friendly front-end listing submission dashboard. 
Conclusion
Hopefully, now you have a good idea about which WordPress theme is best for your business. Remember to pick one with a search option, an integrated pay gateway, and that is easy for users to create and post their ads. Use these ten classified WordPress themes to raise your profits.