Good afternoon, day, evening or whatever time it is when you're reading this article. You, probably, already know what this article is about since you saw the title. Down below you will find 10 of the best selling themes for different businesses developed for WordPress CMS by Themeforest marketplace.
If you don't know what is WordPress, it's one of the most commonly used CMSs. It's biggest points are that it is free and open source. Because of that, it is widely used to power lots and lots of websites. And since it's open-source, there is no limit for its flexibility. Anyone can customize it to enhance its performance or build extensions (thousands of which are available for free, by the way). The CMS is quite user-friendly, provided that WP templates are easily customizable and maintaining a website powered by it isn't hard either.
Launching a project with a premium template is much easier than designing it from scratch. That's why Themeforest offers a large selection of website templates for different business fields. Today we have gathered 10 of the best selling Themeforest Themes in 2017. All of them are built on the basis of advanced WordPress framework. We hope you find something that will help you launch a project of your own. If you don't find anything you like on this list, make sure to check out the Themeforest marketplace.
Alice's – Online Fashion Boutique WordPress Theme
Alice's Lingerie is a fully responsive e-commerce theme built with HTML5 and SS3 code. It has everything that will let you set up an online store quickly and easily like support of plugins such as WooCommerce and WPML as well as a custom widget set.
Hope – Charity and Volunteering WordPress Themes
This fully responsive theme is designed for charity organizations and is equpped with ThemeRex Donations Plugin, which will help you raise money for your campaigns. It is also Retina and SEO ready.
Health Coaching WordPress Theme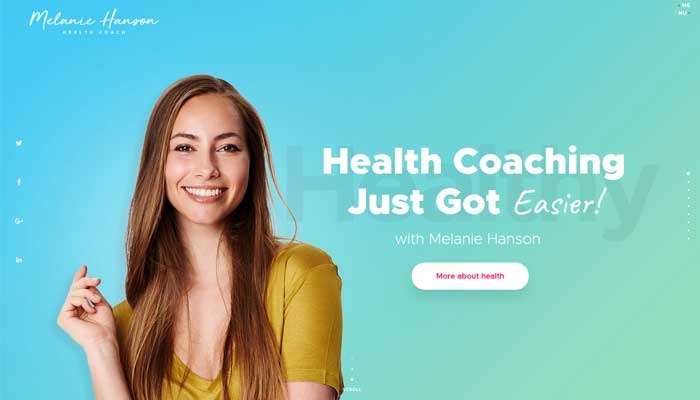 If you're a health coach and wish to sell your services and items online, this theme is just for you. It supports numerous shortcodes and widgets which you can use in your advantage as well as WooCommerce, which will enable you to sell stuff.
CopyPress – Printing Service WordPress Theme
CopyPress theme is basically like a jigsaw of your own design. It supports Visual Composer which makes it really easy to change the layot of any page and create your own designs.
Mandala – Yoga Studio and Cafe WordPress Theme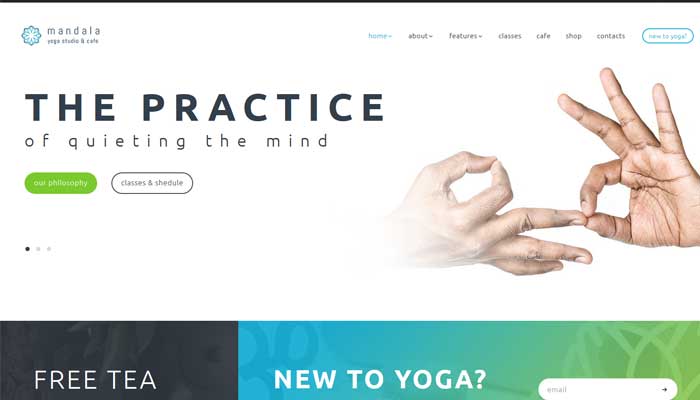 Mandala's homepage is easily customizable with shortcodes and custom widgets. Essential Grid will also help you showcase your products and services in an appealing way.
Micro Office – WordPress Theme for a Professional Network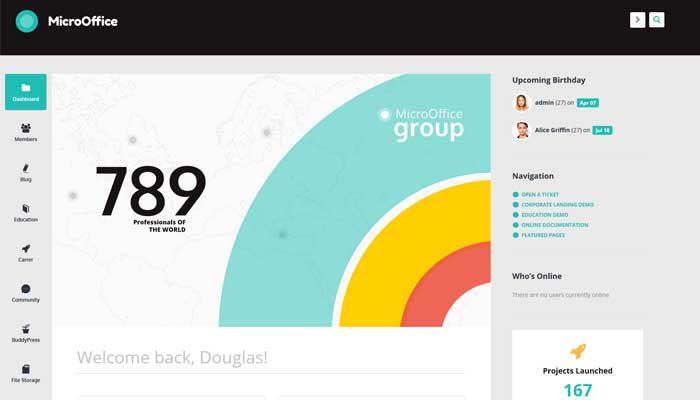 The theme is designed for a network of employees. It is equipped with everything you need to communicate with them effectively and at the same time not in a very "bossy" way. It also allows you to run internal polls and researches as well as online courses for your workers.
More Info / Download | Demo
Shasta – A Responsive WordPress Theme For Lifestyle Bloggers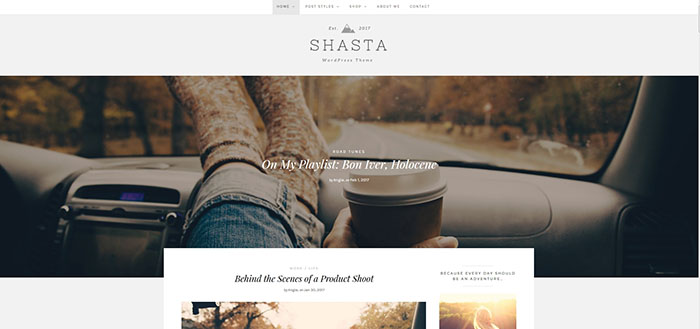 Shasta is a professional WordPress template suitable for blogging needs. It comes with 4 frontpage layouts, 9 post styles, audio and video integration and lots of other options. The template is highly flexible and can be customized through an intuitive dashboard with user-friendly environment.
Save Life – Charity and Donations WordPress Theme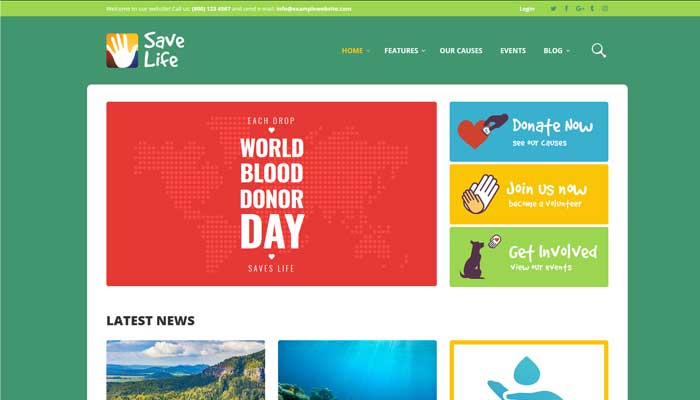 Save Life allows you to sell your products and receive donations thanks to WooCommerce and ThemeRex Donations plugins. It also comes with a package of Google web fonts, custom shortcodes and a set of custom widgets.
Fast & Safe – Driver Education and Training WordPress Theme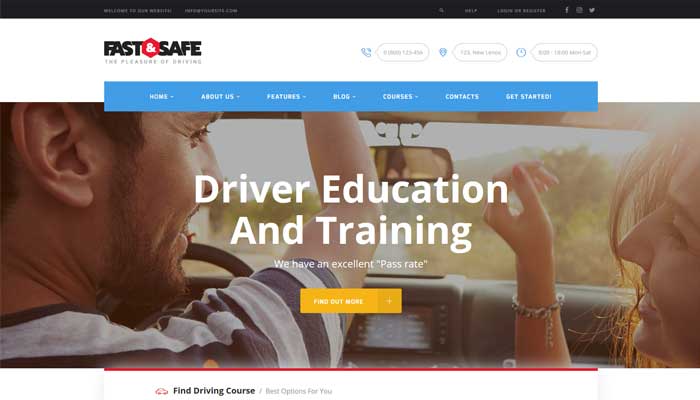 The design of this template is quite attractive, so that's gonna be a plus for you if you offer driving education services and want people to attend your classes. The user-friendly admin interface will help you manage all of your classes and courses to later present them to users in an efficient and, at the same time, welcoming way.
App Drop – Photo Editing Software WordPress Theme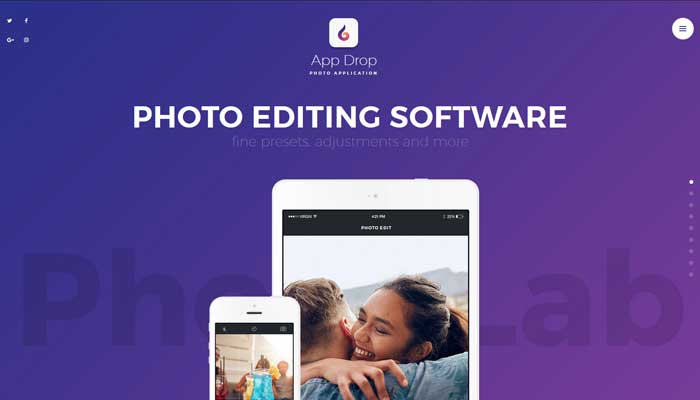 This fully responsive template's layout is rather eye-catching in combination with the colors used. App Drop also supports WPML, which will help you distribute your software all around the globe.
Translogic – Transportation Company WordPress Theme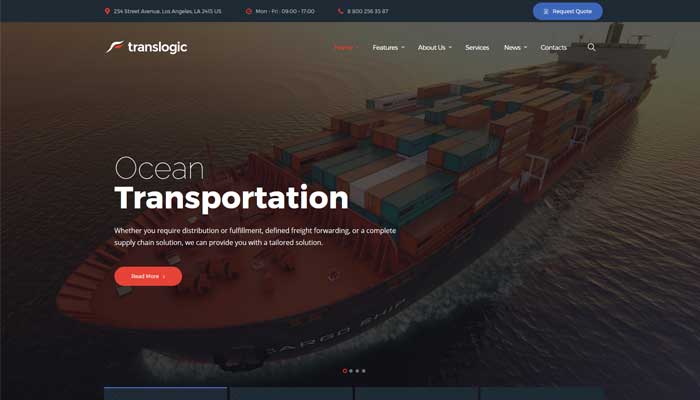 If you own a transportation business, then this template is just for you. It is equipped with a quote request form, which will come in handy once users gain interest in your services.
Found anything that suits your needs? If you haven't, be sure to visit the Themeforest marketplace, where you will find lots and lots of top-notch templates.
And don't be shy to leave any questions or feedback you have in the comments section down below.