New Technology Solutions to Empower Your Startup Business in 2020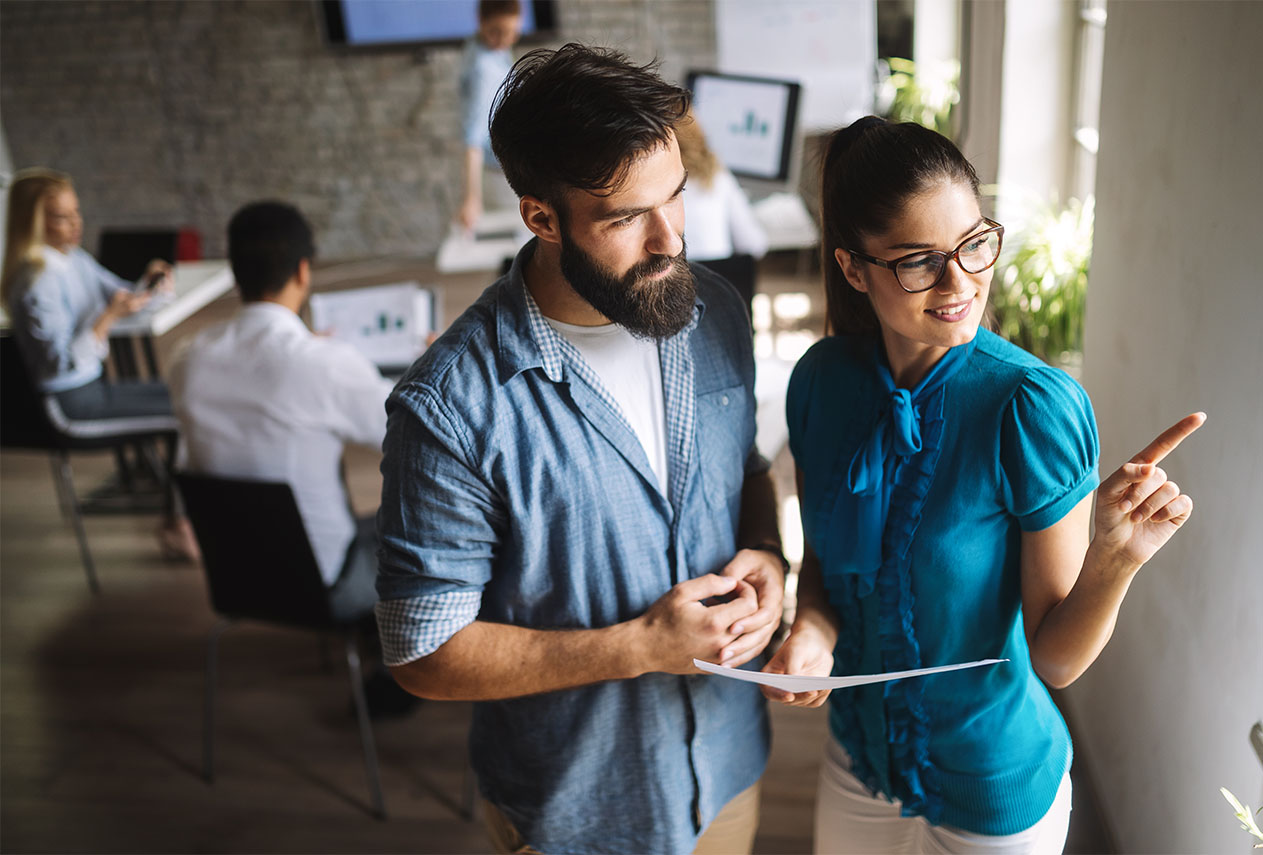 Gone are the days when businesses operated locally, out of a small office. Today's businesses operate from a small app and have a global workforce. In some cases, the workforce operates from the comfort of their homes, while the businesses manage to be efficient and productive.

The global barriers have long gone and so have the need for localized services in most cases. You can learn languages from someone located in another country, take piano lessons from someone who is situated across the border, and join a firm that is far away from you.

Technology has evolved and transformed all businesses. From shopping to consuming, everything has become technology driven.

While 2019 saw a huge exponential growth in the adoption of current and efficient technologies, 2020 will power few more solutions that will take the businesses to newer heights.
We will here talk about the new technology solutions that are all set to empower businesses and improve the growth strategies. 
This technology has created a disruption in all the industries that were functioning with grace but needed automation and intelligence to support growth. AI with the deep learning techniques and machine learning tools has redefined how startups can build themselves and what growth strategy looks like.


Let's take a quick look at some of the applications of AI, which have led to this transformation.


Managing the supply has been one of the biggest concerns for businesses, when trying to operationalize the demand-supply and manage the distribution. From concentrating their efforts on inventory management to ensuring safe passage from the warehouse to quickly and well-optimized routes for delivery, smartness is required everywhere. With AI, the businesses can redefine their supply chain operations.





AI will indicate when a particular product is going to be in demand. For instance, winter wear will not be in fashion during the summers, which means they are seasonal. This factor will be fed into the system along with other factors determining the demand for winter wear. When these factors match, the system will automatically indicate the demand for these products, and allow businesses to stock them up. This way, when the actual need arises, your shop won't be out of stock, or overstocked with unnecessary products. This demand forecasting ability is one among many





When the product leaves the warehouse, the AI machines will indicate the approximate time the product will be delivered. Apart from this, once an inventory has been sent from the warehouse, the AI will allow businesses to order for more such products, based on the demand. The warehouse management will also take care of barcode scanning and other aspects





Route optimization will ensure faster and quicker delivery, which will enable the businesses to deliver efficiently and manage their logistics





Customer support is another aspect that requires major attention. With smart technology support, it becomes easier and efficient to translate your customer support abilities into actual execution. You can use virtual assistants and chatbots to help the people with shopping and completing their purchase. In case of queries and feedback, the support will act as an actual resource, and help the customer with absolute resolution





Real-time decision making is enabled by Artificial Intelligence based machines. They will receive, analyse and interpret the data to offer actionable insights that can help you take the necessary actions. You will be able to make quicker and faster decisions, which will help you evolve better.




The next thing we are going to talk about is IoT and how it has managed to disrupt the businesses and make them more efficient. Businesses today are data-driven, and who do you think manages to get the data at the right time and place? It is the Internet of Things that makes data available in abundance that businesses can use to make better decisions and improve the quality of their offerings.
Getting the right quality of data matters. For this purpose, unique RFIDs, sensors, digital machines, wearable technology and other devices have come together. They sense the data and transfer them into the app, which then analyses and helps the users with insights. Let's take an example of wearable technology and mobile app solutions. When the BP data captured by the wearable is entered into the

mobile app development

, it will match with the past data and the learning made available to them, and effectively translate the data into an actionable insight- whether it is high or low, how will it affect you and other such details. Once you have the insights and the details, you will know whether it is time to visit the doctor or not.

Traffic can be ably managed and route optimization can be considered with Iot at the core. Let's say that there is congestion around the block you are planning to travel. With Iot, and GPS systems, the traffic data will be provided. In case you want to reach some place early, then the smart system will tell you what would be a better route to take.
There are other ways in which IoT helps including conservation of energy and water resources.
This technology, though in the nascent stage, is definitely disrupting every aspect of how we function, look at execution and security aspects.

Blockchain is decentralized and transparent, which is why it offers better security and enhanced safety in the transactions.

It is a database structure, wherein every block is connected via nodes. Once a block is defined, it is impossible to manipulate the data. In fact, if you want to change the data, you will be essentially making it available to all within the network, which means there is complete transparency.

Blockchain is a database which when adopted alongside other technologies can help you manage the data efficiently.

For instance, if you add it with AI, you will see that detection of frauds, any changes or discrepancies in the system can be observed immediately. This detection will be available to everyone, which will make it easier for the business to prevent it from happening or take action to curb it completely.

In combination with IoT, it will make sure that the data and transactions that occur via IoT development i.e. over the Internet are secure, and there are fewer chances of malware entering the system. As a result, more users will attempt to use the app, and will be satisfied with the results.
eCommerce can use Blockchain as part of the payment gateways to make payments secure and transparent, thus allowing users to share data without any fear. 


Businesses in the current times don't use a single technology to connect and engage the users, but a combination of all three technologies. In addition to the above mentioned technologies, businesses are also relying on Virtual Reality and Big Data Analytics to further their position and engage the audience.

You need to be sure about your goals, identify the business objectives, and accordingly define the strategy and technologies that you will adopt to create an experiential and engaging business solution. 
For the Updates
Exploring ideas at the intersection of design, code, and technology. Subscribe to our newsletter and always be aware of all the latest updates.