As the title of this blog post suggests, today we will try to answer one of the most burning website owners' questions. Supposing you have a professional blog.
Still don't have the one or your web resource doesn't look professional at all and needs a rebranding? This is not a problem. Just browse our portfolio and find a blog/magazine WordPress theme that fits your needs best of all.
Now we can come back to the topic of our article. We understand how disappointing it is to find out that visitors don't just magically appear on your blog. You have probably Googled for the tips to draw them and there were plenty of results but not all of them worked out for you.
Do you know why most of the marketing tips are absolutely useless for you? Because they are too generic, they don't differentiate by the type of website you are trying to drive traffic to.
There are too many "it depends" situations in marketing that's why we will narrow down to describing specific strategies for niche blogs and news blogs.
---
Niche blog traffic growing tactics
What is a niche blog? It's a website whose content is focused around a particular topic of interest. For instance: travel blogs, photography blogs, parenting blogs, etc. How do they earn their bread? They are typically monetized via affiliate links, display ads, and sometimes products and services.
Depending on your niche, the traffic growing methods can vary, but the main marketing channel is organic traffic and possibly social networks. Everything depends on the particular site.
How to boost organic traffic for a niche blog
Let's imagine that you are running a blog specializing in pet supplies. You are a thorough and comprehensive information source for the niche your website covers. In other words, you are reviewing pets food and clothing.
As a rule, the majority of traffic received by a niche blog is non-branded organic. What do you need to do to obtain organic search traffic? You will need to perform SEO on your website so that your blog started to rank in the main search engines. Not quite sure where to start? Take a look at this On-Page SEO guide.
The next advice is to use your favorite SEO tool to check out your blog for organic keywords. The analyses will show you top keyword regarding traffic, which generates the most visits to your blog a month.
You may notice that this isn't the keyword you were ranking for at the very beginning of your blogging career. The question is how to drive traffic organically without ranking for the terms you got.
We've got a good answer for you. Create content around low competition keywords. Measure the keyword difficulty and find the keywords that are easy to rank for. Yes, you are right, we are talking about the long tail keywords.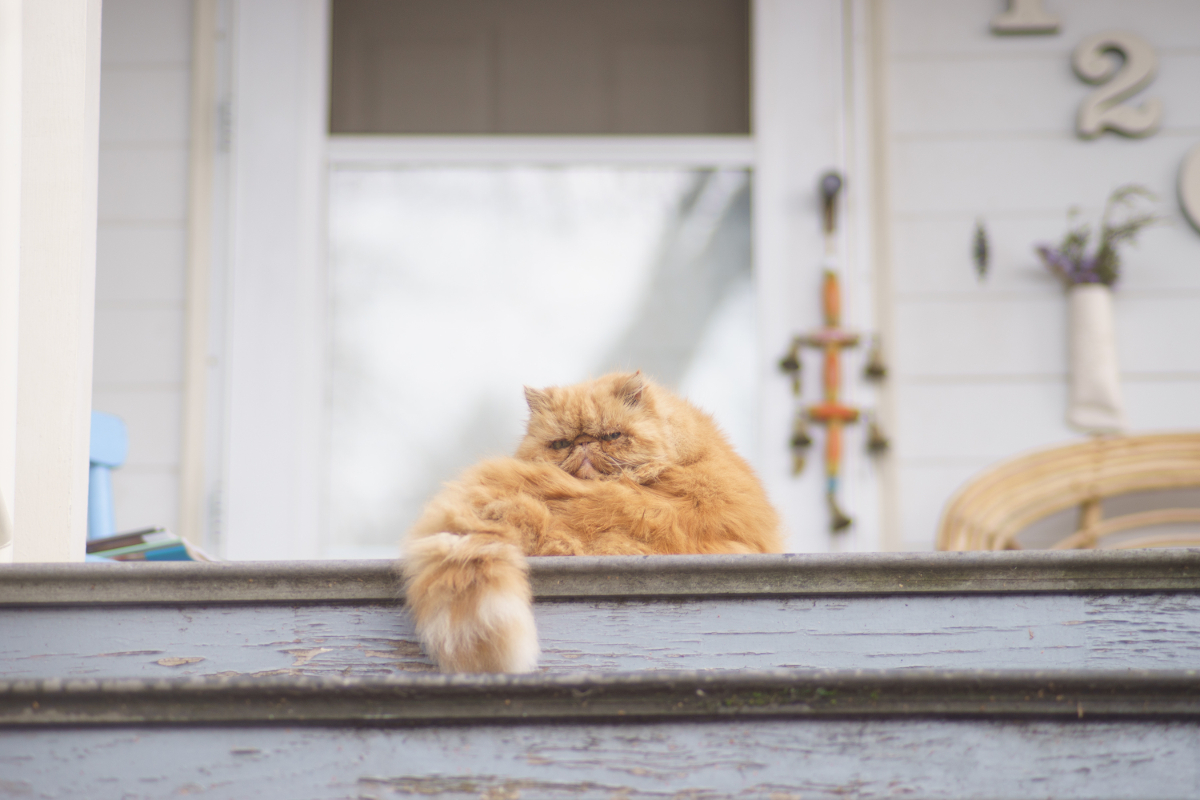 As soon as you create and start to rank for these low competition keywords, your backlink profile and regular readership will increase.
The tactics make it easier to rank for more competitive terms either. With enough persistence, this low-hanging fruit method of content creation and promotion scales great and will surely result in first page rankings for many of your target keywords. Isn't that exactly what you are aiming for?
Drawing social traffic for niche blogs
With a niche site, even if your audience may share your posts (tweets, etc.), most of their friends and followers won't engage well because they are just not interested in the niche. Take a look at the number of your Facebook page likes (if namely this platform is your largest source of social traffic). Most likely the number is not impressive, although there are rare exceptions to this. They are more likely to occur if you turn your blog into an entertaining click bait type site.
But if you were to focus your efforts on one channel for a niche blog, you would choose to spend your time doing SEO and improving your organic rankings.
So, the takeaway is: if you are in a niche where your audience is active on a particular social platform, it's important to convert them into followers straight away. You could use a lead magnet of some kind or a social locker for the purpose.
Drawing mail traffic for your niche blog
When someone searches for "best vitamins for cats," it doesn't necessarily mean they are absolutely crazy about cats. It could just be a searcher who wants to buy vitamins for a cat as a one-time purchase. That person will probably never come back to the site unless he/she needs another pet care product.
However, your pet supplies blog can capture the searcher's email as now you have direct communication with that person. You can try to hook them as a loyal reader (or at least bring them back to your site from time to time) sending irresistible content and offers.
One of the best ways to obtain an email is a lead magnet that provides the searcher something of value. For pet supplies blog it could be a video lesson on how to train a pet to use a toilet or some other training.
Frankly speaking, mail traffic is not nearly as important as organic for a niche blog. However, setting up a system for capturing email is very straightforward and can turn one off organic traffic into long-time readers.

---
Advice for a news blog
When starting a news blog it is recommended to concentrate your efforts on one of two content strategies:
Produce content that is relevant to the topic, that is, highlight only one niche like fashion or healthy lifestyle.
Focus on locally relevant content, e.g.: cover news in a local area like Florida.
Search engines will love such kind of approach and reward you for it. Besides, it will be easier for you to grow your audience. As your audience and resources grow, you can expand into other topics or locations.
Winning organic traffic for a news blog
Do similar manipulations as were described for a niche blog. Analyze your news blog that focuses on creating content locally relevant to Florida, for example, in your favorite SEO tool. Then look at the marketing mix you've got and you will see that the majority of traffic is coming from organic search.
There are two types of content that news sites like yours can create to drive this organic traffic. They are:
Timeless content
Timely news
What is timeless content? Timeless content is content that searchers will always search for. For instance it may be "Florida vacations" covering the subject of state attractions. Such kind of blog post will rank high and drive a lot of traffic to your blog.
So what makes the blog post special in terms of traffic?
Ranking in Google's Top Stories will definitely make your blog post special. Do you know what Google's Top Stories is? It's a section of Google News that showcases trending news stories.
Would you like to know what you need to do to rank your content in Google News? There are many ways to reach your goal, but in fact everything comes down to creating timely and relevant content. What do you need to do to be aware of what's trending in your niche? Here is a couple of resources to get you started:
Once you discovered the hot topic you would like to cover, make up your mind quickly. Speed matters in the news industry. If it takes you a week to publish the post, you may not bother. Good chances are that the topic was already covered by other news blogs and readers are not interested in it anymore. You must determine the right balance between speed, quality, and accuracy of information because these factors are vital for time-dependent content.
Procuring social traffic for a news blog
It seems obvious that as a news blog grows its social following, the amount of website traffic also increases. But how do you grow your social following?
There is only one answer: create top-quality, viral content that people want to share. People share content they see on social media as well as content they find through other methods like organic search. But how do you create viral content that people will share like mad?
Here are some resources that might help you to get started:
Mining mail traffic for a news blog
Capturing email is essential for news blogs to keep readers coming back. Most of the news blogs send out daily emails including their hottest news stories.
The tricky part of email marketing for news blogs is to get click-throughs from their email to their website. You can teach this by utilizing intriguing headlines, stunning images, and quite a number of other things.

Conclusion
When we work out the tactic of driving new visitors to your website, there is always "it depends" thing. There are no universal methods of driving traffic that work equally good for any kind of business. That was the reason why we provided you with a framework for what strategies to pursue depending on the type of website you have. It was the blog in our case.
The one and the only way to find out if a traffic acquisition strategy will work for you is to try it, decide what "success" would look like, and then analyze the results. Anyone claiming they have a strategy for traffic acquisition that works for every business is a fraudster.
If you have any specific questions about driving traffic to your blog, please feel free to drop them in the comments below. Your own tips and personal experience are also surely welcome there.